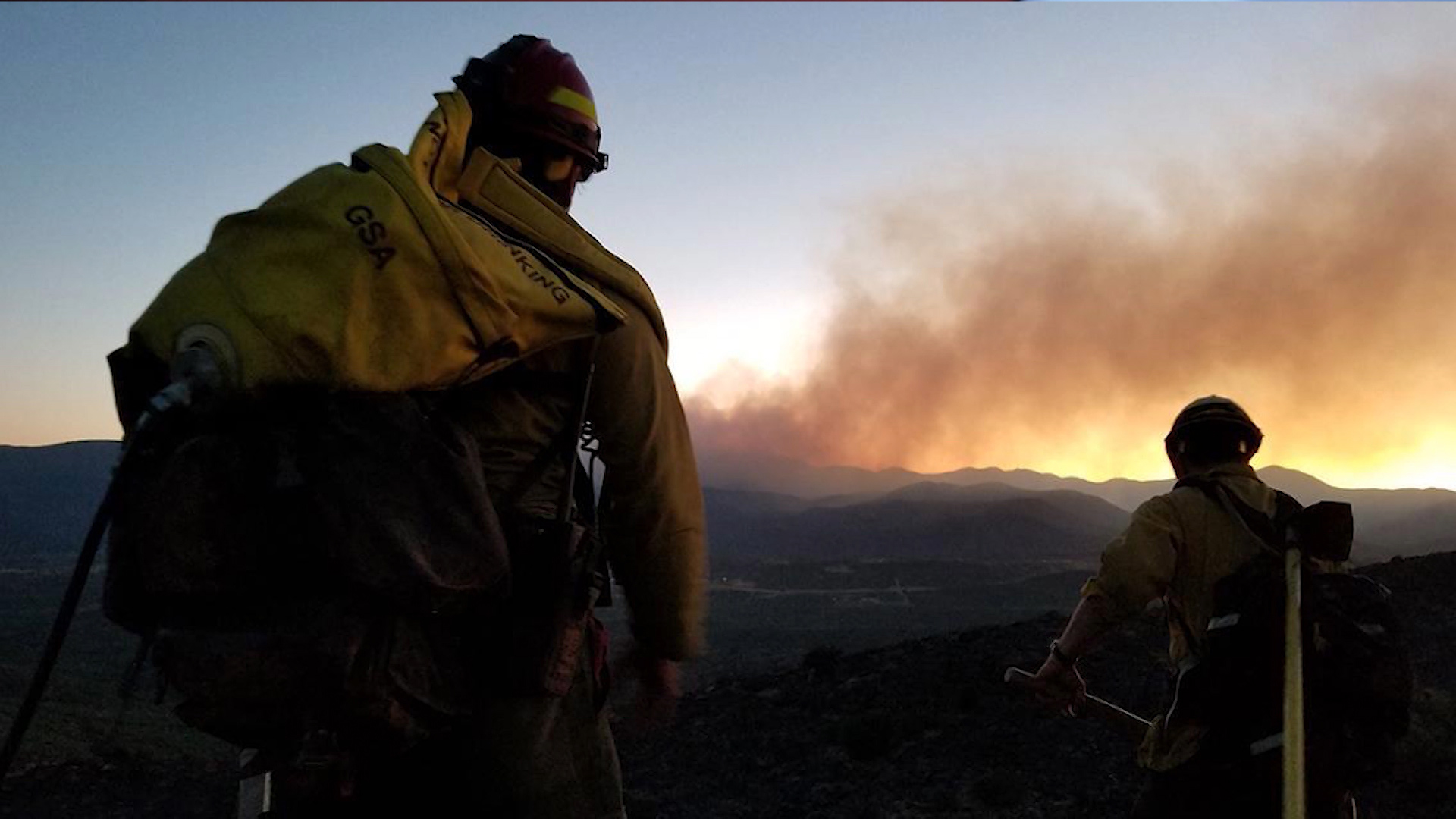 Wildland firefighters watch smoke from a wildfire.
Courtesy of Inciweb
Firefighters may be busier than usual in Southern Arizona this spring, according to a wildfire forecast issued Wednesday.
The forecast comes from the National Interagency Fire Center in Boise, the headquarters for U.S. wildfire efforts. It says Southern Arizona should expect above-average wildfire potential for May, June and July.

The western monsoon, which delivers lightning and brief, heavy rain, is expected to start later than average this year, in early August rather than mid-July, and remain centered on New Mexico, east of the continental divide. That means less rain to dampen the tinder-dry fuel in southern Arizona. But the eventual arrival of monsoon moisture will signal the end of the heaviest fire danger.
The forecast comes with a caveat that the monsoon is always hard to predict, especially this far in advance.