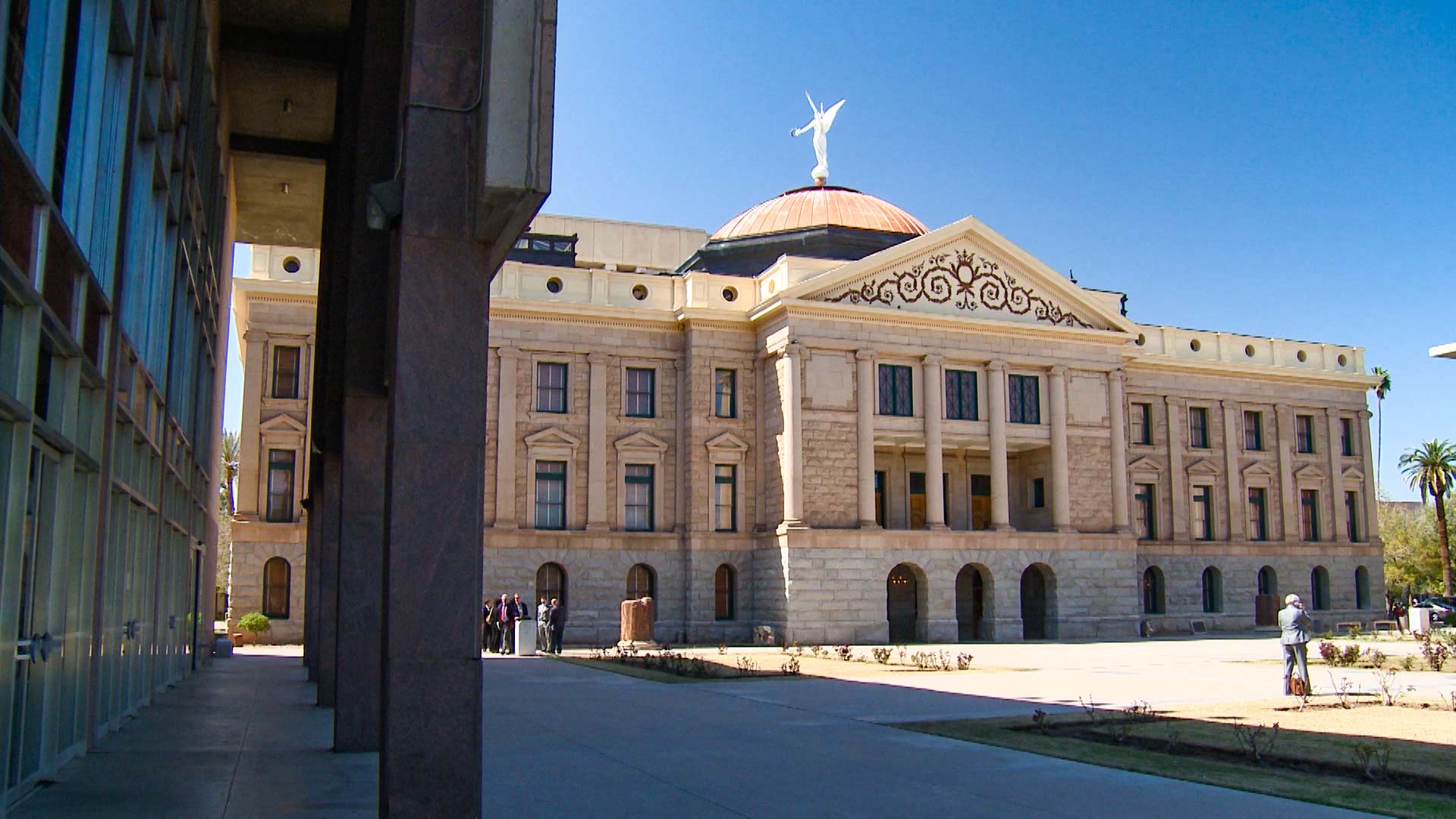 The Arizona Capitol, in Phoenix.
AZPM
The Arizona House voted along party lines on Wednesday to approve changes to how signatures for citizen initiatives are gathered.
The bill requires out-of-state and paid petition gatherers to register with the secretary of state's office. It also prohibits those convicted of election-fraud charges as well as people convicted of fraud, forgery or identity theft from collecting signatures.
The biggest debate in the House came over an amendment giving the Arizona attorney general more power to review the language of citizen initiatives.
Current law sends initiative language to the attorney general for approval or rejection after the secretary of state's office has reviewed the language.
The proposal would now give the attorney general the power to modify the language. Democrats called that a power grab.
"[It] would give the attorney general the ability, unfettered, to modify language that already has been approved. This is not a procedure that has been approved in any other state," said Rep. Diego DeGrazia, D-Tucson.
Phoenix-area Republican John Kavanagh said he didn't see the problem.
"I think it is perfectly reasonable and logical to have the attorney general basically in the end with input from the secretary of state write the final language," Kavanagh argued.
The bill still must be approved by the Senate and Gov. Doug Ducey.