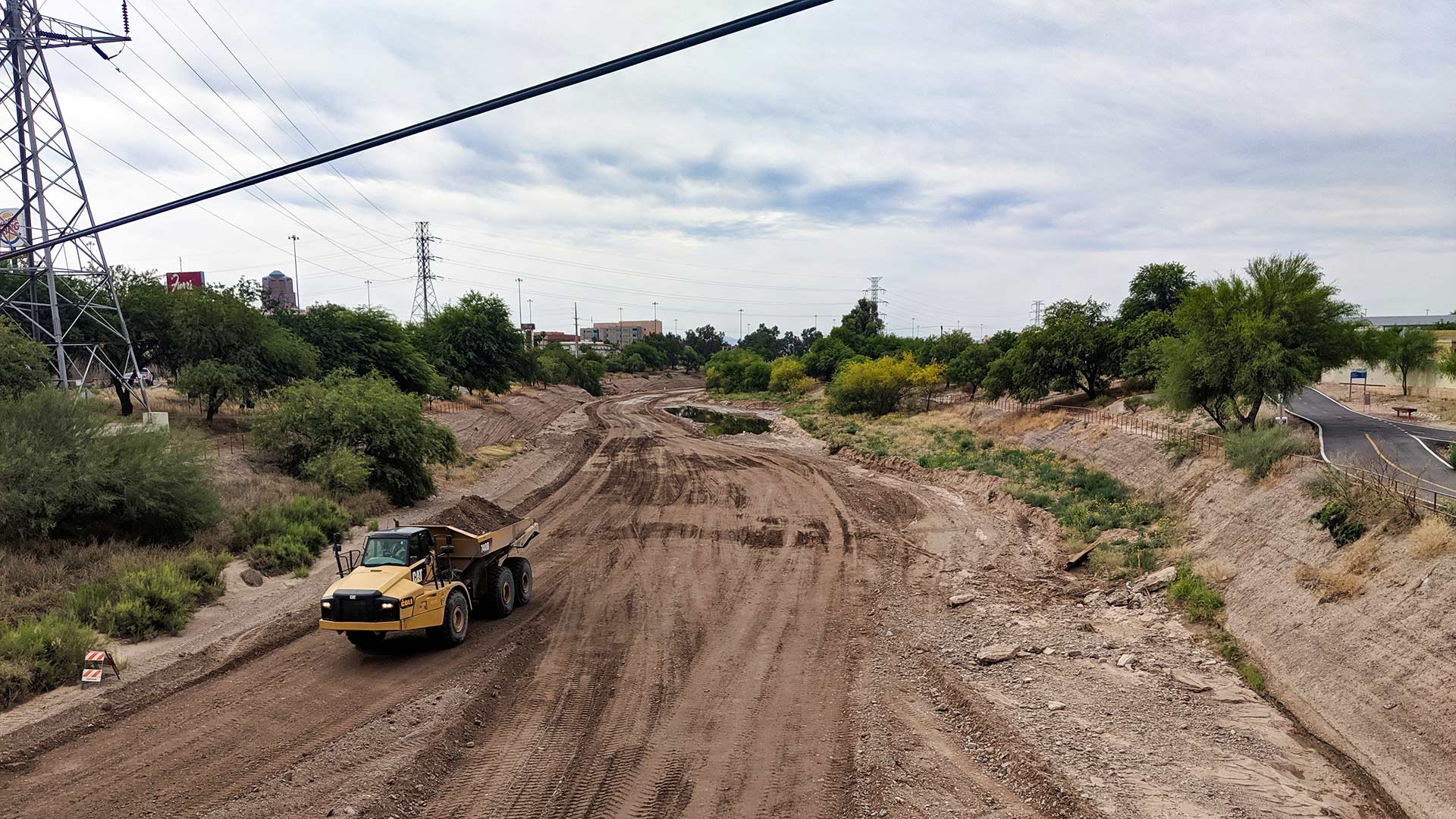 A truck hauls a load of dirt in the riverbed of the Santa Cruz where it's crossed by St. Mary's, May 16.
Nick O'Gara/AZPM
Some heavy equipment is at work in two of Tucson's riverbeds, as the county prepares for monsoon rains.

You may see graders, bulldozers, and the like in the Santa Cruz and Rillito riverbeds over the next few weeks. Colby Fryar, civil engineering manager with Pima County, says the flood control department is removing years of sediment from the Santa Cruz channel to better handle monsoon runoff.
"With any future floods, the channel won't be able to accommodate the larger floods, so the idea is to clean it out to to get the channel more capacity," Fryar said.
In the Rillito, crews are shoring up the river banks, ahead of the coming monsoon. Fryar says in both cases, they're taking care to preserve habitat for desert plants and animals:
"We also did a number of avian surveys before we started, so we tried to protect most of the nests where the birds might be, and we had a herpetological survey where Dr. [Philip] Rosen from University of Arizona went in and removed a lot of the lizards and snakes," he said.
Pima County took over maintenance of the Santa Cruz from the city of Tucson five years ago. Some parts of the river had accumulated sediment for thirty years that was getting in the way of drainage. On the Rillito, crews are mainly shoring up the banks to cut down on erosion.