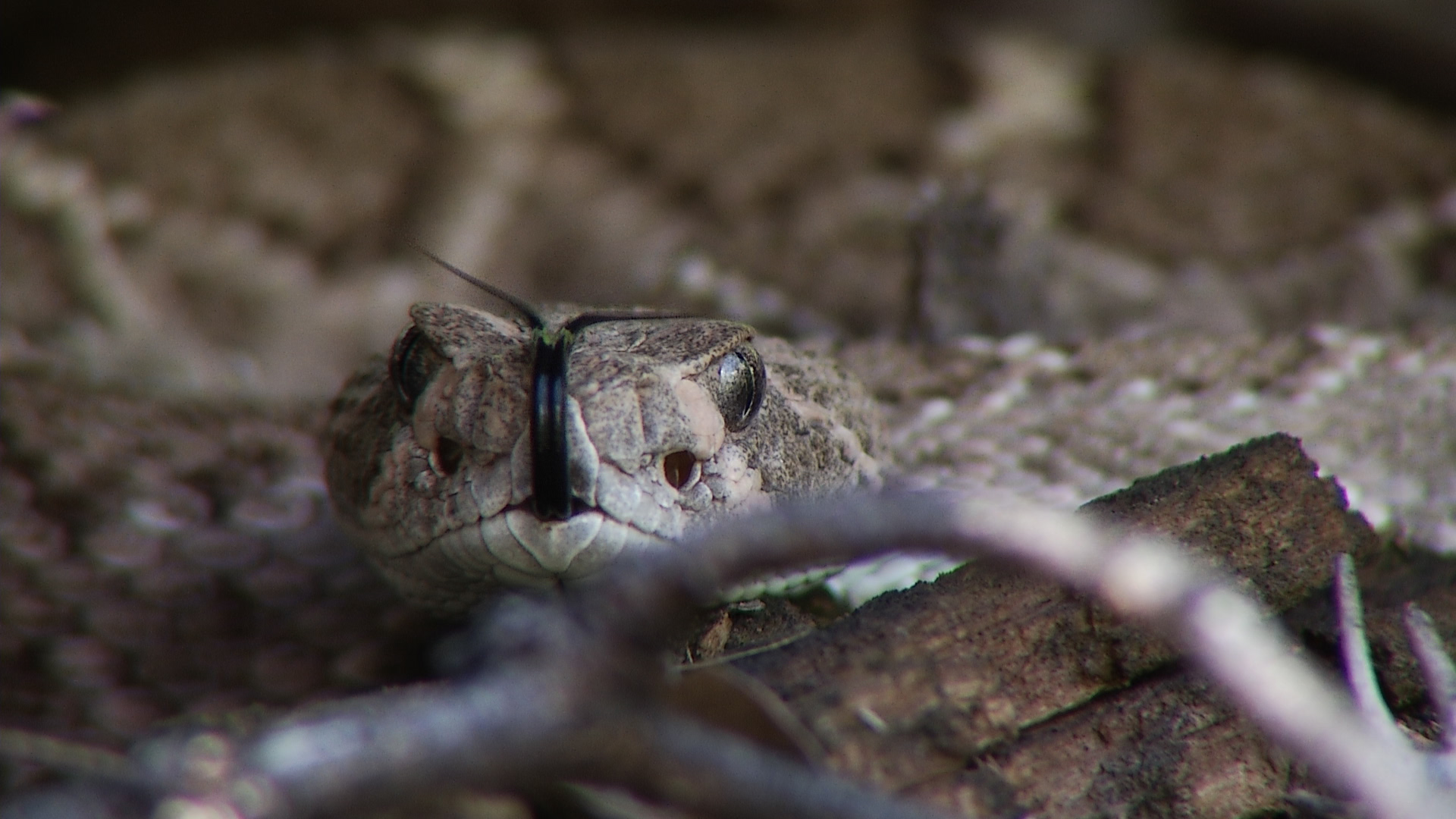 A diamondback rattlesnake flicks its tongue.
AZPM
University of Arizona researchers are trying to decrease the friction that comes when urban development clashes with Arizona wildlife.
Matt Goode is a UA environmental scientist. He is studying snakes and other reptiles in the Stone Canyon foothills north of Tucson. Biologists agree that development is one of the main threats to wildlife in the state, but Goode says his research on snakes in Stone Canyon has yielded surprising results.
"You know, you might predict that as you have a development that transitions from a few homes to about 230 homes to eventually 400-500 homes, that you might predict there will be negative impacts," he said. "But to date, we haven't really seen that."
Goode and a team of UA students have tracked snakes in the area over several years, and they found the number of reptiles has remained steady, despite the encroachment of development projects.
Goode suggests relocating snakes from new neighborhoods is not healthy for certain species, because they tend to go to great lengths to find their way home.