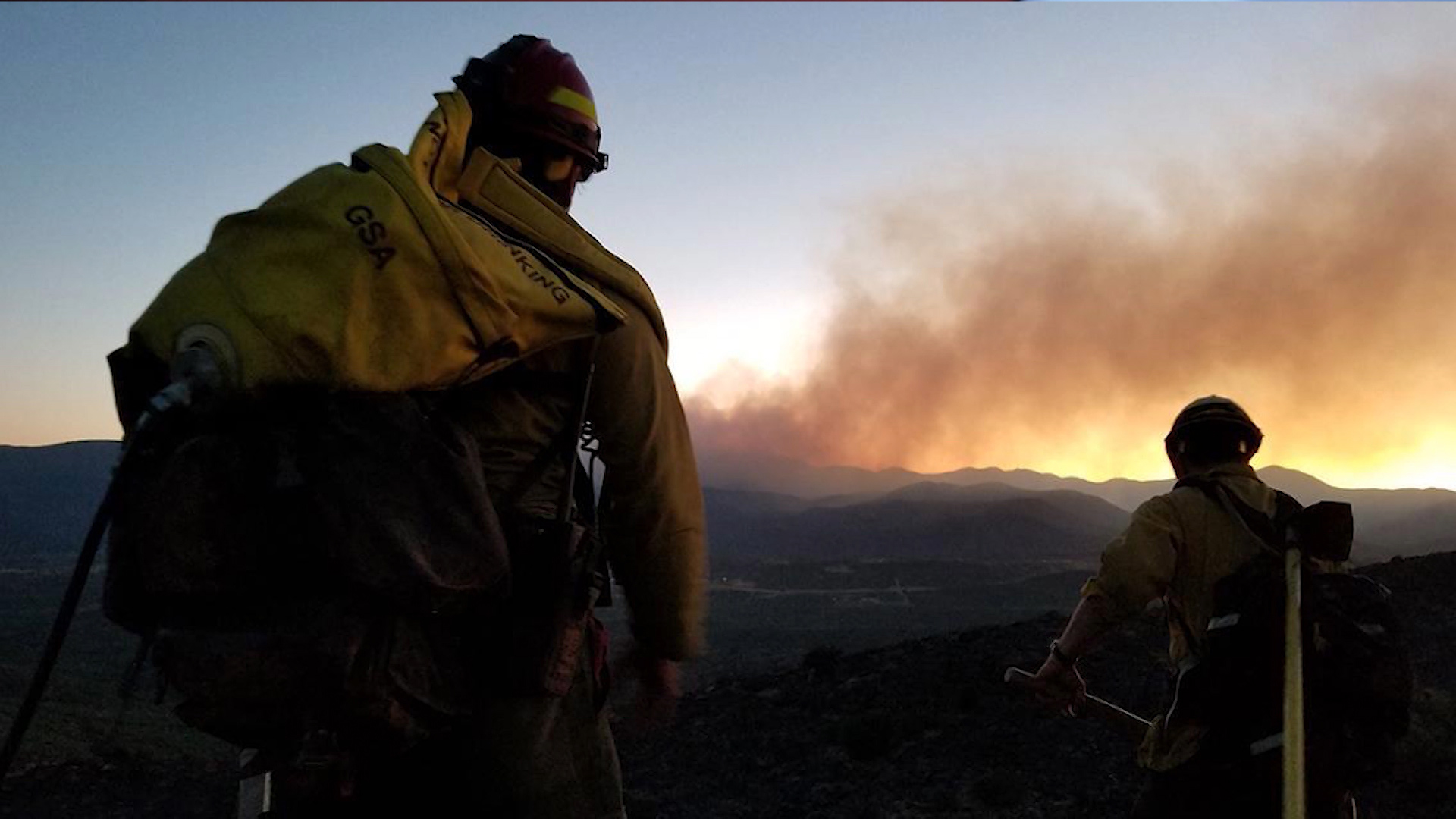 Wildland firefighters watch smoke from a wildfire.
Courtesy of Inciweb
The weather may be milder than usual, but there's still a risk of wildfire over the holiday weekend.
The National Weather Service has issued a fire weather watch for much of Arizona's southeast corner on Sunday afternoon. Although temperatures will top out in the high 80s, the combination of low humidity and winds gusting to 30 miles an hour means any fire that start could quickly spread out of control.
The watch does not include Tucson. But it does cover eastern Pima County, as well as the cities of Nogales, Benson, Willcox, Sierra Vista, and their surrounding areas.
The fire watch runs from noon to 6 p.m. on Sunday.