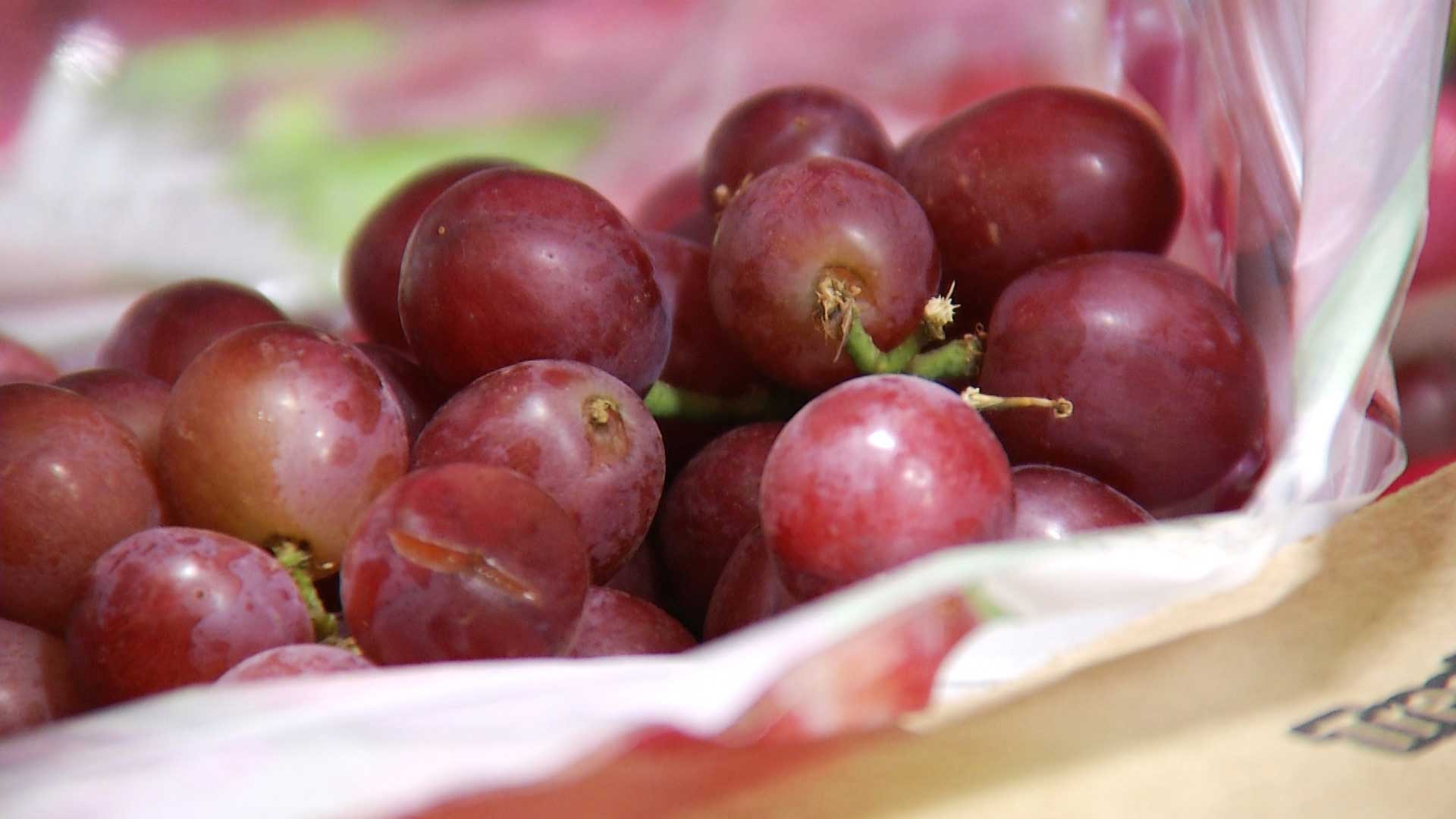 Grapes being inspected at the Nogales Port of Entry.
AZPM
HERMOSILLO, Mex. — An unseasonably cool spring pushed back the Mexican grape export season by a few weeks. That could further complicate an already chaotic produce season.
"We're essentially looking to move through as many grapes in about a six-week span as we normally do over eight to 10 weeks," said Lance Jungmeyer, president of the Nogales-based Fresh Produce Association of the Americas.
Daily USDA import data for all but the last two days of this May added up to roughly two-thirds of the 6.4 million grape packages imported in May 2018.
Nearly all of the $410 million worth of Mexican grapes imported in 2018 passed through Nogales ports, according to federal data.
The rush of grapes means more work for inspectors, but Jungmeyer said state and federal agencies are sending additional staff.
There's also President Donald Trump's threat of 5% tariffs starting June 10. Growers may try to get their products across before then, but, "grapes aren't ready until they're ready," Jungmeyer quipped.