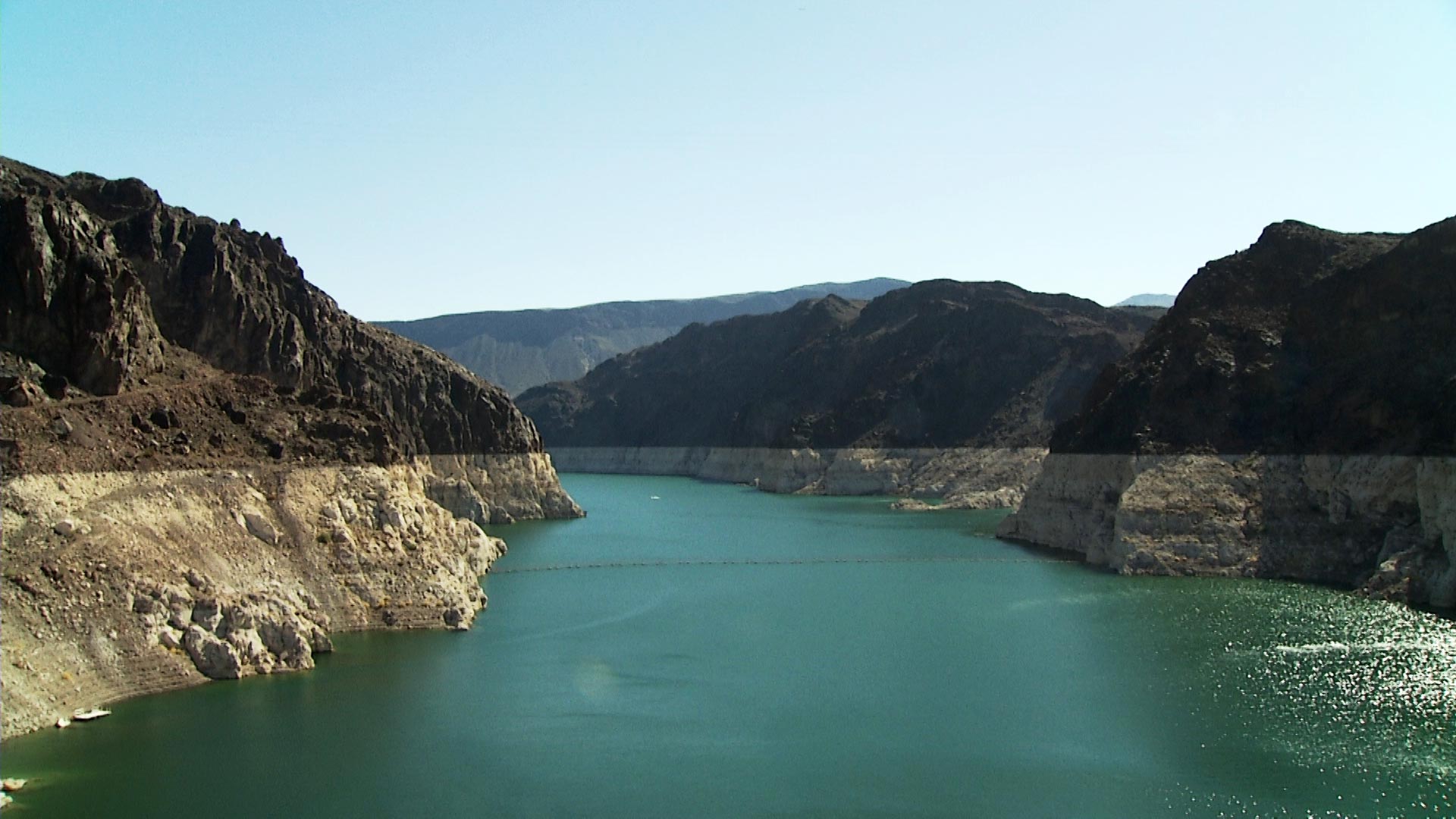 Lake Mead outside of Las Vegas.
AZPM Staff
Earlier this year, the seven states that rely on Colorado River water signed a collective drought contingency plan. At a conference last week in Colorado, Arizona Department of Water Resources Director Tom Buschatzke said his state will take about half of the water reductions under that plan when a drought hits.
"That's a pretty big lift and a pretty big contribution by the state of Arizona," Buschatzke said. "This will be an issue for us whether we can sustain that kind of long-term reductions moving forward past 2026."
Arizona's intra-state plan is designed to lessen those impacts, Buschatzke said, through payments for farmers dependent on Colorado River water, partly to help with new groundwater pumping, and intentionally leaving water in Lake Mead through conservation and offsetting water use. That mitigation will ramp down during the next several years to zero percent by 2026.
"We're going to have less water, and when we get into whatever the deal is past 2026, you're going to live with the shortages that are coming," he said.
Ultimately, Buschatzke said, the state has to prepare for a drier future.
"So while some of us might have a hard time using the 'climate change' word, that's what this is about."
The drought contingency guidelines are intended to last through 2026. A new round of Colorado River negotiations is scheduled to begin next year.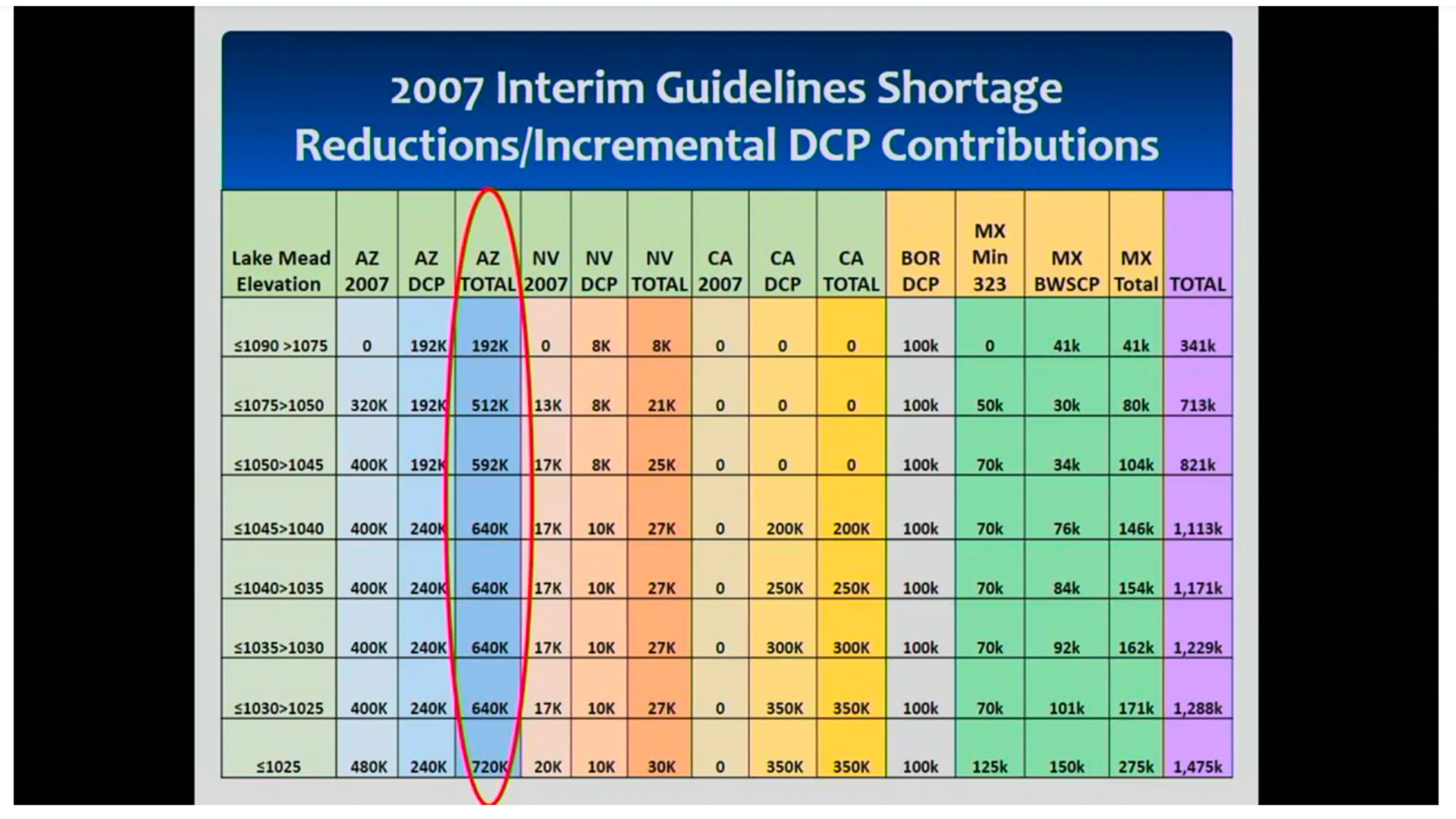 A slide from Arizona Department of Water Resources Director Tom Buschatzke's presentation at the University of Colorado Boulder on June 6, 2019.