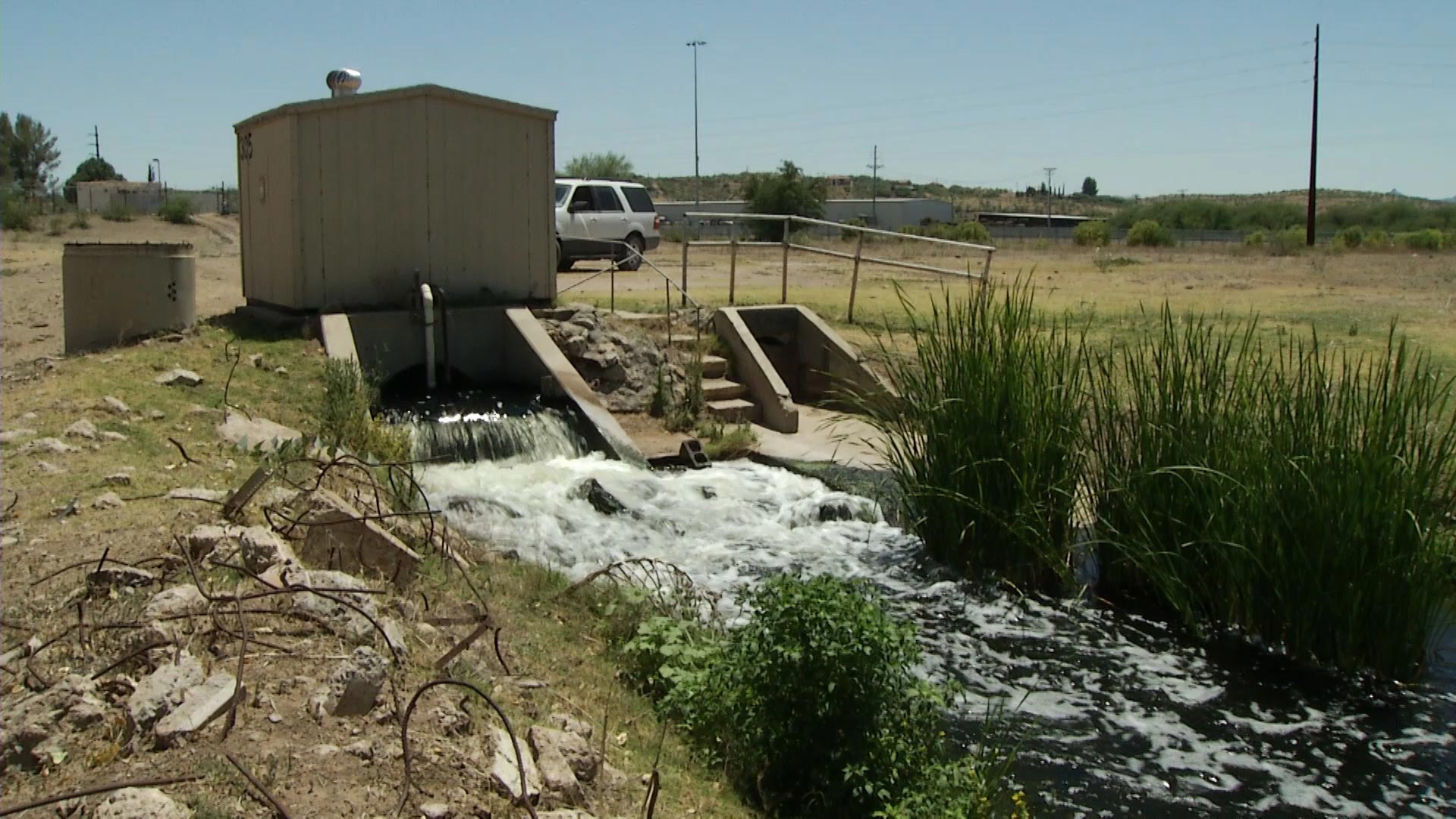 Treated water from the International Outfall Interceptor, a pipeline that carries raw sewage from Nogales, Mexico to a water treatment facility in Rio Rico, Arizona.
AZPM Staff
Legislation sponsored by Sens. Martha McSally and Kyrsten Sinema and Reps. Raul Grijalva and Ann Kirkpatrick would ensure that Nogales, Arizona, only pays for the maintenance and operation of a cross-border sewage line based on how much wastewater the city puts in.
That means Nogales would not be responsible for the full cost and maintenance of the international outfall interceptor, which also takes sewage from Nogales, Sonora, to a wastewater treatment plant in Rio Rico, Arizona.
The pipeline often makes headlines due to leaks that release untreated sewage into waterways.
The bipartisan, bicameral proposal would also help cover the cost of upgrades to the system.