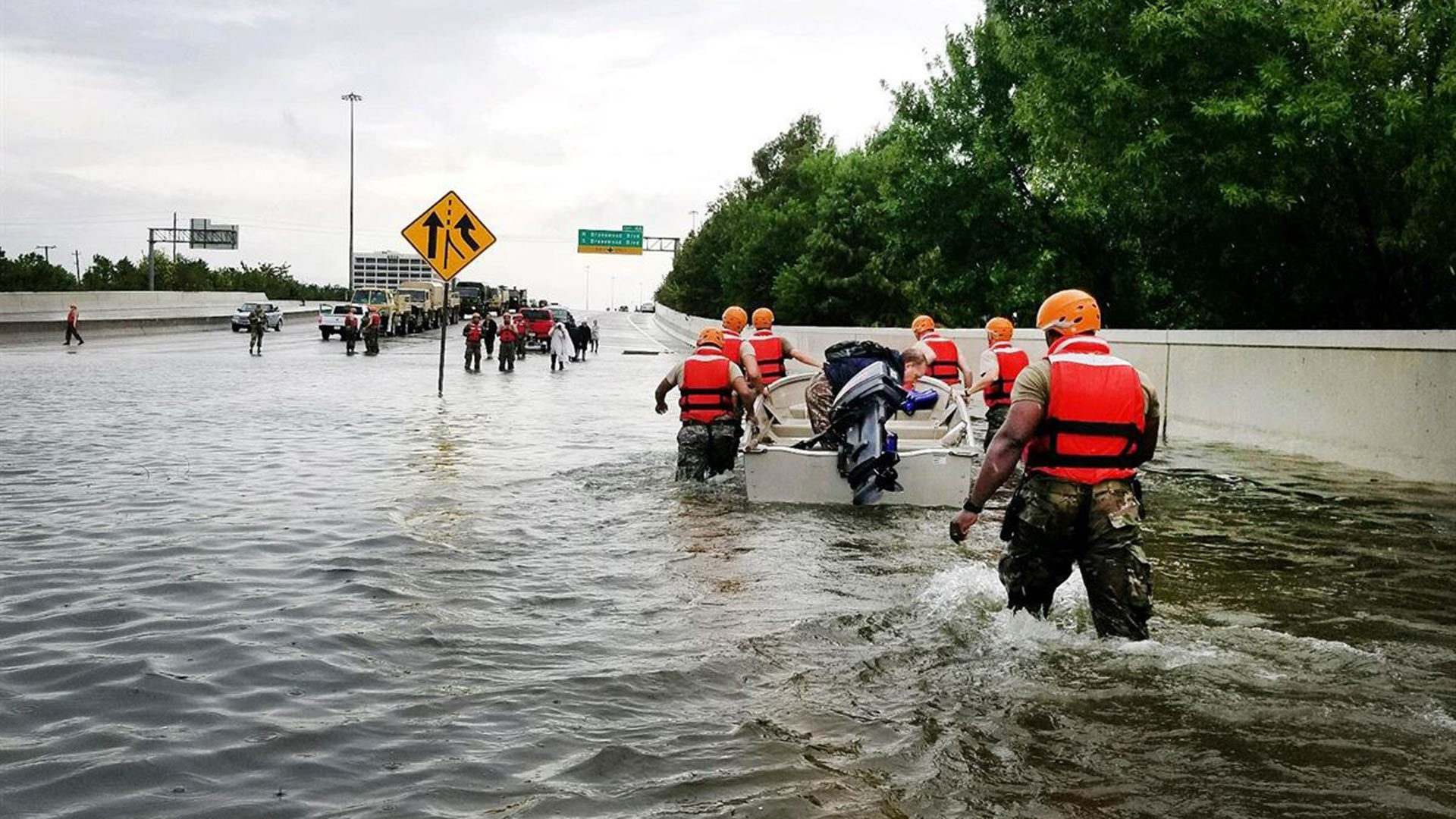 Rescue crews during 2017 flooding from Hurricane Harvey in Texas
Texas Army National Guard
University of Arizona researchers are forecasting an above-average hurricane season for the Atlantic Ocean.
The UA forecast predicts eight hurricanes will develop in the Atlantic. Three are expected to be major storms, reaching up to Category 5. The National Hurricane Center lists Category 5 storms as having winds of 157 miles an hour, causing catastrophic damage.
Climate professor Xubin Zeng developed the UA forecasting model. He says it is shaping up to be similar to the 2017 hurricane season.
"Some people still remember Hurricane Harvey flooding the whole Houston area," said Zeng. "And Hurricane Maria caused substantial damage to Puerto Rico."
The predictions go beyond those from the National Oceanic and Atmospheric Administration. That agency expects six hurricanes in the Atlantic in 2019.
The UA forecasters have been issuing storm prediction data since 2014. Their outlook has proven accurate to within two hurricanes per-season.