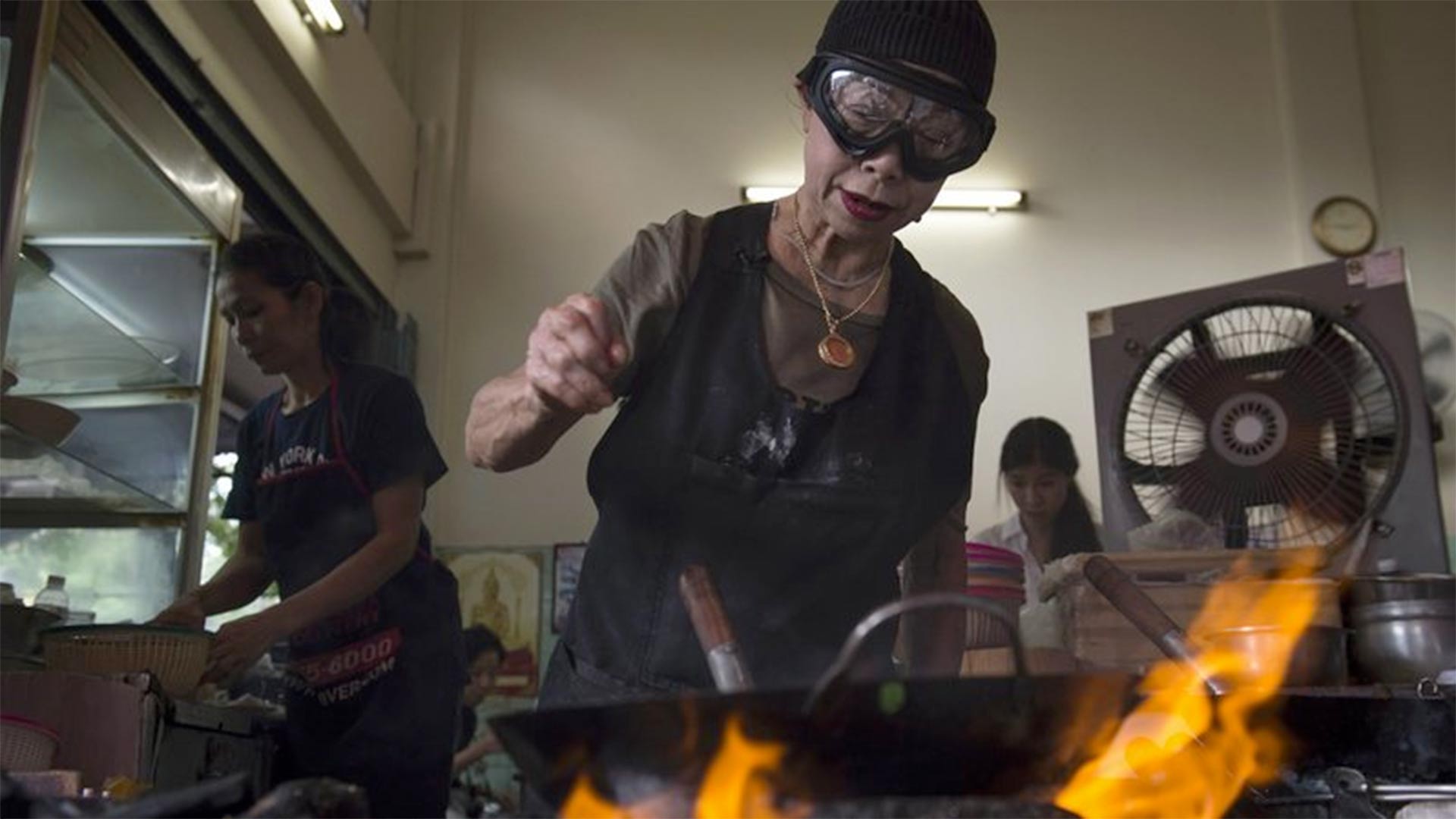 Chef Jay Fai wears a wool cap and safety goggles to ward off the heat from the charcoal fires in the alley where she cooks all of the restaurant's meals. She is such a perfectionist that she doesn't let anyone on her staff do the cooking.
Lillian Suwanrumpha/AFP/Getty Images
Bangkok is legendary for its fun and its food. Especially its street food. And one vendor's is so good, it has earned a Michelin star for the second year running.
Raan Jay Fai is a small, seven-table joint in Old Bangkok that'd be easy to miss if it weren't for the line.
There's always a line.