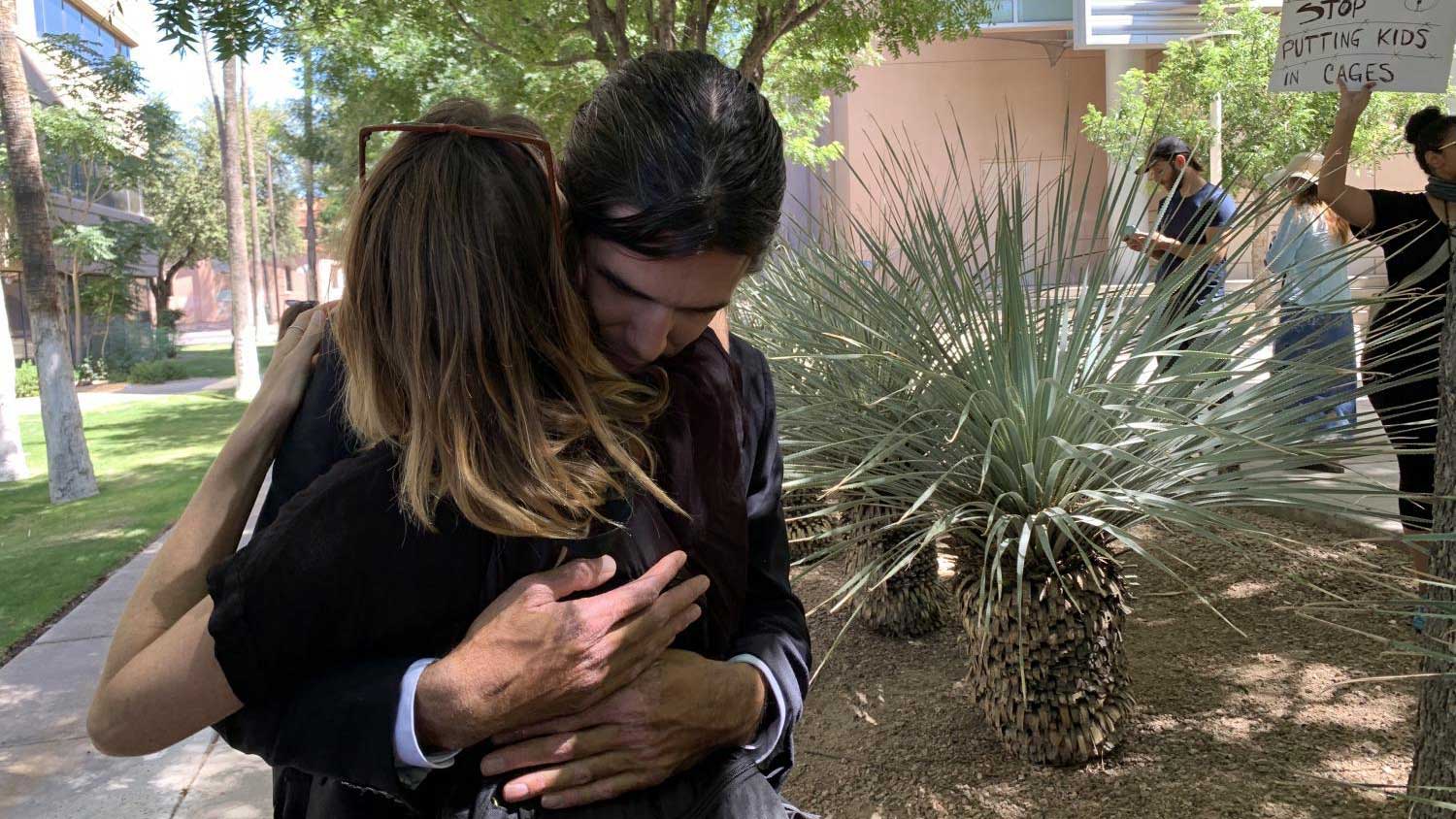 VIEW LARGER Scott Warren hugs a supporter after the government announces it will seek to try him again on two felony counts on July 2, 2019.

Michel Marizco/Fronteras Desk
Federal prosecutors said Tuesday they will seek to retry a humanitarian aid worker they say illegally harbored two undocumented migrants from Central America in Southern Arizona. This is the government's second attempt after the case last month ended in a mistrial.
Prosecutors dropped a conspiracy charge against Scott Warren, the Arizona State University educator and aid worker with the humanitarian activist group No More Deaths. But they're going to try him on the two felony harboring charges.
They could not convince a jury to convict him on those charges last month. That jury hung after eight members wanted to acquit him and only four opted to convict.
"While I do not know what the government has hoped to accomplish here, I do know what the effect of all this has been and will continue to be. A raising of public consciousness, a public awareness of the humanitarian crisis in the borderland," he said, reading from prepared remarks off a cell phone after the status conference at the U.S. District courthouse in Tucson.
He said the retrial will spur more volunteers to help stop deaths in the desert and that local residents would push back against a hardening of U.S. policy at the southwestern border.
"And a flood of water into our desert at a time when it is most needed," he added.
Prosecutors offered Warren a plea deal down to misdemeanor. The new trial will begin Nov. 12. Warren would not say whether he would take the offered plea deal.