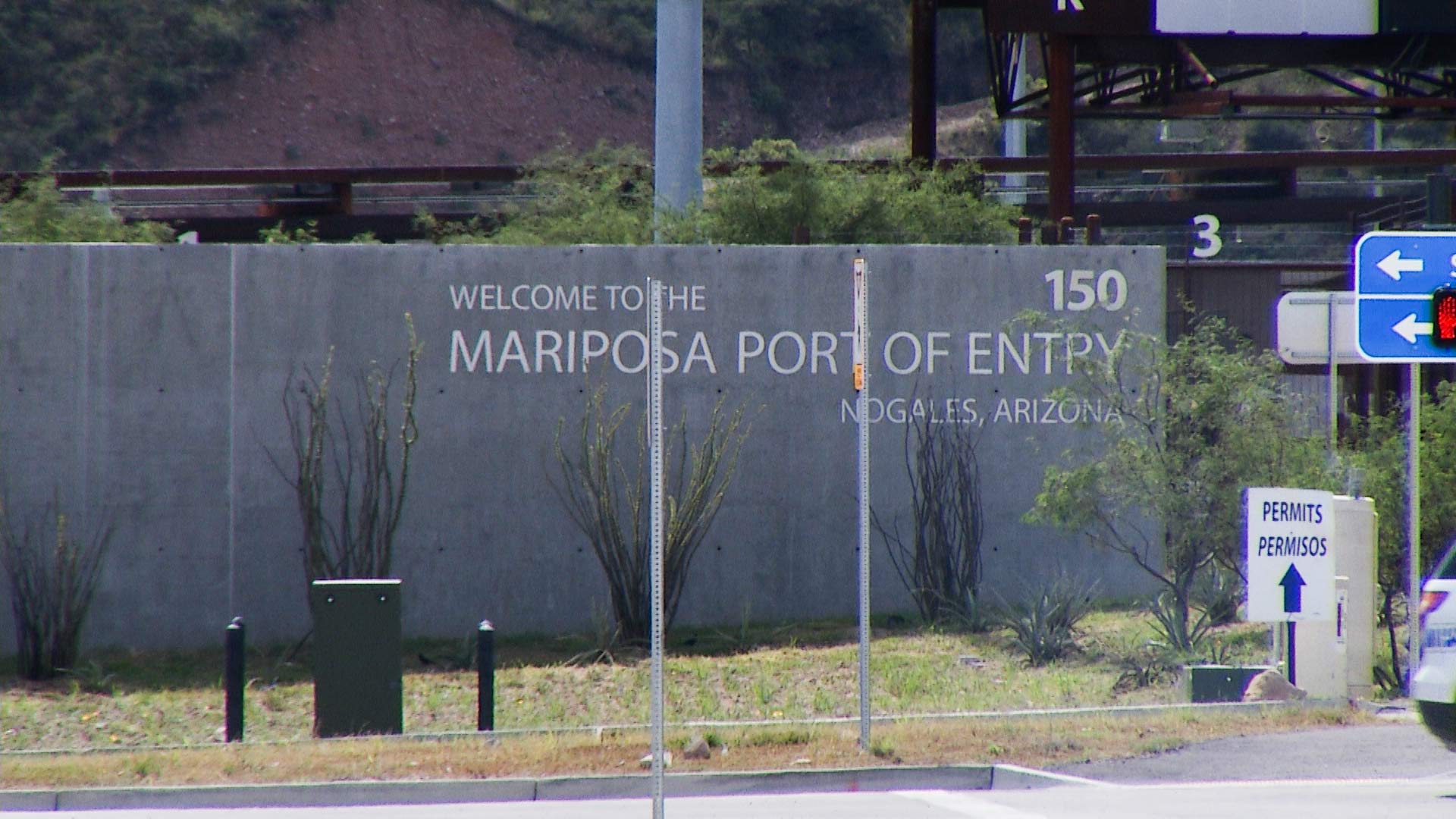 A sign at the Mariposa Port of Entry.
AZPM Staff
A tunnel meant to keep pedestrians out of traffic next to a border crossing in Nogales is now open 24/7.
A 150-yard underground tunnel was built near the Arizona Department of Transportation's Nogales commercial port, after pedestrians kept trying to cross where commercial trucks that had passed ADOT inspections were trying to accelerate onto State Route 189.
"These big trucks [have to] get up to speed to get onto the highway to go into town, and they had to contend with pedestrians crossing right in front of them," said ADOT spokesman Ryan Harding.
ADOT's port of entry in Nogales is near the Mariposa crossing, where border residents can choose to cross the international line on foot, creating pedestrian traffic.

To encourage more pedestrians to use the tunnel, the passage is now open 24 hours a day instead of the port's usual hours of operation.
According to Harding, about 80% of the pedestrians who come through the area now use the tunnel.
ADOT wants pedestrians use the tunnel for their own safety and for the safety of the drivers.
As a part of the new 24-hour operation, fencing has also been put in place to encourage more pedestrians to pass through the tunnel, said Harding.
The new fencing is reconfigured on both ends of the tunnel and will guide the pedestrians down into the passage and out the other side.
---
Monika Damron is a University of Arizona journalism student and Arizona Public Media intern.