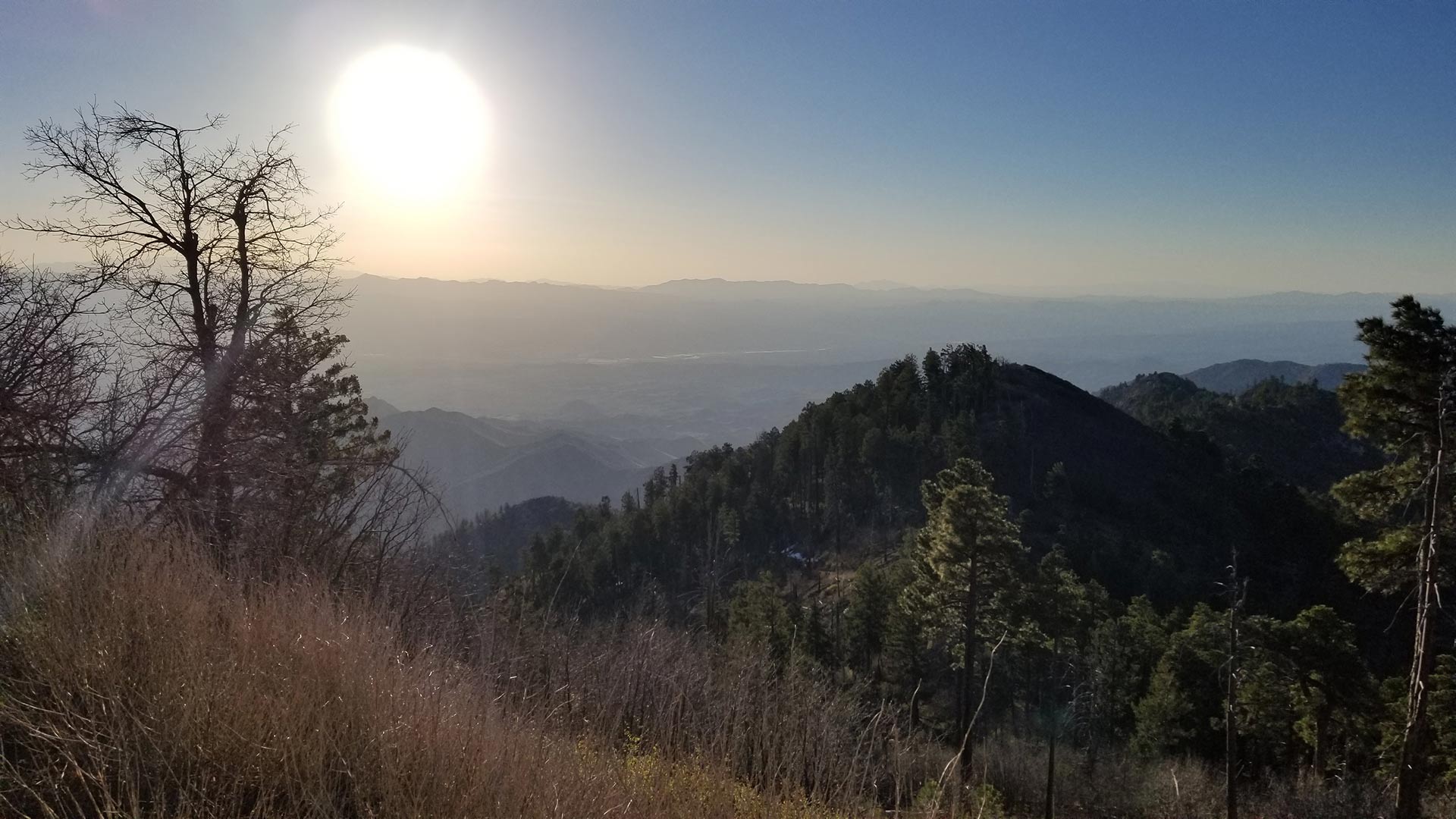 The sun rises over the Rincon Mountains in this view from Mt. Bigelow
AC Swedbergh/AZPM
Arizonans can expect even more triple-digit days as the impacts of climate change hit home in the years to come.
A report published today by the Union of Concerned Scientists shows that nearly every state in the union will see more days with potentially deadly temperatures. The researchers analyzed the frequency of days where the heat index or "feels-like" temperature exceeds 90 degrees Fahrenheit under different greenhouse gas emission scenarios. That's the point when outdoor workers become at risk for heat-related health problems. They also looked at heat index temperatures of 100 and 105 degrees Fahrenheit, when the National Weather Service issues heat warnings. Report co-author Dr. Astrid Caldas said in many places, the change will be staggering.
"Places that never saw very hot days are slated to see a hundred very hot days. Places that already see a lot of hot days are slated to see way, way more—the equivalent of four months of extreme heat," she said.
Data are drawn from the Union of Concerned Scientists' July 2019 report, "Killer Heat in the United States: Climate Choices and the Future of Dangerously Hot Days."
Caldas said Arizona is somewhat better off than other southern or plains states because it's so arid, but even still, we'll feel the heat. Given our current emissions trajectory, the report predicts the number of 100-degree days in Arizona will more than double historical averages by mid-century and nearly quadruple by century's end. In Tucson and Pima County—it's even worse.
"I hate to tell you, the numbers for the county and for the city are about twice the numbers of the state averages," she said.
The report also found a rise in the number of "off-the-charts" days, which exceed the National Weather Service heat-index scale. Caldas said the impacts will be felt most by those who work outside, and by lower income and elderly populations who may lack the means to deal with the heat. That means making policy decisions now to prepare for the warming future.
A hotter future is unavoidable, but Caldas says the more we can curb emissions, the fewer extreme heat days lie ahead.
"Heat is one of the impacts of climate change that responds more readily to emissions reductions. So by reducing the amount of emissions in the atmosphere, we avoid the worst of the increase in the heat."
The report and peer-reviewed study were published in Environmental Research Communications.
See an interactive map of temperature projections.