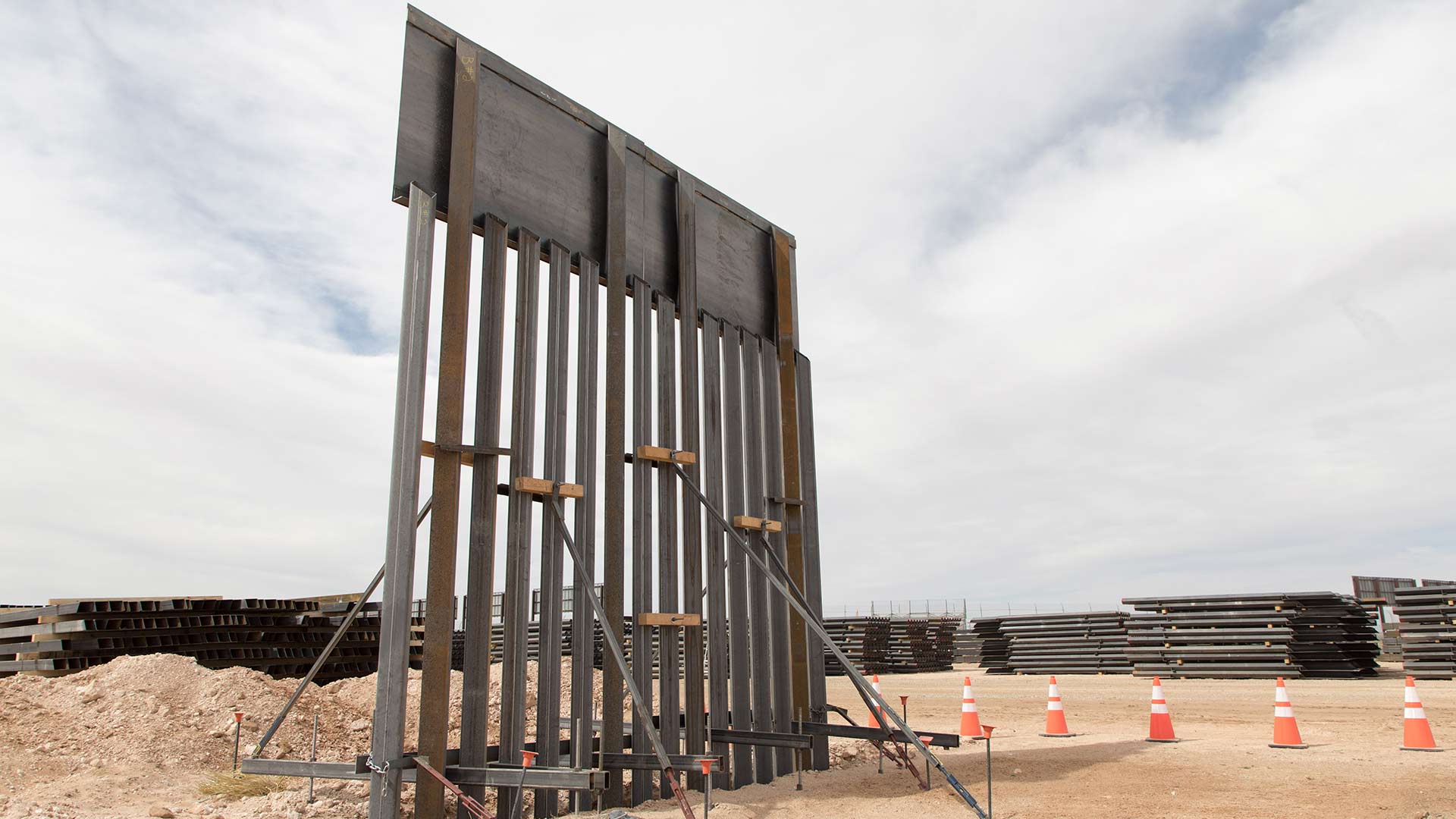 Bollard-style fencing is staged near the Santa Teresa Port of Entry, in New Mexico, April 2018.
Customs and Border Protection/Flickr
Customs and Border Protection is planning to build 63 miles of bollard-style fencing across federally protected lands in Arizona, including wildlife refuges and national monuments.
"And to do that, they're planning on waiving 37 different laws," said Jean Su, a staff attorney with the Center for Biological Diversity. Her group filed suit over the Trump administration's suspension of those federal environmental laws, and is now seeking a preliminary injunction from a Washington D.C. district judge to block construction until that case is decided.
The conservation groups — which also include Defenders of Wildlife and Animal Legal Defense Fund — say the fencing would do severe harm to valuable wildlife, habitat and natural resources along the border.
Su said her group went to court after it learned the Trump administration is planning to begin wall construction in about two weeks. The Supreme Court recently allowed the administration to proceed with its plan to use federal defense funds to build the wall.
"We're hopeful that the D.C. court will rule in our favor because we're seeing that there's going to be such devastating and irreparable harm in that area," she said. Other lawsuits against the border wall are also pending.