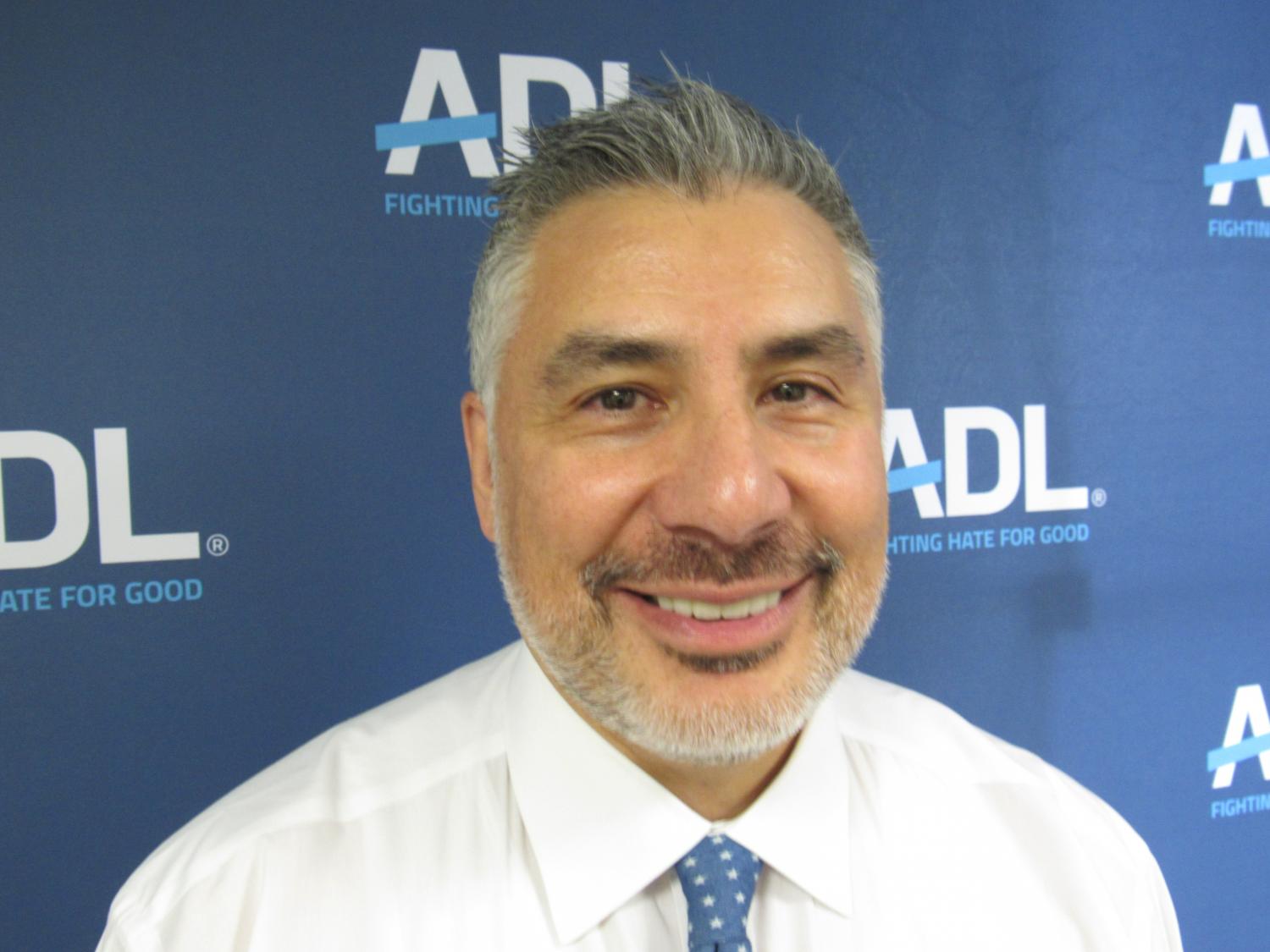 VIEW LARGER Carlos Galindo-Elvira.

Matthew Casey/Fronteras Desk
Police say they believe the suspect in the El Paso, Texas, mass shooting posted an online rant against immigrants shortly before killing 22 people.
The head of a group that fights hate said Arizona has historically been a flashpoint for anti-immigrant rhetoric and policy.
The FBI director told Congress last month that most people investigated in recent domestic terrorism cases were driven by white supremacist violence.
The Anti-Defamation League has a Center on Extremism to research and investigate different hate groups.
"Most specifically, what we see by white supremacy or hate groups is flyering to recruit and enlist white, disaffected males close to universities and colleges," said Carlos Galindo-Elvira, regional director of the ADL of Arizona.
The ADL website has a catalog of hate symbols that can be used to cross-check images found on flyers or banners, Galindo-Elvira said.

---
The Associated Press contributed to this story.