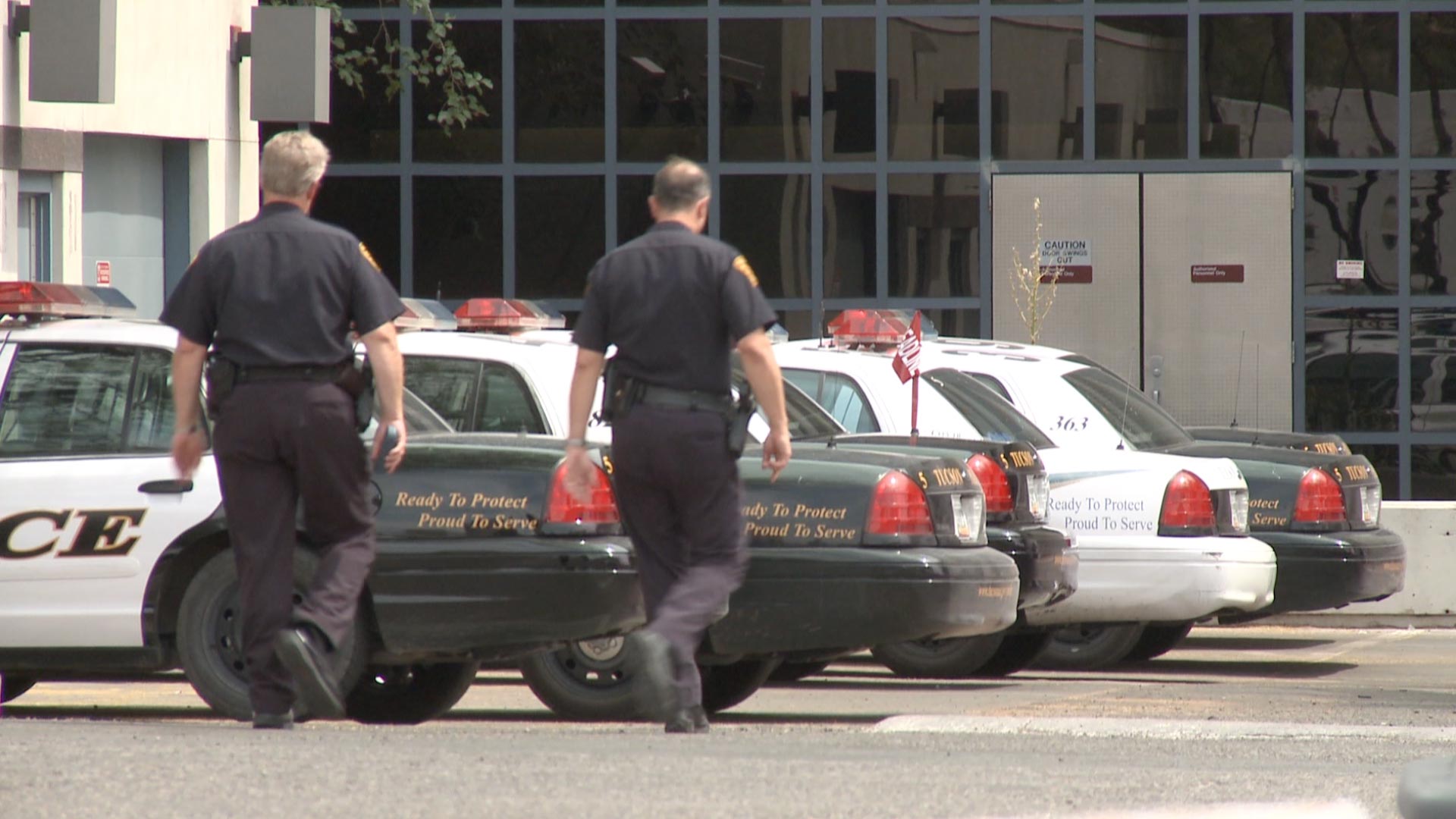 Parked Tucson Police Department cars.
AZPM Staff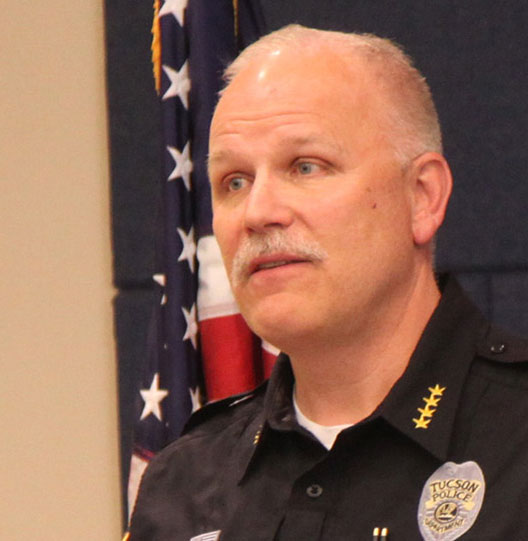 VIEW LARGER Tucson Police Department Chief Chris Magnus, March 2017.

Andrea Kelly/AZPM
Tucson's police chief says a proposed sanctuary city ordinance jeopardizes the kind of multi-agency investigation that recently rounded up 21 suspected sexual predators.
Tucson police led a months-long sting operation that identified the 21 suspects in online chat rooms, then invited them to a local address, ostensibly to hook up with an underage sexual partner. Instead, all were arrested on felony charges of attempted sexual exploitation of a minor.
The operation involved federal agencies including the FBI and Homeland Security. Tucson Police Chief Chris Magnus says if Tucson voters approve the sanctuary city initiative, federal agencies would have to agree not to involve Tucson police in immigration enforcement, "an agreement that quite frankly seems almost unimaginable any of them would be able to sign," Magnus said.
He says that would prevent the kind of cooperation needed for investigations like this one. But one of the authors of the sanctuary city proposal, Billy Peard, says the initiative would only block immigration-related traffic stops in the city.
"We do not agree that that would result in closing off any access to the helpful types of law enforcement database and information systems," Peard said.
Tucson voters will decide the sanctuary city question in the November election.