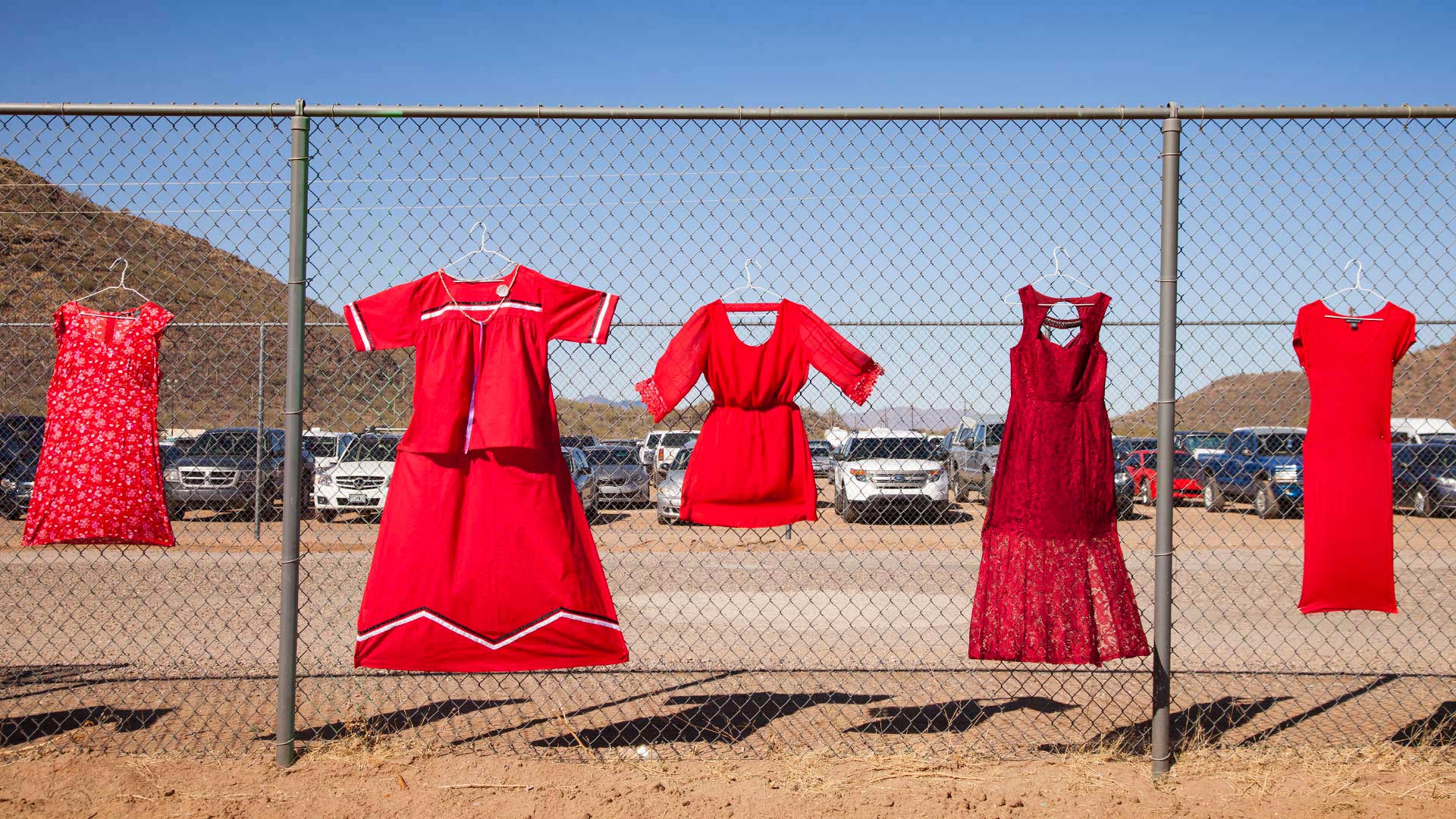 Red dresses representing missing and murdered Indigenous women, displayed at the Verna N. Enos Toka Field on the Tohono O'odham Nation, 2018.
AC Swedbergh/AZPM
Gov. Doug Ducey held a ceremonial signing of legislation Tuesday that establishes a committee to investigate the missing and murdered Indigenous women epidemic.
In May, the Arizona House of Representatives unanimously passed the bill, which created a task force to gather data about missing and murdered Indigenous women and girls. Backers of the legislation said so many cases have gone unreported that it's important to understand the scope of the problem.
The task force will be made up of tribal leaders, victims advocates, tribal police and social workers.
The Navajo Nation also has taken steps to address the issue as tribal leaders work to finalize the Diné Action Plan, a comprehensive plan that covers violence, substance abuse and suicide.
That plan relies heavily on traditional methods to create, implement, measure and improve programs that help people.