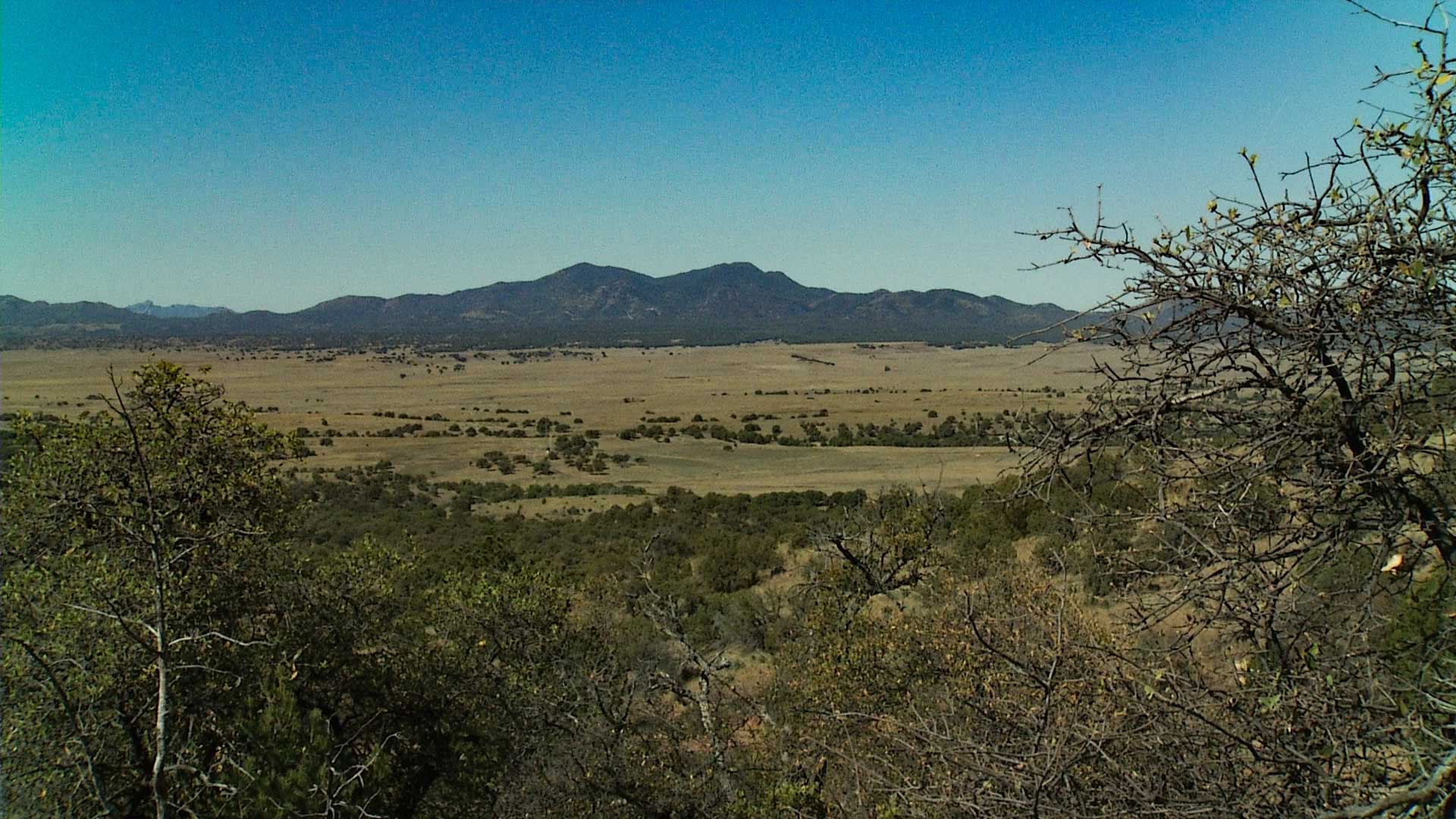 Looking west toward the San Rafael Valley and the Patagonia Mountains.
Steve Riggs/AZPM
Arizona Standard LLC wants to do exploratory drilling to evaluate a site in the Patagonia Mountains for future mining. The company plans to build up to 30 drill sites, which would disturb about 12 acres of national forest near Flux Canyon. The plans calls for exploration drilling on a 24/7 schedule with intermittent breaks. According to the operations plan, each drill site will use about 12,000 gallons of water per day, likely purchased from Nogales, Sonoita or Santa Cruz County. The company plans to build or upgrade about 8.5 miles of local roads to accommodate the drilling equipment.

The proposal is for exploration work only, including drilling. According to the Forest Service, access to the exploration drill areas would be from Flux Canyon Road, Forest Road (FR) 215, FR 812, FR 4701, and Harshaw Road. The proposed project is scheduled to be completed within seven years.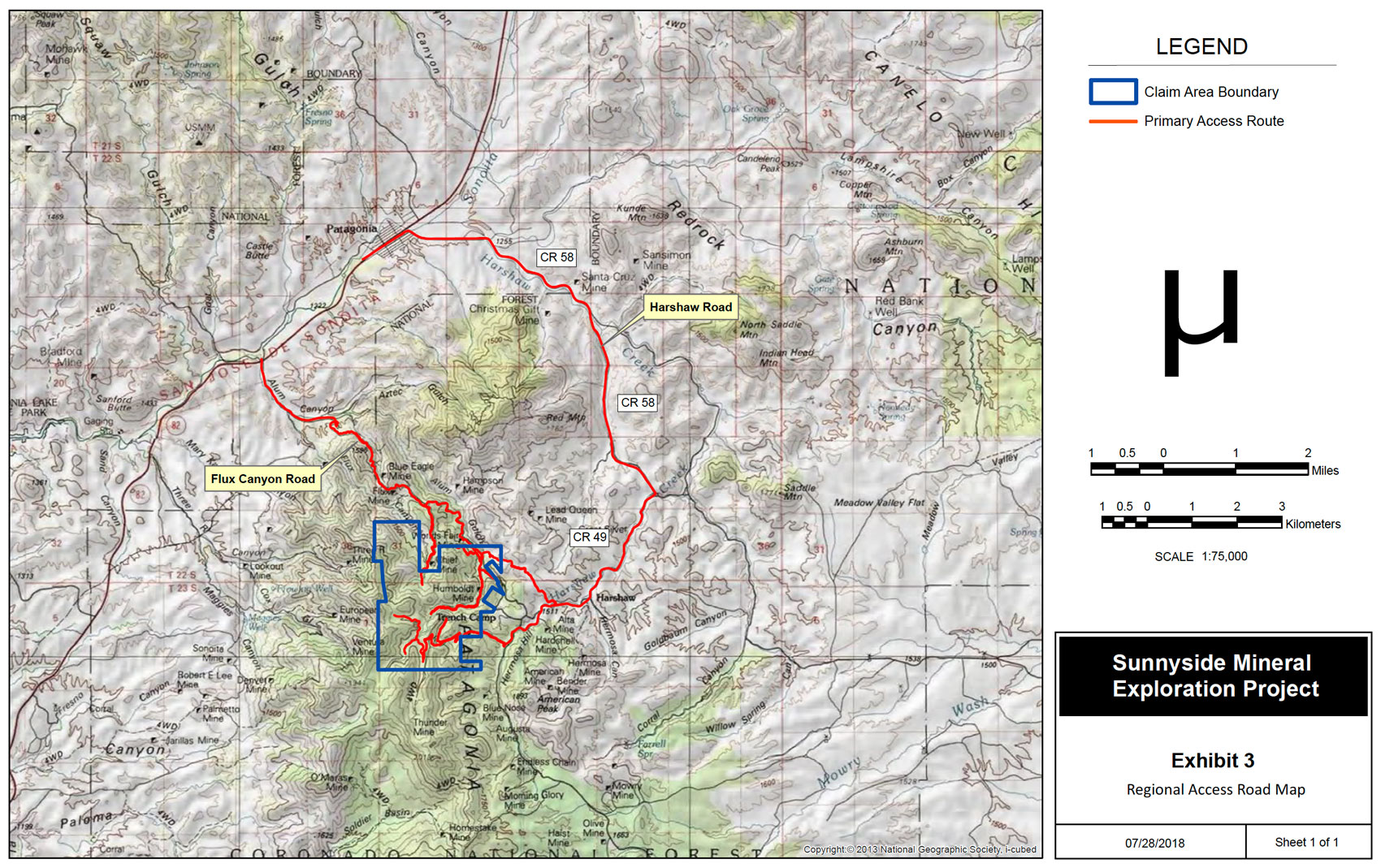 VIEW LARGER Map from the Sunnyside Exploratory Drilling Project plan of operations prepared for the U.S. Forest Service.
The Forest Service is holding two meetings to give people a chance to learn more about the project and comment on it:
Wednesday, Sept. 4, 2019 from 5 to 7:30 p.m. in the Patagonia Union High School Multipurpose Room, 200 Naugle Ave., Patagonia, Arizona. Brief presentation at 5:30 p.m. and again at 6:30 p.m.

Thursday, Sept. 5, 2019 from 5 to 7:30 p.m. at the Sonoita Fairgrounds Pioneer Hall, 3142 S. Highway 83, Sonoita, Arizona. Brief presentation at 5:30 p.m. and again at 6:30 p.m.
Specific written comments on the proposed project will be accepted for 45 days starting on Sept. 4, 2019. For more information on submitting a public comment, visit this website.
Comments may also be submitted via mail or in person (Monday – Friday, 8 a.m. to 4:30 p.m., excluding Federal holidays) to: Sierra Vista Ranger District District Ranger, c/o Rick Goshen 4070 S. Avenida Saracino Hereford, AZ 85615
Please state "Sunnyside Exploration Drilling" in the subject line when providing electronic comments, or on the envelope when submitting comments by mail.