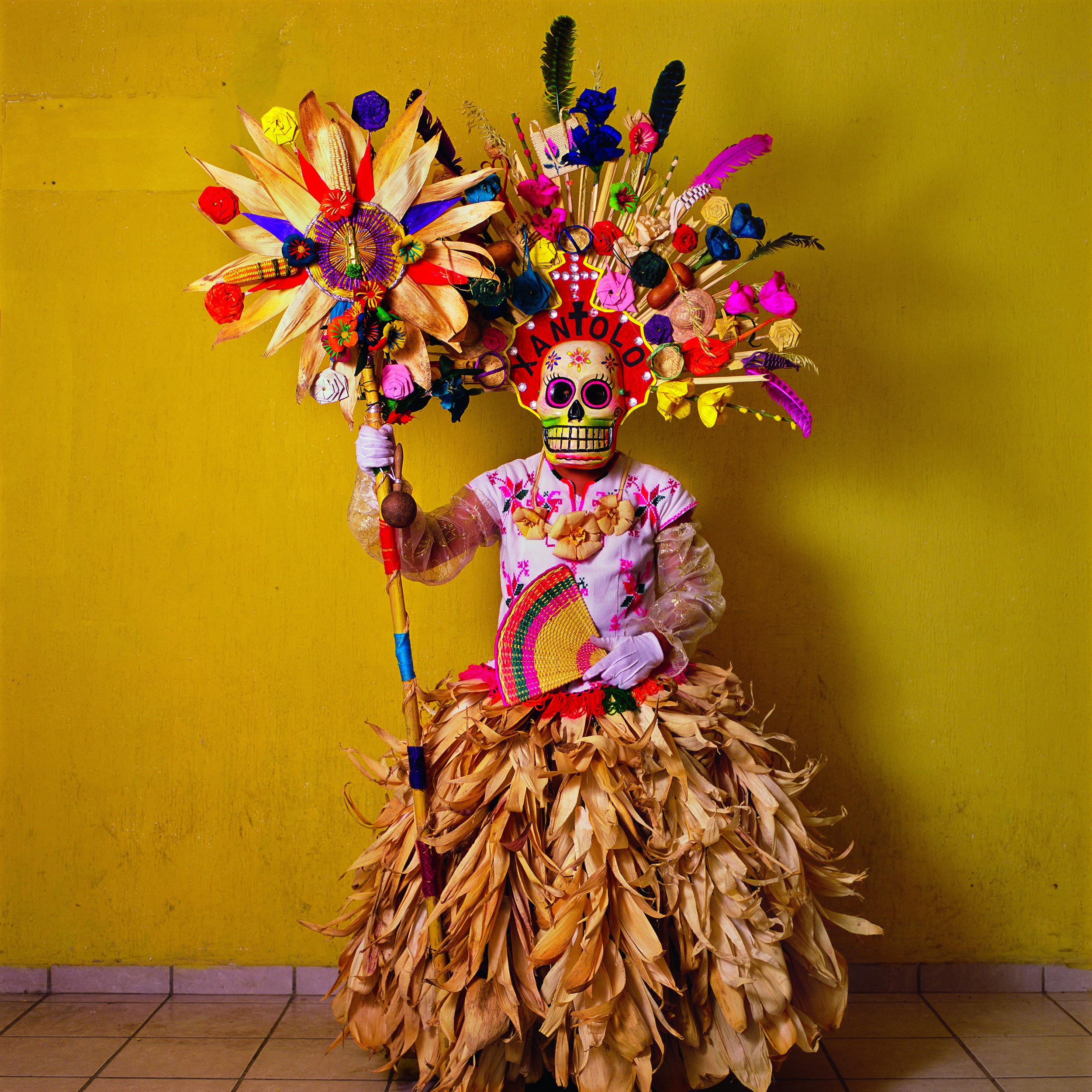 This costume, with corn husks and feathers and paper flowers, is worn by a member of a dance group that gathers in cemeteries and other places to mark Day of the Dead festivities (called Xantolo, the word written above the mask). The idea of combining a skeletal mask with European fashion was devised by the Mexican artist Jose Guadalupe Posada, who lived in the 19th and early 20th centuries.

Phyllis Galembo
A mask can be as revealing as concealing. "To masque the face" is "t'unmasque the mind," English novelist Henry Field tells us. There are masks and costumes so powerful they obliterate the wearer's personality and change him or her into another being entirely. The ceremonial mask, suggests Herbert M. Cole, professor emeritus of African art history at University of California, Santa Barbara, allows the wearer to truly say: "I am not myself."
For more than 30 years, Phyllis Galembo has been fascinated by masks and costumes and photographed them in countries from Benin to Zambia. Most recently, she has turned her lens on Mexico. Her newly published book Mexico Masks/Rituals (Radius Books/D.A.P.) restores the mask — and the political, cultural, religious and social messages it can telegraph — from tourist commodity to its role as an artifact of ritual and celebration.