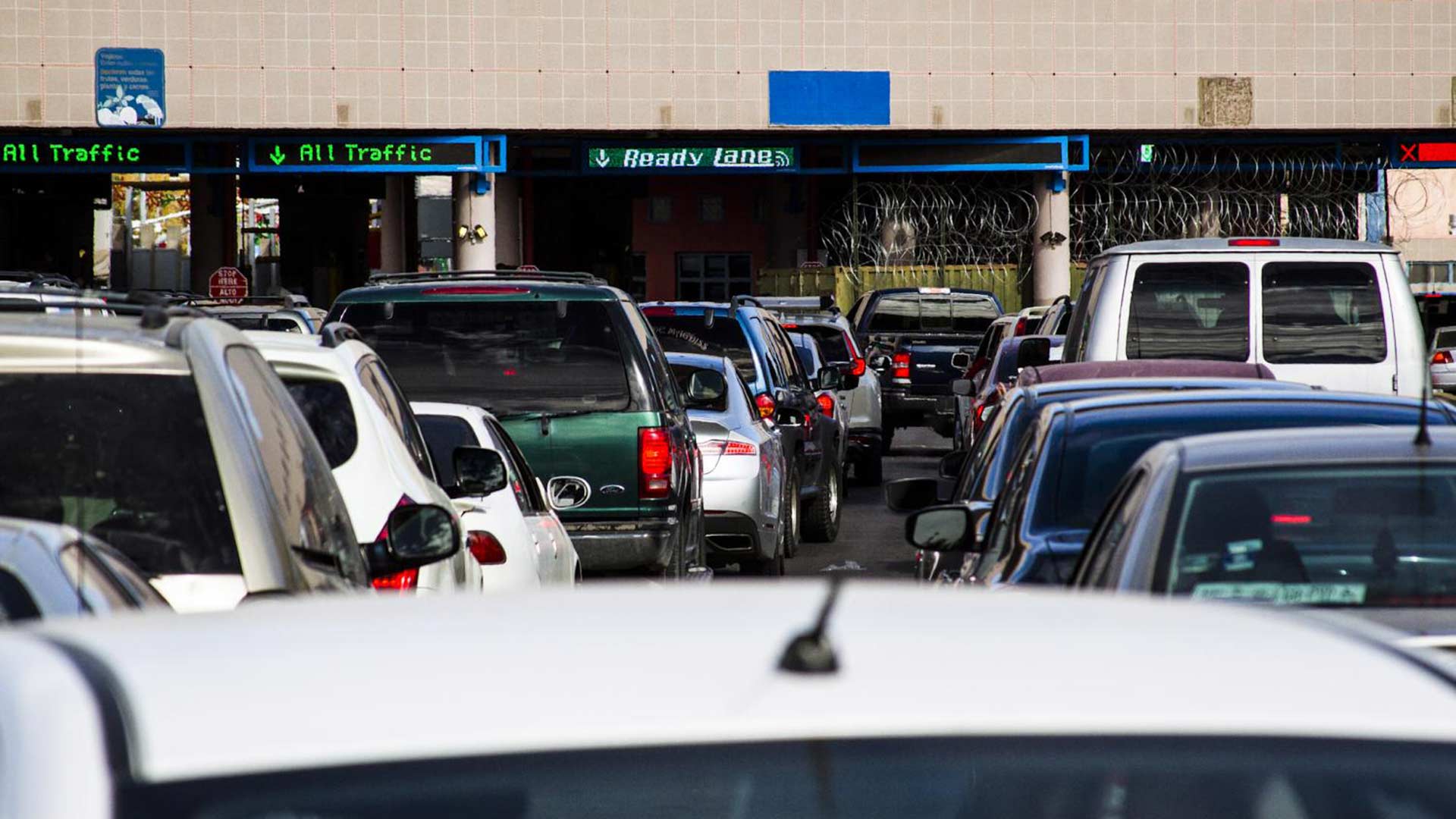 Motorists wait to cross at the Dennis DeConcini Port of Entry in Nogales, Sonora, in February 2019.
Murphy Woodhouse/Fronteras Desk
The first six months of 2019 have seen a drop in crossings at Arizona border ports of entry.
Pedestrian crossings are down about 12% at all Arizona ports from January through June compared to the previous year. Personal vehicles fell roughly 10%, according to federal data. Commercial truck crossings and import values are each up by about 12%.
The pedestrian and vehicle figures are bad news to border businesses that depend on Mexican nationals shopping at their stores. Evan Kory's family has operated stores near the border in Nogales, Arizona, for more than 70 years. He said they depend almost entirely on Mexican shoppers.
"The flow at the border is not only an issue for Nogales, Arizona," he said. "It does affect the Tucson economy, Phoenix economy, because there's a huge population in northern Mexico that wants to come and spend their dollars."
Kory chalks up the drop to persistently long border waits. The weak peso doesn't help either, he said. He was more skeptical of impacts from razor wire strung along the wall that gives the downtown area a more militarized look.