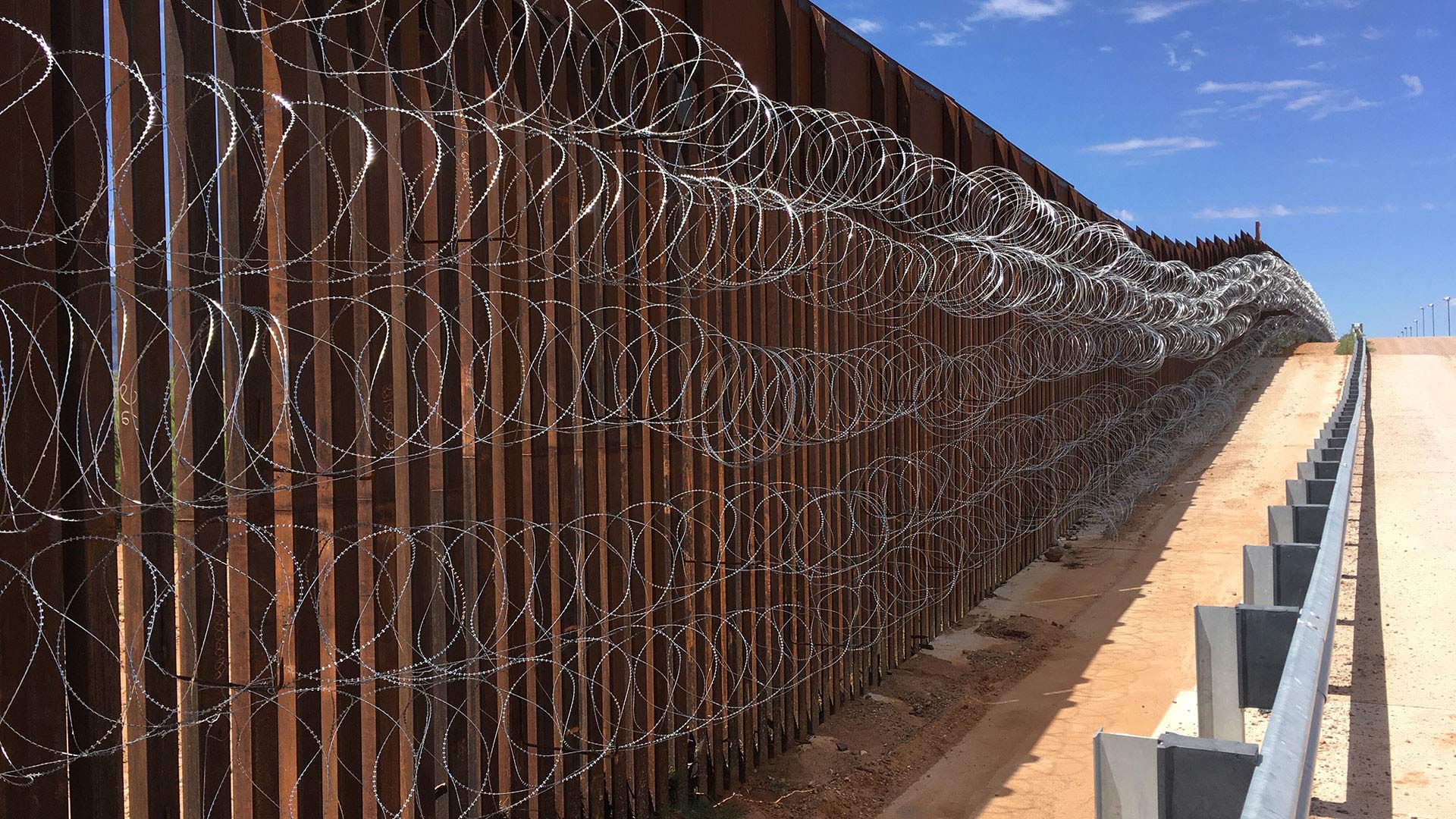 Existing bollard-style fencing along the U.S.-Mexico border.
Ariana Brocious/AZPM
The Pentagon announced Wednesday that $30 million to construct a new facility at Fort Huachuca in Sierra Vista is on hold due to a shift in defense funding for border wall construction.
In March, President Trump declared a border emergency and said defense dollars could go to border fence construction.
During a Senate Armed Services Committee meeting that month, Sen. Martha McSally questioned Secretary of Defense Patrick Shanahan about whether or not using defense dollars to pay for wall construction would hurt Arizona.
"There are four projects in Arizona that are appropriated in [fiscal year 2019] and you broadly said those [fiscal year 2019] projects across the country will not be impacted by this, just to be clear. Correct, Mr. Secretary?" McSally asked.
"That is correct," was the answer from Shanahan.
In a news release announcing the cuts to Fort Huachuca, McSally said the project in question was already on hold this year due to environmental concerns that have to be addressed at the Sierra Vista Army post.
Southern Arizona Democratic members of Congress Raúl Grijalva and Ann Kirkpatrick condemned the loss of funding at Fort Huachuca.
---
Eds.: This story has been updated to display the correct byline.