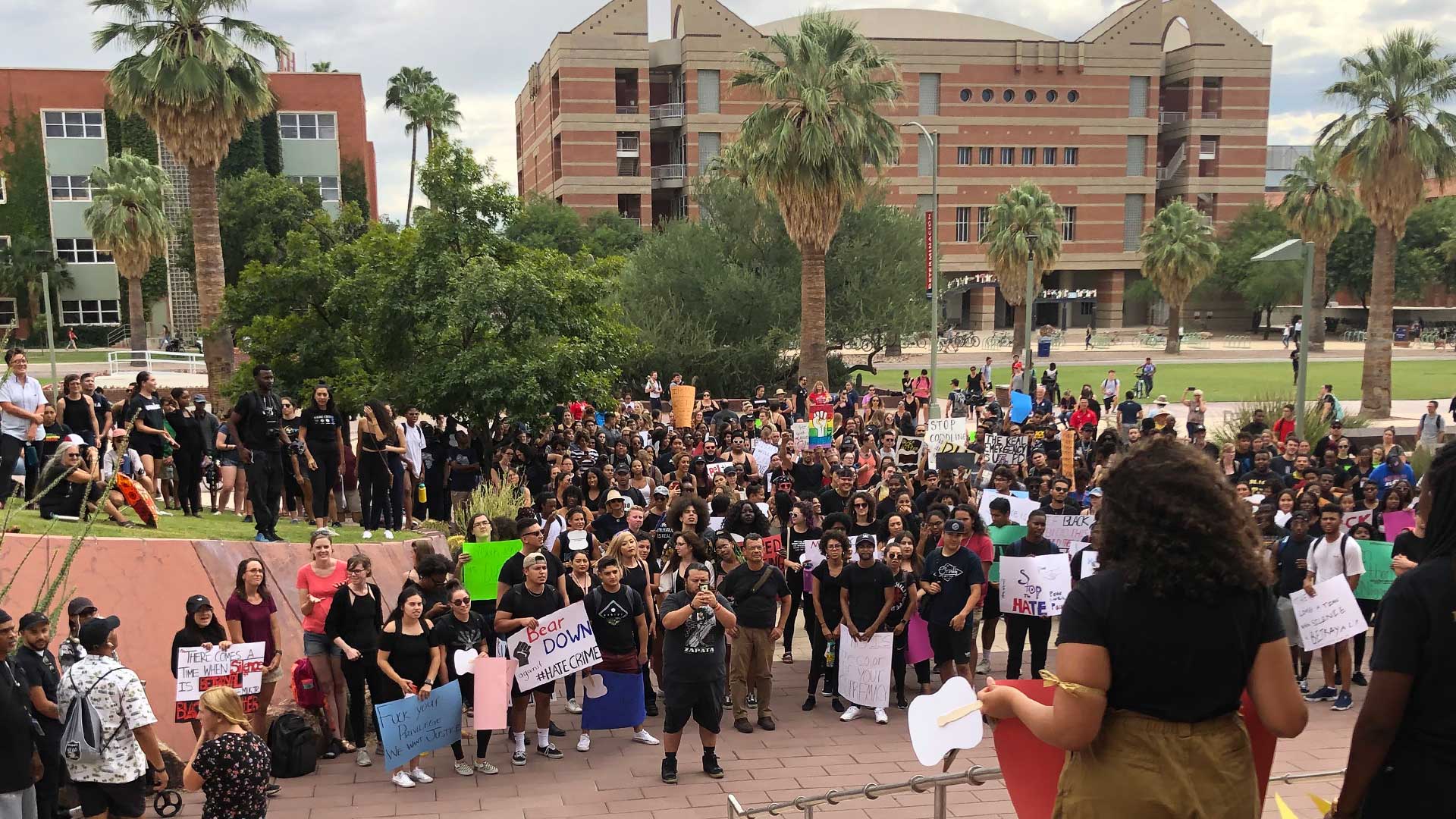 Students protest on the University of Arizona campus Sept. 13, 2019, over the university's response to a reported assault on a black student by two white students.
Duncan Moon/AZPM
[UPDATE 9/16/2019 The University of Arizona Police Department has released the names of the two white students they arrested for allegedly beating an African-American student. The police report released late 9/13 shows U of A students Matthew Rawlings and Matthew Frazier were arrested on Thursday, two days after the incident.]
The Black Student Union at the University of Arizona is protesting the university's response to an alleged racially charged assault on Tuesday evening. Members of the union say a black student was beaten by two white students, who also called him a racial slur. UA Police arrested the two students earlier today, charging them with misdemeanor assault.
Fredian Tuyisenge, director of community outreach and relations for the Black Student Union, says the police should have arrested the two suspects at the scene and not have waited for the victim to press charges.
"The police officers who responded, it is their responsibility to look at the evidence — to evaluate the physical and emotional harm that has been done to this person, to hear the witnesses point of view and they themselves cite them as a criminal and accuse them into the criminal justice system," Tuyisenge said.
UA Police who responded to the scene categorized it as an assault with a minor injury. Still, police spokesman Sergeant Sean Shields confirmed that initially no charges were pursued. He said now that arrests have been made the police would not comment on the case.
University President Robert Robbins sent out an email last night to all staff and students saying he was angry and regretful about the incident, promising to aggressively pursue all avenues of justice to resolve the matter. Black Student Union members says they don't understand why it took two days for the president to issue a response. They are warning other black students not to walk the campus alone, especially after dark.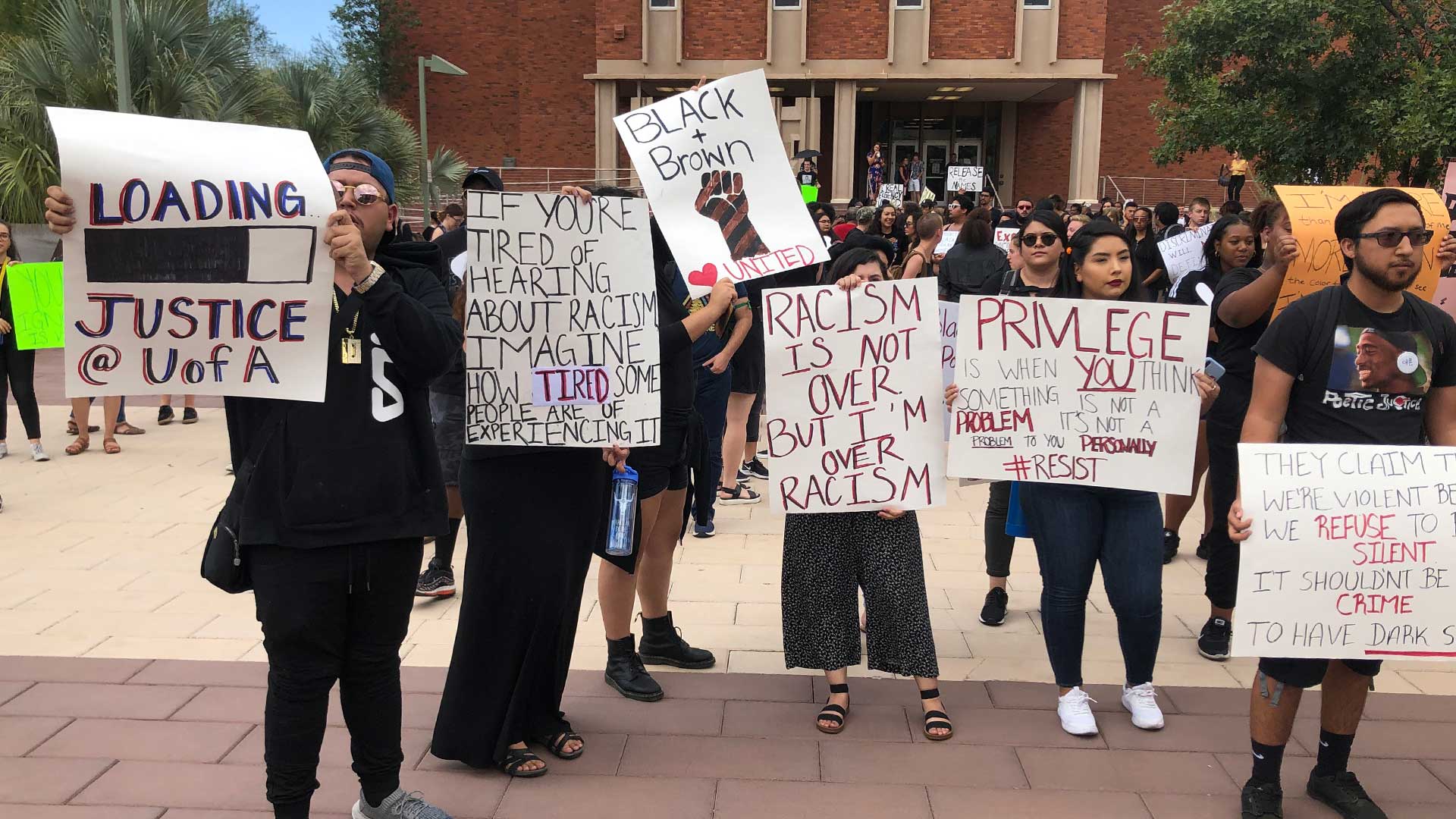 VIEW LARGER Protesters carry signs decrying racism on the University of Arizona campus, Sept. 13, 2019.

Duncan Moon/AZPM