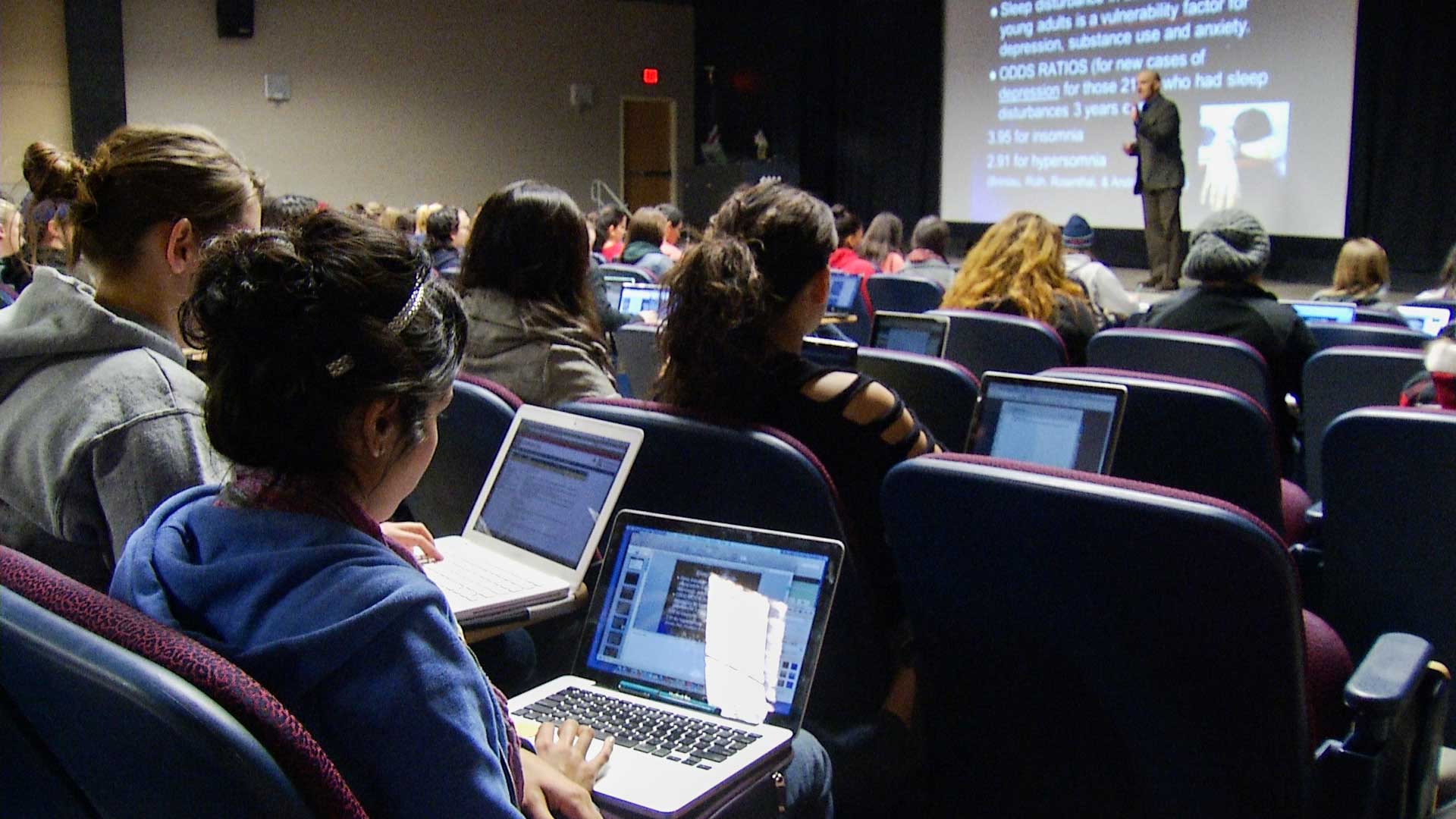 Students follow a lecture at the University of Arizona.
AZPM
The Arizona Board of Regents is proposing to the state Legislature a new model for its 2021 budget request. The request totals $165 million and lays out a plan to prepare for the needs of the technologically driven "new economy" over the next decade.
Board chair Larry Penley says the plan is a roadmap to keeping Arizona competitive. He says the next decade will see a transformation in the way business is done and what new skills workers will need to be successful.
"A vibrant economy depends on both the quality of your labor force and the kind of technologically driven jobs that produce innovation and new ideas, and these are the types of jobs we are talking about," he says."
He says the data is clear that preparing workers for these jobs requires a college degree or post-high school tech training. $100 million of the proposed budget would be distributed to the University of Arizona, Northern Arizona University and Arizona State for new programs and expanded teacher development. It would also provide funding for ASU to design and launch the largest engineering education and research center in the country. The proposal would also expand financial aid to increase the number of high-school graduates going on to college statewide.
Penley says research shows that jobs will stay strong in urban areas of the state, but have already begun to fade in rural areas. Statistics say that will only get worse, so the board is also proposing $10 million be used to enhance distributed learning centers in areas outside of Tucson, Phoenix, and Flagstaff in order to help rural students get the education they need to compete for future jobs.