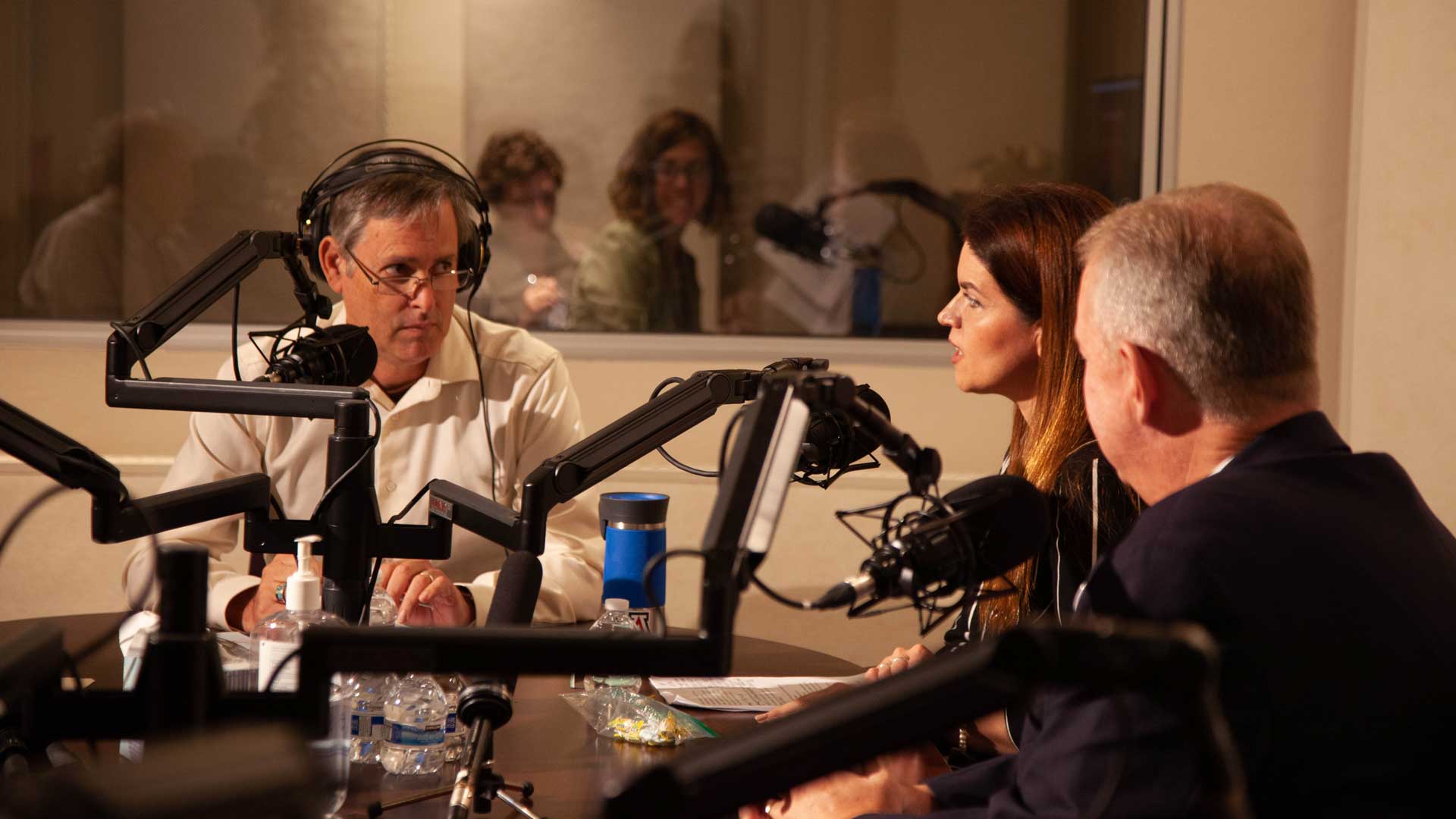 The Buzz host Christopher Conover talking with 2019 Tucson mayoral candidates.
Meredith O'Neil/AZPM
Ballots for the Tucson city election go out October 10th. This year, voters will have a chance to make their selections for a new mayor and members of the city council.
This week, The Buzz invited the three mayoral candidates to take part in a joint conversation about the future of Tucson. Democrat Regina Romero, Green candidate Mike Cease and independent candidate Ed Ackerley shared their thoughts on the future of the Tucson's economy, roads and climate change.
AZPM News sent out a survey to all the candidates in this fall's election. Read the candidates responses in our 2019 candidate guide.
---
Watch the extended conversation on Facebook live:
---

The Buzz
airs Fridays at 8:30 a.m. and 6 p.m. and Saturdays at 3:30 p.m. on NPR 89.1. You can subscribe to our podcast on
iTunes
and NPR One. See more from
The Buzz
.