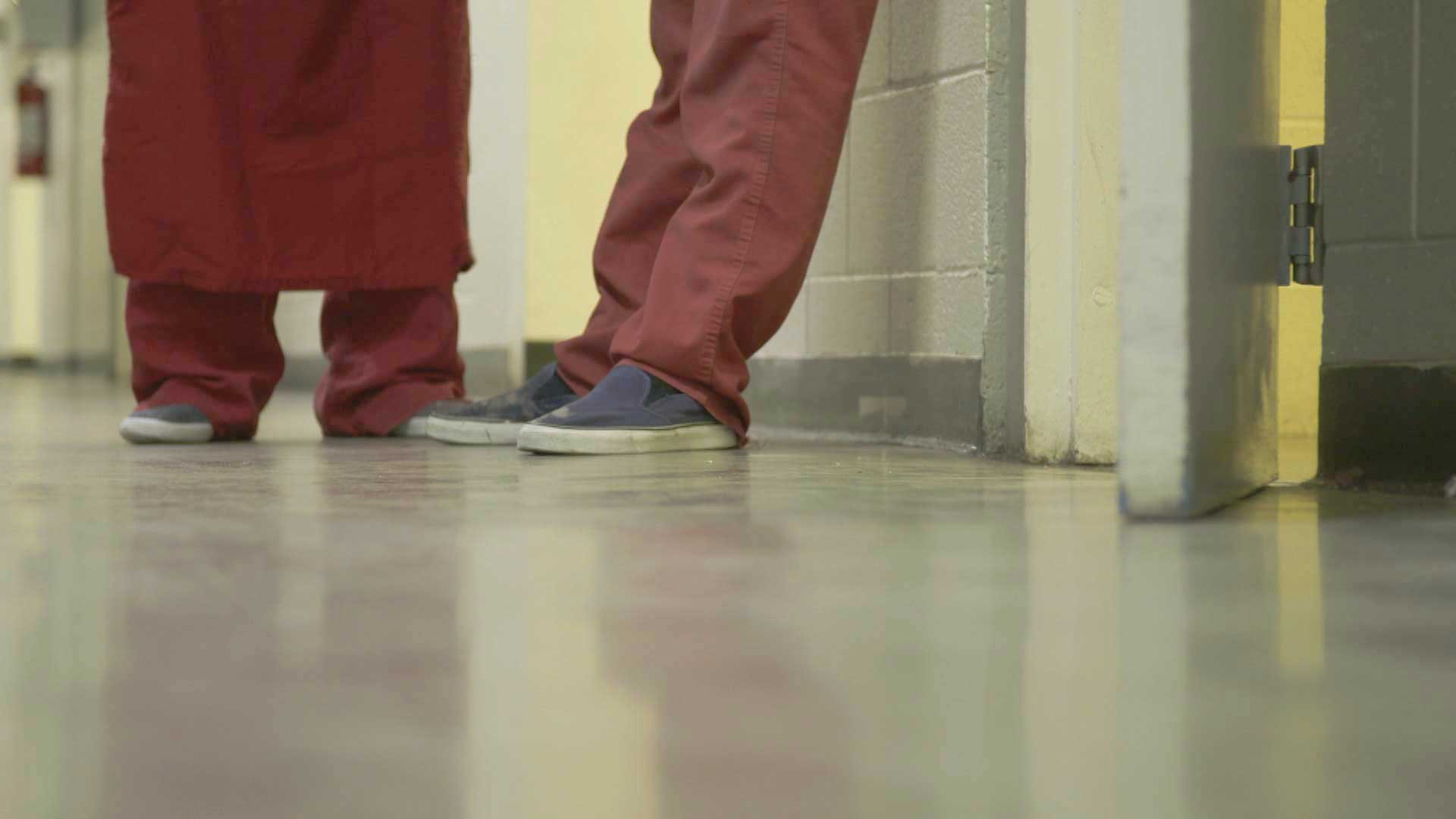 Two inmates stand in a hallway at the Pima County Jail.
AZPM
The Pima County Behavioral Health Department has received a $1 million grant to reduce recidivism among offenders with both mental health and addiction issues.
The Pima County Board of Supervisors received the grant from the U.S. Department of Justice Tuesday. The funds will jumpstart the county's Inmate Navigation, Verification, Enrollment, Support and Treatment project for the next four years. Amy Fish, the deputy director of the grants management and innovation department, says the project will help people recently released from jail who have a mental health and addiction illness re-enter society.
She said the program will assign a case manager to offenders for up to 60 days after their release. The case manager's job is to identify what each person needs help with after jail, be it housing, transportation, medical care or insurance.
"I mean, it's hard for the average person getting out of jail to navigate these systems, and then you add on top of that a chronic health or behavioral health condition. It makes it very, very difficult to feel that you have support," said Fish.
She said by having a case manager, the county will ensure that any therapeutic progress a person makes while in jail will not be lost.
"A case manager would be able to look at a person holistically — to say, 'We recognize that it's not just about getting medicine,'" said Fish. "'It's also about the everyday life experiences that a person needs to support them to be successful in care.'"
The county has had a hard time funding programs to reduce recidivism, said Fish. She said this grant will help the county plan ahead and start re-entry plans when offenders are booked into the jail, not just before they're ready to leave.
Fish said she hopes the project will be able to help approximately 150 people over four years. She said the department will focus on designing the program the first year, and start accepting clients in the second.
The grant will fund a program manager position and the salaries of the case managers. According to a press release, the Pima County Behavioral Health Department contributed an additional $352,000 to the project.
"It costs far less to provide stability services than it does to put people behind bars," said Francisco Garcia, a deputy county administrator. "We want to find the most effective methods to reduce recidivism and break the cycle of crisis after crisis we see in so many jail detainees."
Fish said the first day in jail costs approximately $189-$200, and each day after that costs about $91.