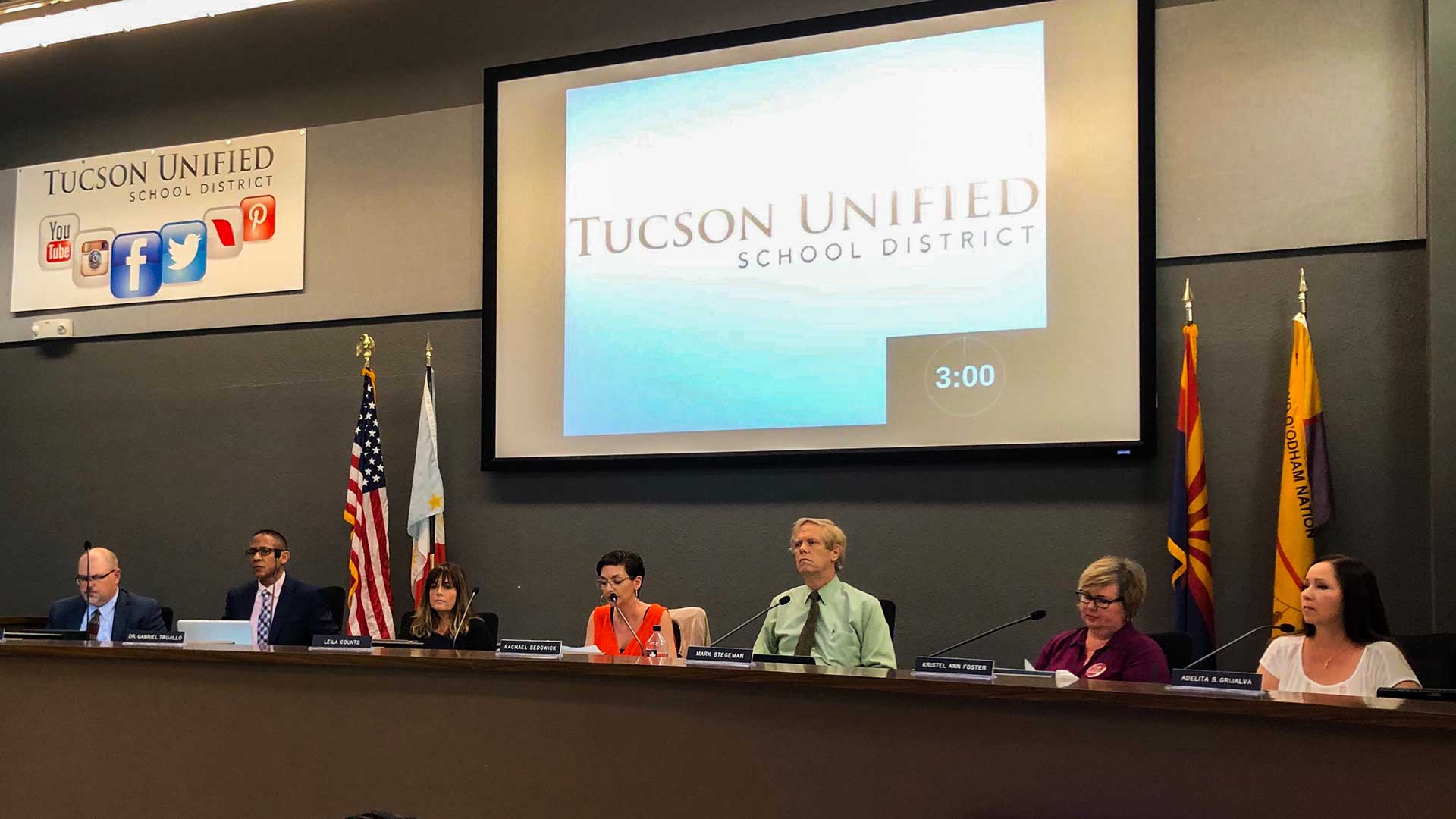 The TUSD Governing Board at its Aug. 8, 2019 meeting.
Duncan Moon/AZPM
Mark Stegeman resigned on Oct. 3 after more than a decade on the TUSD Governing Board. Other board members said they were surprised by the move, which came a year before Stegeman's seat was up for election. Stegeman spoke with AZPM education reporter Duncan Moon about his departure.
"I believe that TUSD can be a better version of what it is, and that's what incremental change is about," said Stegeman. "But can it be something really different? Something that can compete head-to-head with the privates and the charters, our strongest competition? And that's where I have my doubts."
---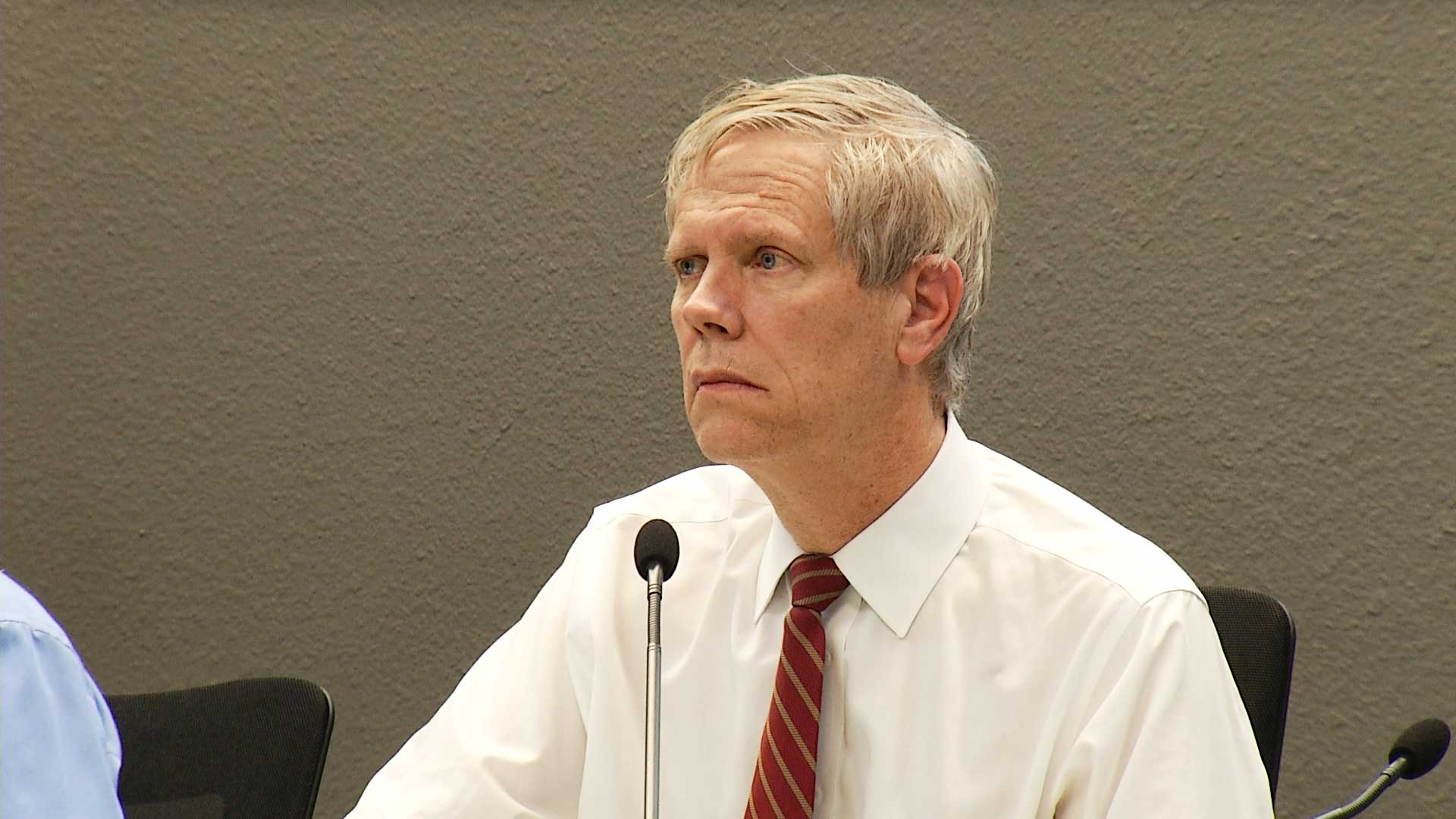 VIEW LARGER Mark Stegeman, seen here at a February 2017 TUSD Governing Board meeting, announced October 2019 he was stepping down from the board before the end of his term.

AZPM
TUSD board president Adelita Grijalva told The Buzz she's ready for a change after Mark Stegeman's departure.
"My real hope is that we have someone that is a true supporter of public education," said Grijalva, "that if you have children, you have your children in our schools, and that you're invested in making it better. Ultimately, to be someone who is a real supporter of the district I think would be really helpful."
The Buzz reached out to TUSD Superintendent Gabriel Trujillo for his thoughts, but calls were not returned.
---
The TUSD board had the option to nominate three candidates to replace Stegeman but chose not to in their meeting Wednesday, instead deferring to Pima County School Superintendent Dustin Williams. He is now accepting applications from qualified candidates.
"I take this responsibility very seriously," said Williams. "I will appoint the candidate who most closely aligns with TUSD's governing board adopted mission, vision and values."
All qualified candidates must submit their application by Oct. 24. Williams will announce his appointment by Nov. 1. The temporary appointment lasts until a new member is elected in 2020.

The Buzz
airs Fridays at 8:30 a.m. and 6 p.m. and Saturdays at 3:30 p.m. on NPR 89.1. You can subscribe to our podcast on
iTunes
and NPR One. See more from
The Buzz
.