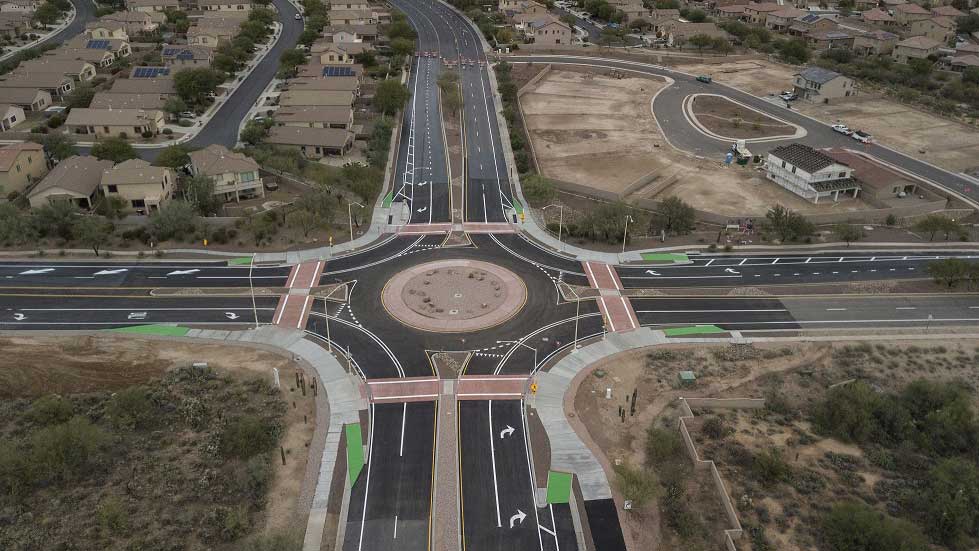 VIEW LARGER
City of Oro Valley
Oro Valley drivers are trying out the city's new roundabout at the intersection of La Cañada and Moore Road. The circular intersection, which opened Tuesday, is only the second in the city, and the first that is two lanes wide.
Town engineer Paul Keesler says the old intersection with four-way stop signs had too many "t-bone" collisions, so the town hired a consultant to examine the options. "And what we found was that the roundabout for this particular situation was a better arrangement given its higher safety rating," Keesler said.
The town also produced a video to illustrate all the ways to go through the roundabout, including making a full lap if you miss your turn.