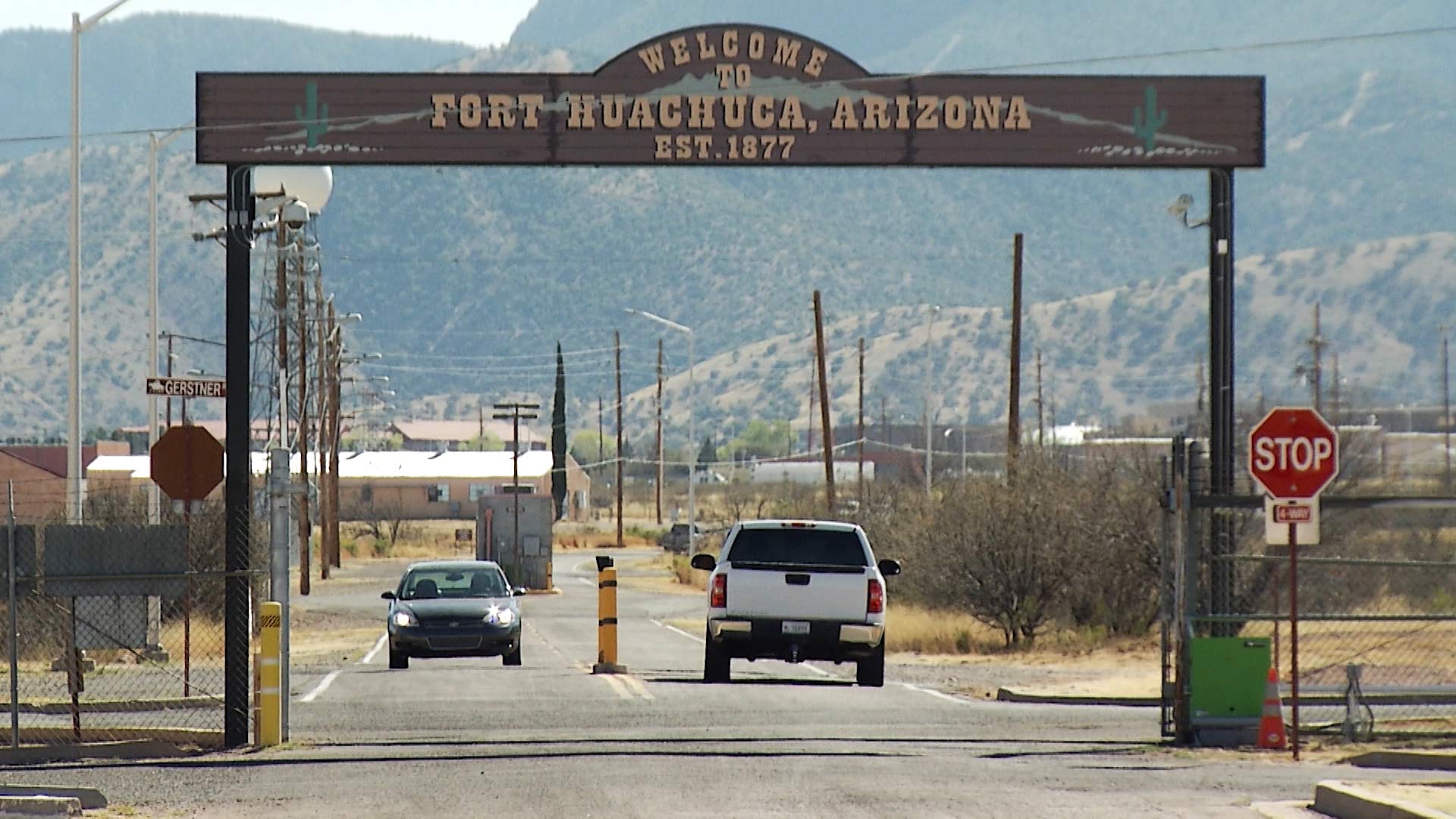 Fort Huachuca, Arizona.
AZPM Staff
Three conservation groups have filed a notice to sue the U.S. Army and U.S. Fish and Wildlife Service for what they allege is a failure to protect the San Pedro River. The Center for Biological Diversity, Maricopa Audubon Society and the Grand Canyon Chapter of the Sierra Club's filed the notice on Tuesday.
The lawsuit challenges the approval Fish and Wildlife Service granted to Fort Huachuca in 2014 to allow groundwater pumping for another decade. Robin Silver with the Center for Biological Diversity said the Army failed to share a damaging internal report that likely would have altered that approval.
"Fort Huachuca covered up the fact that they had a consultant study the effects of Fort-attributable groundwater pumping and concluded that by the year 2003 the Fort itself was harming the river, and that that harm would not peak until 2050," Silver said.
Silver said had the report been public, he thinks it would have led to the base's downsizing.
"This report makes clear that Fort Huachuca should've been downsized in 2014 rather than given the green light to keep damaging the San Pedro," Silver said in a statement.
This is the ninth legal challenge to Fort Huachuca since 1994 over its threat to the San Pedro River, according to the Center.
A Fort Huachuca spokesperson said lawyers are reviewing the notice and generally don't comment on pending litigation. The U.S. Fish and Wildlife Service Tucson office didn't respond to a call for comment.