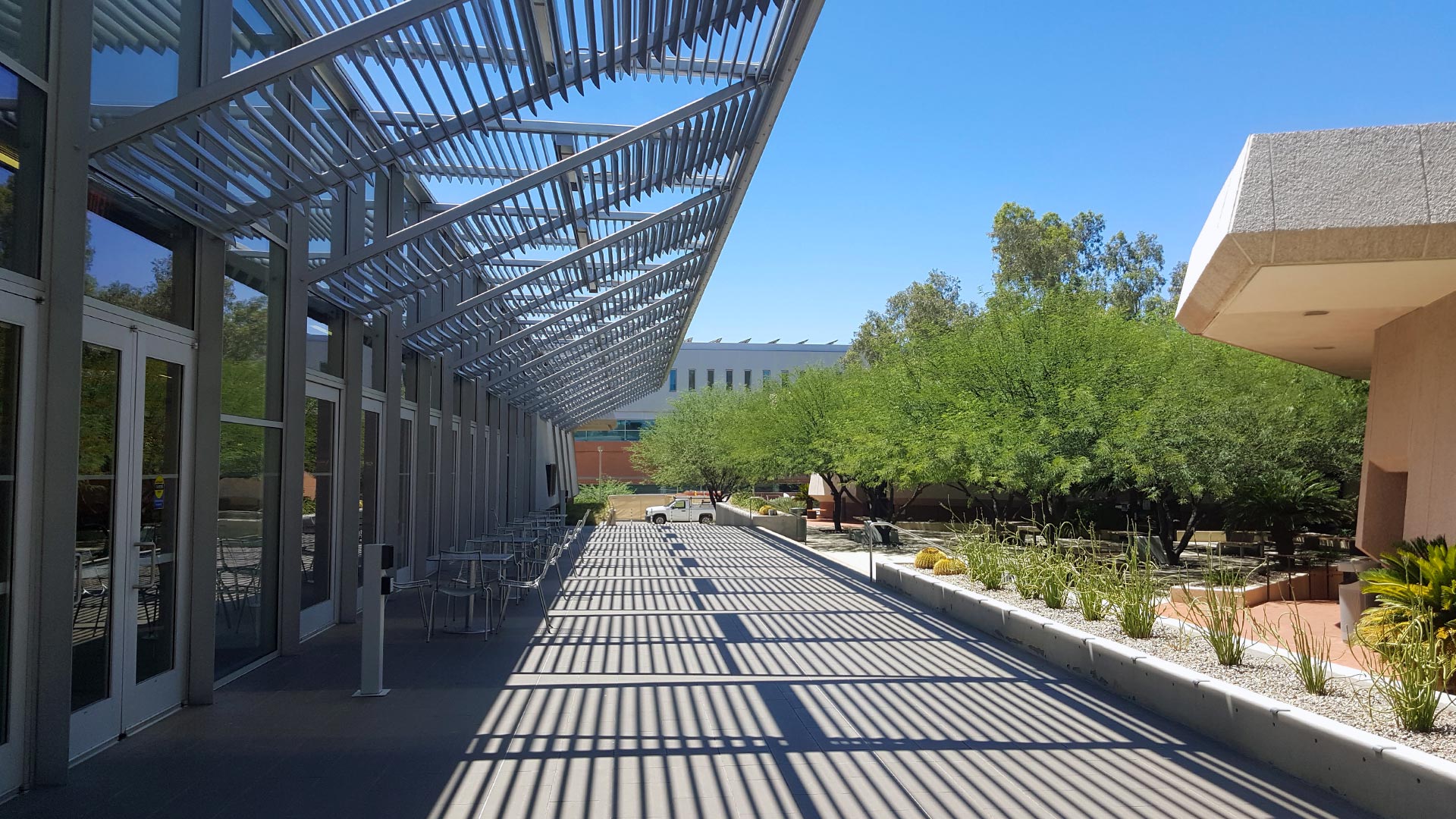 Outside of the James E. Rogers College of Law at the University of Arizona.

AZPM Staff
An Indigenous law program at the University of Arizona received $3,191 on Giving Tuesday to fund scholarships for Native American UA law students.
The Indigenous Peoples Law and Policy Program hopes to fund $15,000 in scholarships this year for the Huerta Scholarship Program, and it has $11,175 as of Dec. 4.
Robert Williams is a Regents Professor in the James E. Rogers College of Law, and the faculty co-chair for the Indigenous Peoples Law and Policy Program. He said Native Americans students are the most under-represented group in law schools — at less than 1% of students.
He said the funds raised for the the Huerta scholarships will help students with moving expenses and to successfully transition into law school.
"Many of our native students come with families," said Williams. "I always say that the traditional native law student is the non-traditional non-native law student, in that they're not coming right from college. There's just a lot of needs just in getting landed in Tucson."
Williams said students are selected based on need and usually receive between $1,500 to $2,500. He said in 2019 they received a little over $12,000 for the program and provided scholarships to 10 students.
The university's Native American law student association is the largest of the top 50 law schools in the country, Williams said.
"We recruit a really good competitive class. We look for students who have those tribal backgrounds, come from a tribal community, have worked in a tribal community," said Williams. "Here at the University of Arizona College of Law — we're a small law school, but we have the largest percentage of native students of any law school in the country. It's 9%."
The scholarship was established in 2014 and is named after Judge Laurence Huerta — a member of the Pascua Yaqui Tribe. Huerta was the first Native American to graduate from the university's law program in 1953.