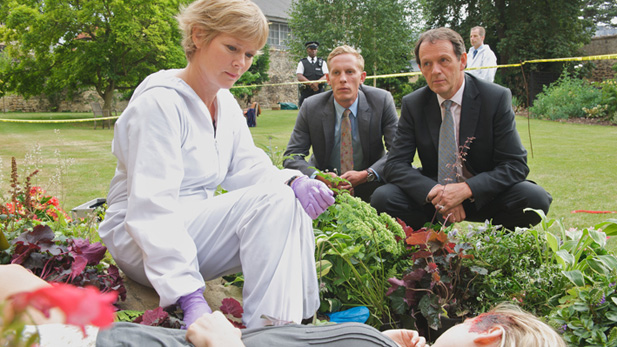 Clare Holman as Dr. Laura Hobson, Kevin Whately as DI Lewis and Laurence Fox as DS James Hathaway (PHOTO: PBS)
When a student is found dead during a clinical drug trial, the motives of an enigmatic professor are questioned. When a second death occurs, Lewis and Hathaway begin to suspect foul play, which the duo must uncover before another death occurs.
Thursday at 9 p.m. on PBS-HD.