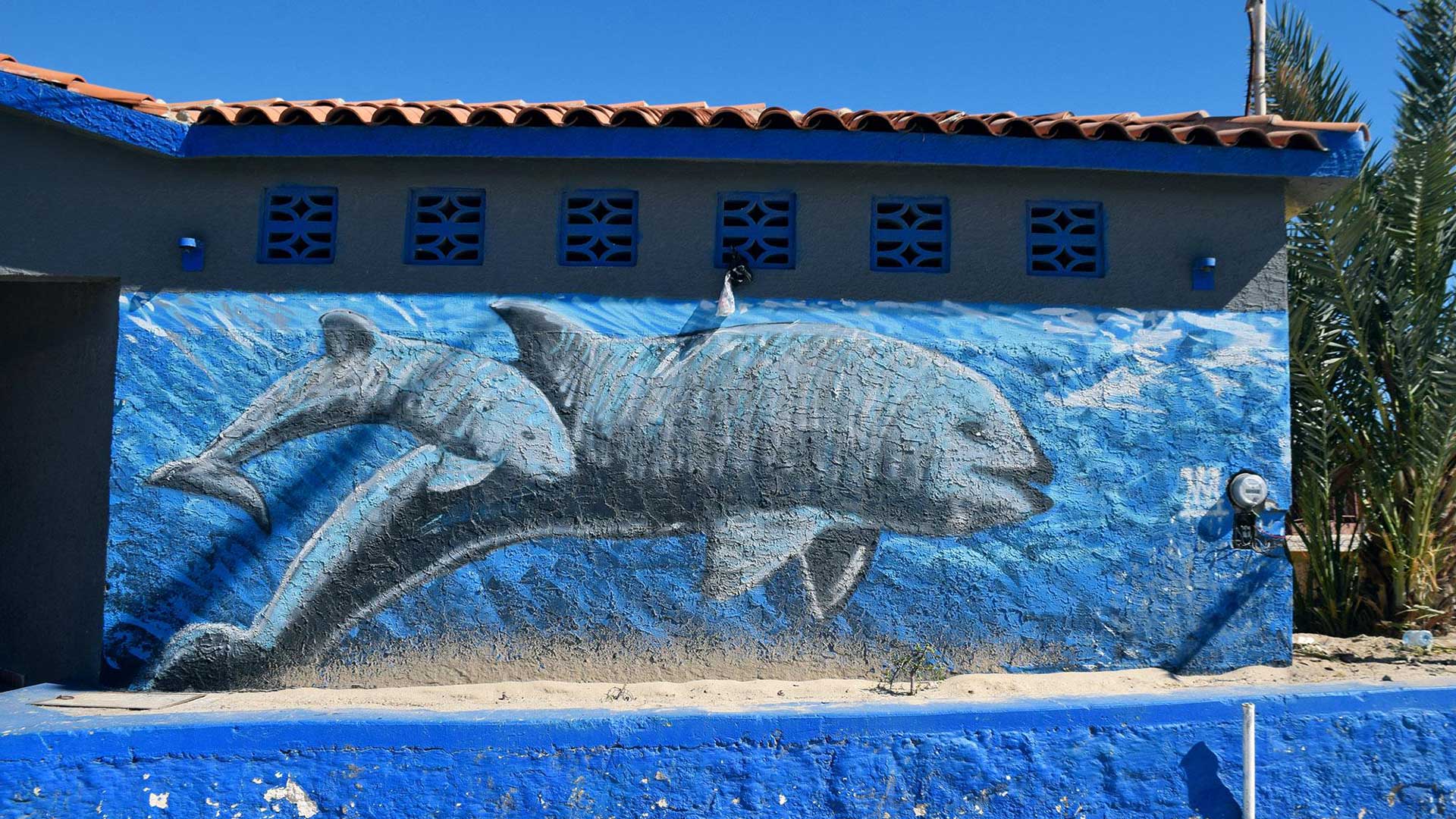 A mural of a vaquita mother and calf near the boardwalk in San Felipe, Baja California.
Kendal Blust/Fronteras Desk
Mexico's Ministry of the Interior (SEGOB) is now responsible for coordinating efforts among the many agencies working to protect the nearly extinct vaquita marina porpoise, according to Environmental Secretary Victor Toledo.
With only an estimated 10 left, the vaquita is the world's smallest and most endangered marine mammal.
But Mexico has not been able to curb illegal fishing that threatens the small porpoise, and some conservationists are not satisfied with the government's latest efforts.
"It's been a year since this administration took office, and they're still deciding who should be responsible for (protecting the vaquita marina) and how they should do it," said Alejando Olivera, Mexico's representative for the Center for Biological Diversity. "And in the meantime, the danger continues for the vaquita and illegal fishing is increasing."
He said the government hasn't responded to the concerns of environmentalists or legal fishermen, who have been trying to come to a deal that protects their livelihoods as well as the little porpoise.
"And right now it's more urgent than ever," he said. "The vaquita is in the worst situation in terms of the number that are left, and it's just when we've seen an increase in illegal fishing like never before."
Olivera said he hopes the centralized coordination of government action will help. But there's no time to waste.

Fronteras Desk
is a
KJZZ
project covering important stories in an expanse stretching from Northern Arizona deep into northwestern Mexico.