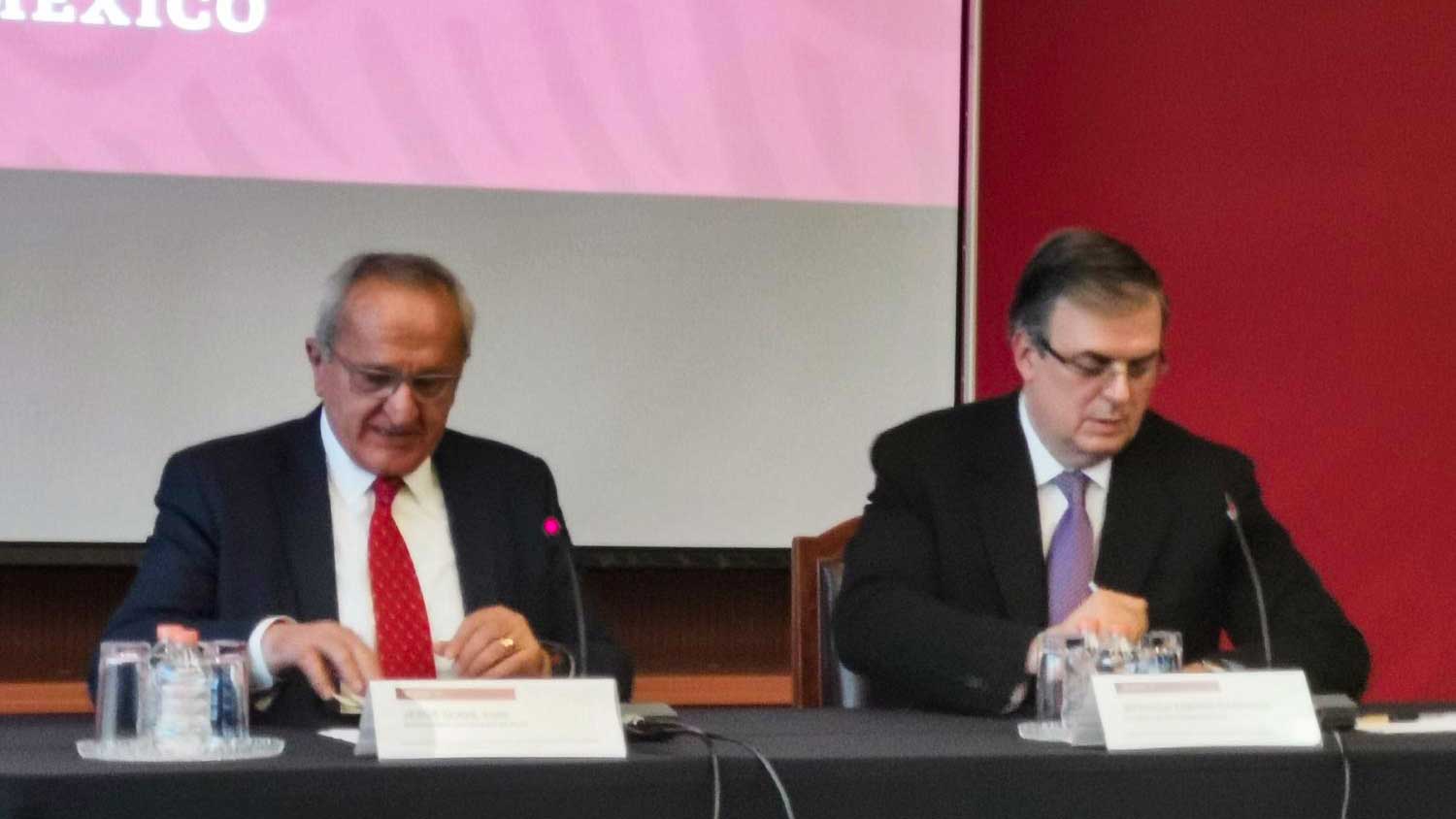 VIEW LARGER Mexican Foreign Affairs Undersecretary Jesús Seade, left, and Secretary Marcelo Ebrard in Mexico City.

Rodrigo Cervantes/Fronteras Desk
MEXICO CITY — Mexico is asking its consulates in Canada and the U.S. to help strengthen protections for Mexican workers before the U.S.-Mexico-Canada Trade Agreement (USMCA) takes effect.
The Mexican government has instructed its 55 consulates in the U.S. and Canada to partner with migrant rights nonprofits and strengthen legal operations to protect workers.
This may be a reaction to labor inspections demanded of Mexico by the U.S. Congress before signing the USMCA, according to Erik Lee, executive director of the North American Research Partnership, an independent trade think tank.
"This is a loud but measured response from the government of Mexico to terms dictated to it by Nancy Pelosi," Lee said.

Lee said Mexico already has a large network of consulates attending to labor issues but probably not enough budget to fulfill expectations.
"It's not clear to me how different situation this is from what we have right now, as Mexico has the largest consular network of any country," Lee said. "You have people doing this already now in a constrained budgetary environment".
Mexico will also create a hotline where its nationals may report any work-related abuses.

Fronteras Desk
is a
KJZZ
project covering important stories in an expanse stretching from Northern Arizona deep into northwestern Mexico.