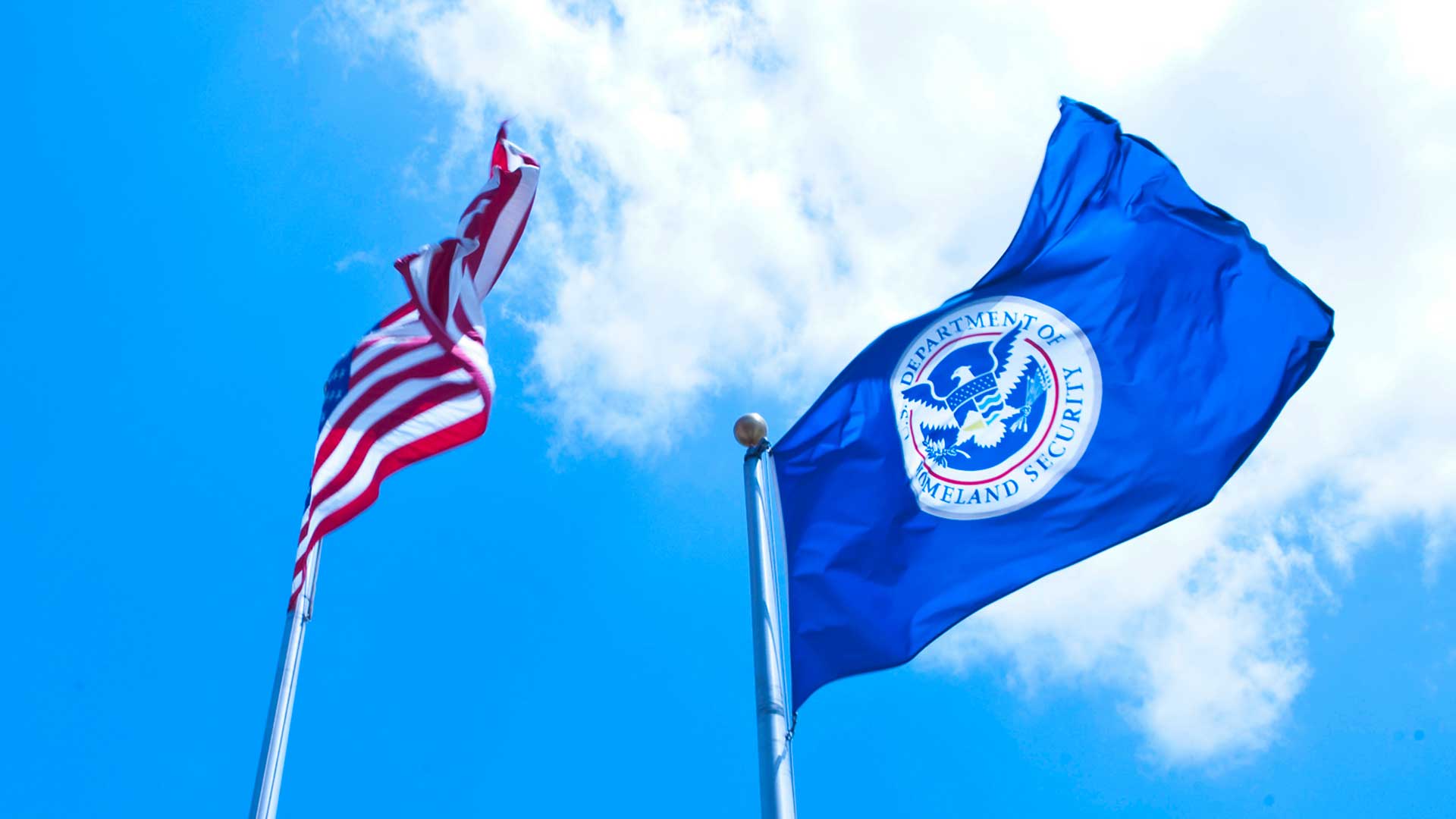 The American flag and a flag bearing the seal of the Department of Homeland Security.
Barry Bahler/DHS
The Government Accountability Office says low morale has gotten better in recent years in the massive Department of Homeland Security, but a nonprofit found worker satisfaction fell in 2019 in sub-agencies that deal with immigration.
Arizona was home to 773 full-time staff of Customs and Border Protection (CBP), Immigration and Customs Enforcement (ICE), and Immigration and Citizenship Services (CIS) at the end of 2018, according to the Partnership for Public Service.
"Employee morale is not about happy employees. It's actually about the performance of the agency," said Max Stier, president and CEO.
The Partnership's analysis called "Best Places to Work in the Federal Government" found that happiness fell last year among workers in CBP, ICE and CIS. All of those sub-agencies saw turnover at the top.
"The most important driver of the employee morale is leadership," Stier said.
Stier testified to Congress that CIS should be celebrated because, despite a small drop in worker satisfaction last year, it is still much improved since 2005.

Pinpointing success, and finding a ways to replicate it, helps government get better, Stier said.