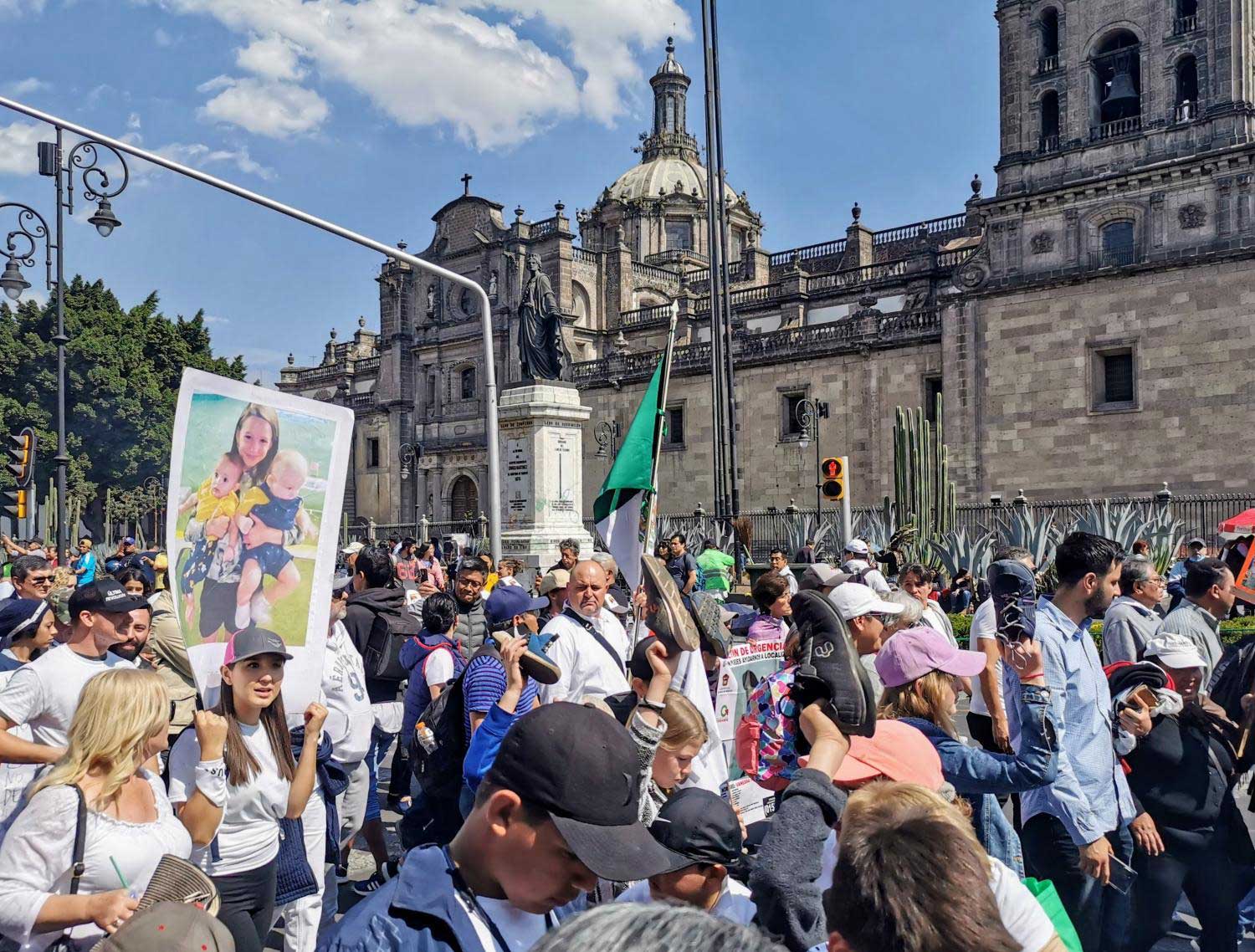 Led by the LeBaron family, hundreds gathered in Mexico City's downtown to protest against violence on Jan. 26, 2020.
Rodrigo Cervantes/Fronteras Desk
MEXICO CITY - Hundreds of people rallied on Sunday in Mexico City demanding peace and justice to the victims of organized crime. Among them were the relatives of the women and children murdered in November in Sonora, Mexico, allegedly by traffickers.
Members from the LeBarón family rallied with a shoe off. They were honoring the girl who ran away from the attack with a missing shoe.
The Mexican president had disdained the protest, calling it a "show." Kenley LeBarón disagrees.
"I'm sorry that's a show to him. To us, every person here, in this march, has a loved one that's been lost, that's been kidnapped, that's been killed, that's been raped," LeBarón said.
At some point, a group of sympathizers of the president verbally attacked the protesters and the attending press, calling them "traitors."
The president currently faces criticism as official data shows 2019 as Mexico's most murderous year.
A committee from the rally delivered a letter with requests to Mexico's presidential office.

Fronteras Desk
is a
KJZZ
project covering important stories in an expanse stretching from Northern Arizona deep into northwestern Mexico.