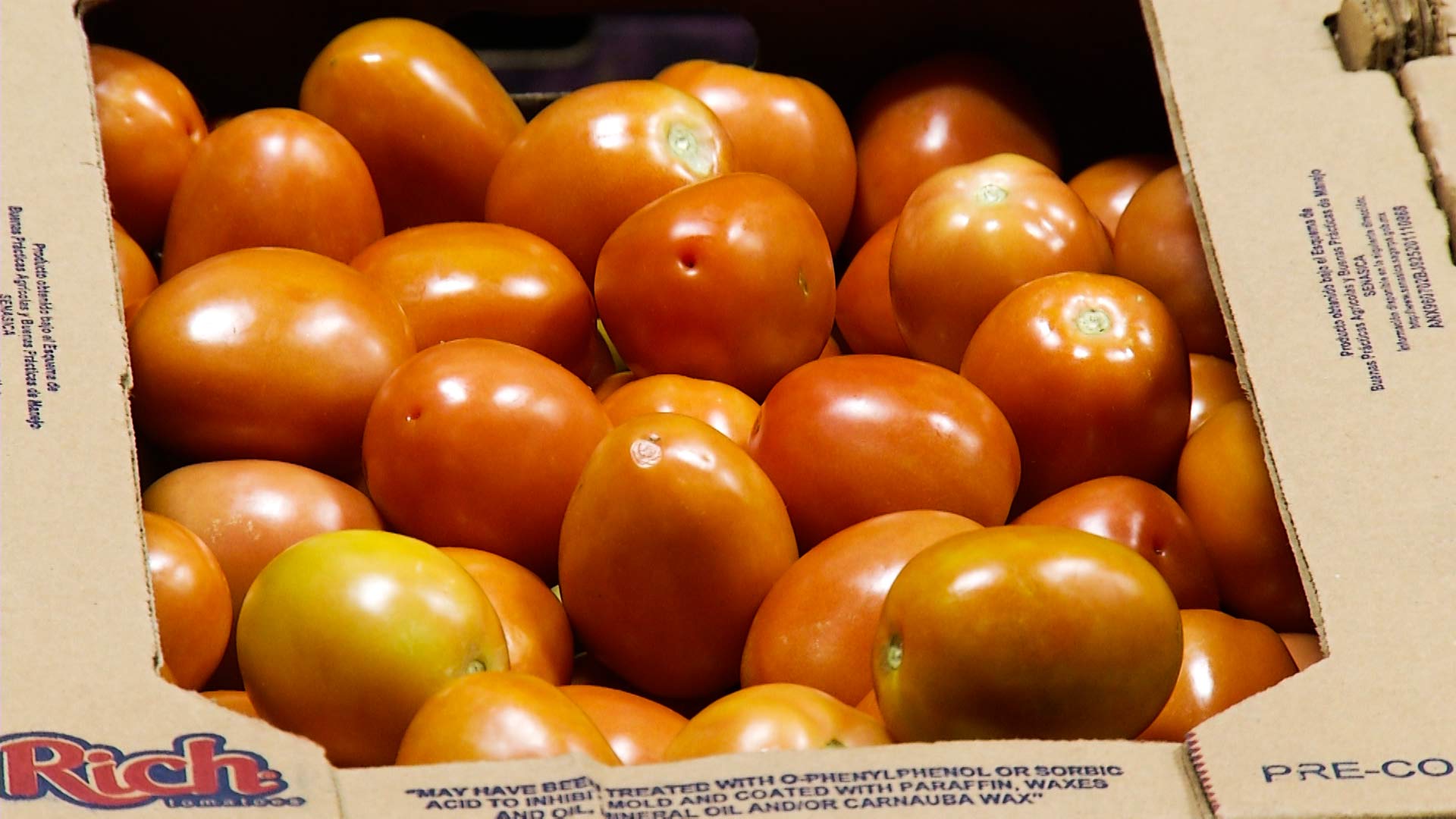 Tomatoes on their way north across the U.S.-Mexico border.
AZPM
Much heavier inspections of imported Mexican tomatoes begin in about two months.
And in Nogales, Arizona's massive produce import business has 60 days to prepare for those inspections, according to a Tuesday publication in the Federal Register. They're one of the elements of the new tomato suspension agreement, which sets floor prices for Mexican imports among other things.
Lance Jungmeyer, of the Nogales-based Fresh Produce Association of the Americas, says annual costs of $50 million in labor and inspection fees borderwide, as well as costs to expand facilities to accommodate inspections, are expected. There also will be longer border waits, which could impact supply and prices.
"At the end of the day, those tomatoes have a little less shelf life," he said.
Prior to the new agreement, Jungmeyer says less than 10% of imports were subject to inspection. Come April, nearly all will be.
Tomatoes are one of the most important Mexican agricultural commodities imported through Nogales, and account for roughly a third of the nearly $2 billion worth of northbound vegetables that crossed there, according to federal trade data.

Fronteras Desk
is a
KJZZ
project covering important stories in an expanse stretching from Northern Arizona deep into northwestern Mexico.