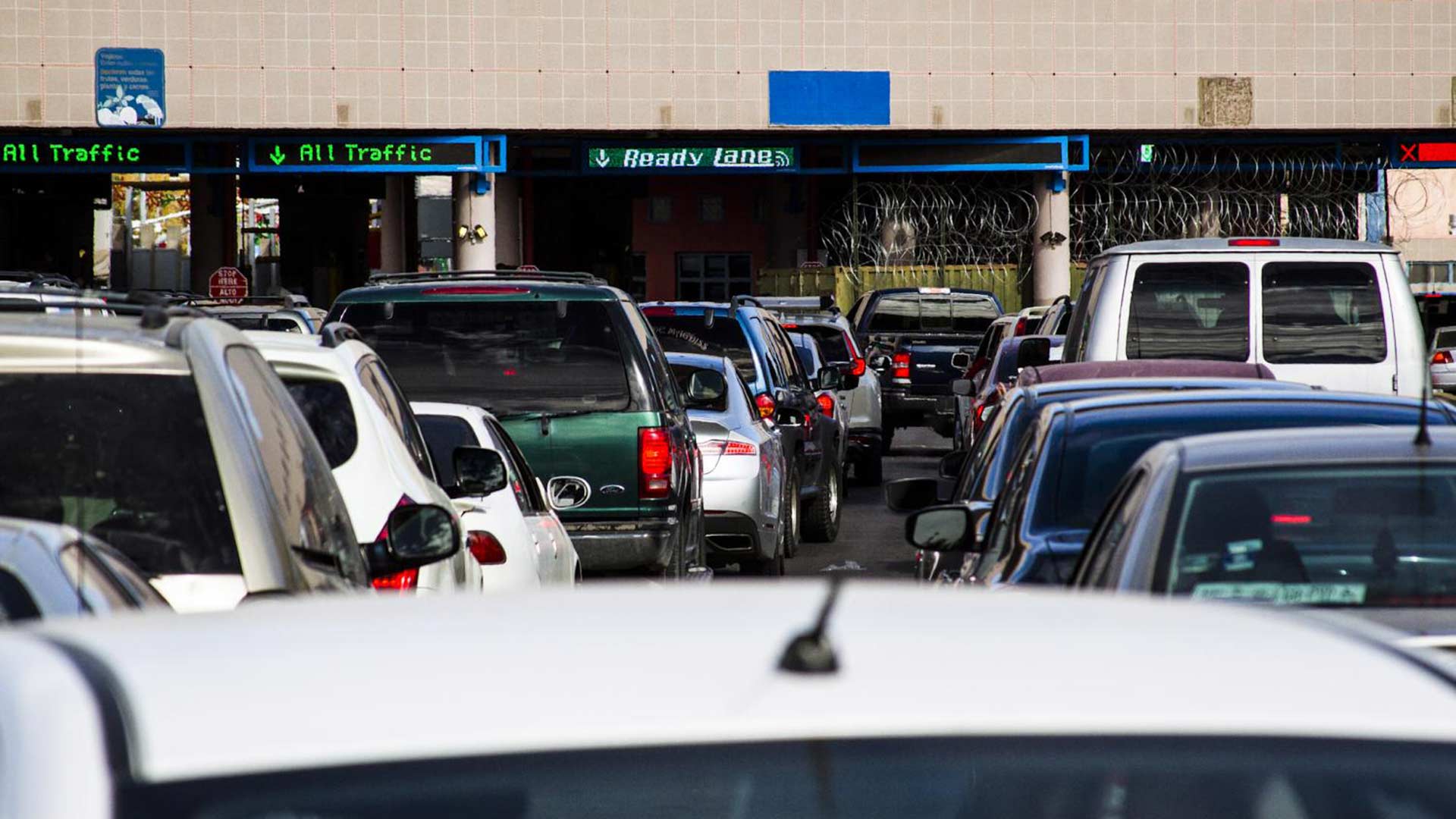 Motorists wait to cross at the Dennis DeConcini Port of Entry in Nogales, Sonora, in February 2019.
Murphy Woodhouse/Fronteras Desk
The number of personal vehicles crossing into Arizona from Mexico fell last year, marking the second year of declines.
In 2019, 16.3 million people crossed through Arizona's six border ports in cars, a drop of more than 8%, or nearly one-and-a-half million passengers from the previous year, according to federal data analyzed by KJZZ. Many of those crossing are Mexicans heading to work or shop in Arizona, where they spend millions of dollars daily.
To handle asylum processing, the Department of Homeland Security tapped Customs and Border Protection Arizona port staff early last year to help.
"A lot of our officers ended up having to go to different ports of entries," said Jaime Chamberlain, president of the board of the port authority in Nogales, Arizona's most important border crossing.
That staffing shortage added to wait times, as did the federal government's decision to shut down several Nogales port lanes in late 2019 in response to the tactics of some asylum seekers.
Chamberlain said the staffing and lane closure issues have improved, and predicted better crossing figures for 2020.
While car crossings were down significantly, pedestrian crossings on the Arizona border dropped much more modestly — less than 2%. Truck crossings rose over 5%, most of which occurred in Nogales, where they have been steadily increasing for years.

Fronteras Desk
is a
KJZZ
project covering important stories in an expanse stretching from Northern Arizona deep into northwestern Mexico.