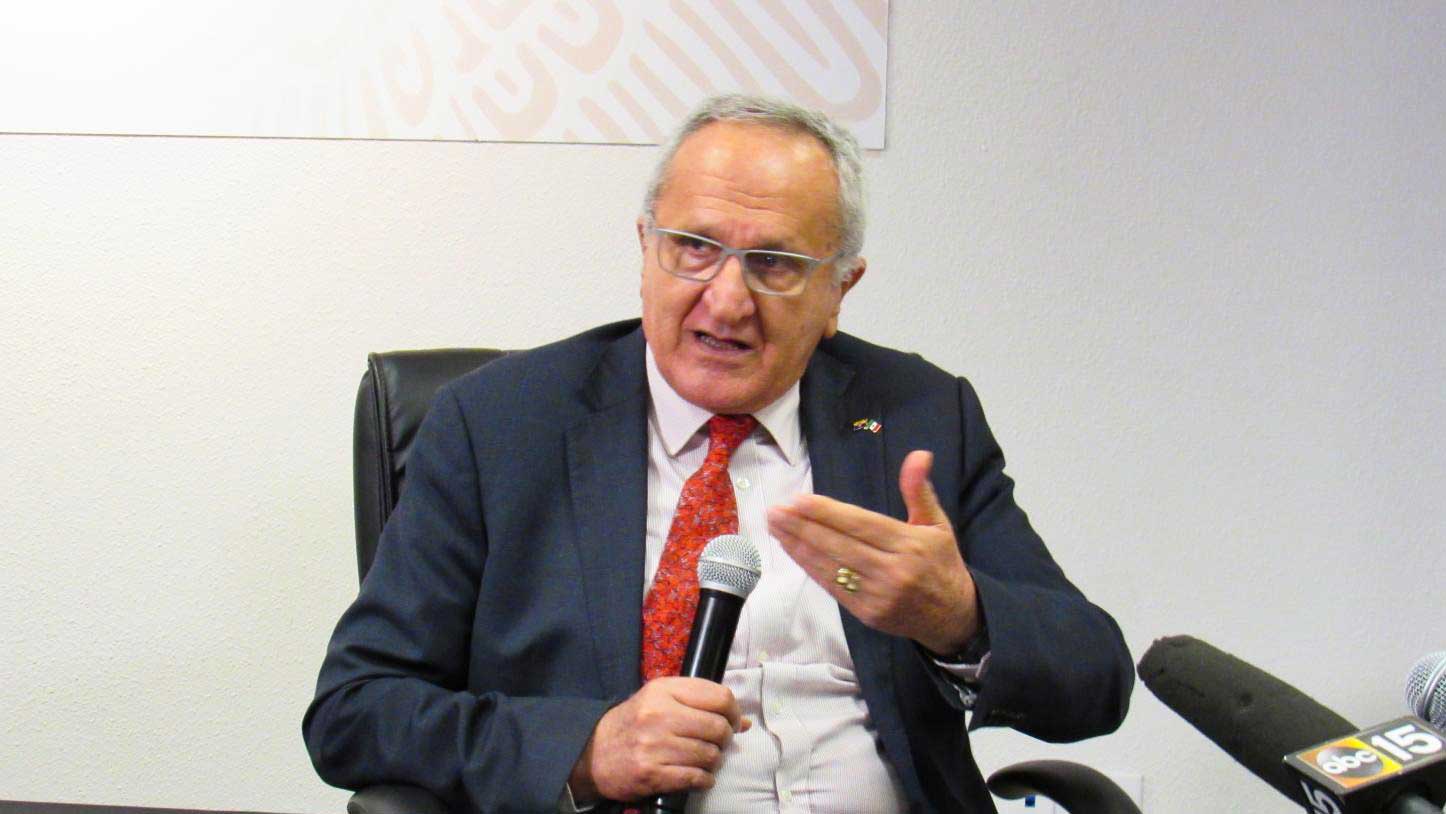 VIEW LARGER Jesus Seade, Mexico's undersecretary for North America.

Matthew Casey/Fronteras Desk
The Mexican undersecretary for North America was in Arizona this week to meet with the governor and state lawmakers.
A 2011 law blocked state officials and local governments from accepting consular identification cards, which the Mexican government created to identify its nationals regardless of immigration status.
At a news conference Friday, Undersecretary Jesus Seade said it doesn't make sense for Arizona to continue the ban, given its close friendship with Mexico.
"It is good for society to know who people are. And it is good for people to be able to show who they are," he said.
Seade said his aim was not to pressure state officials or act as a negotiator. The goal was to move the discussion forward in a cordial way.
Two bills have been introduced at the state Legislature that would make consular IDs acceptable.
One says the IDs would only be allowed if the foreign government that issues them uses fingerprints and retina scans. The bill is scheduled for a committee hearing next week.

Fronteras Desk
is a
KJZZ
project covering important stories in an expanse stretching from Northern Arizona deep into northwestern Mexico.