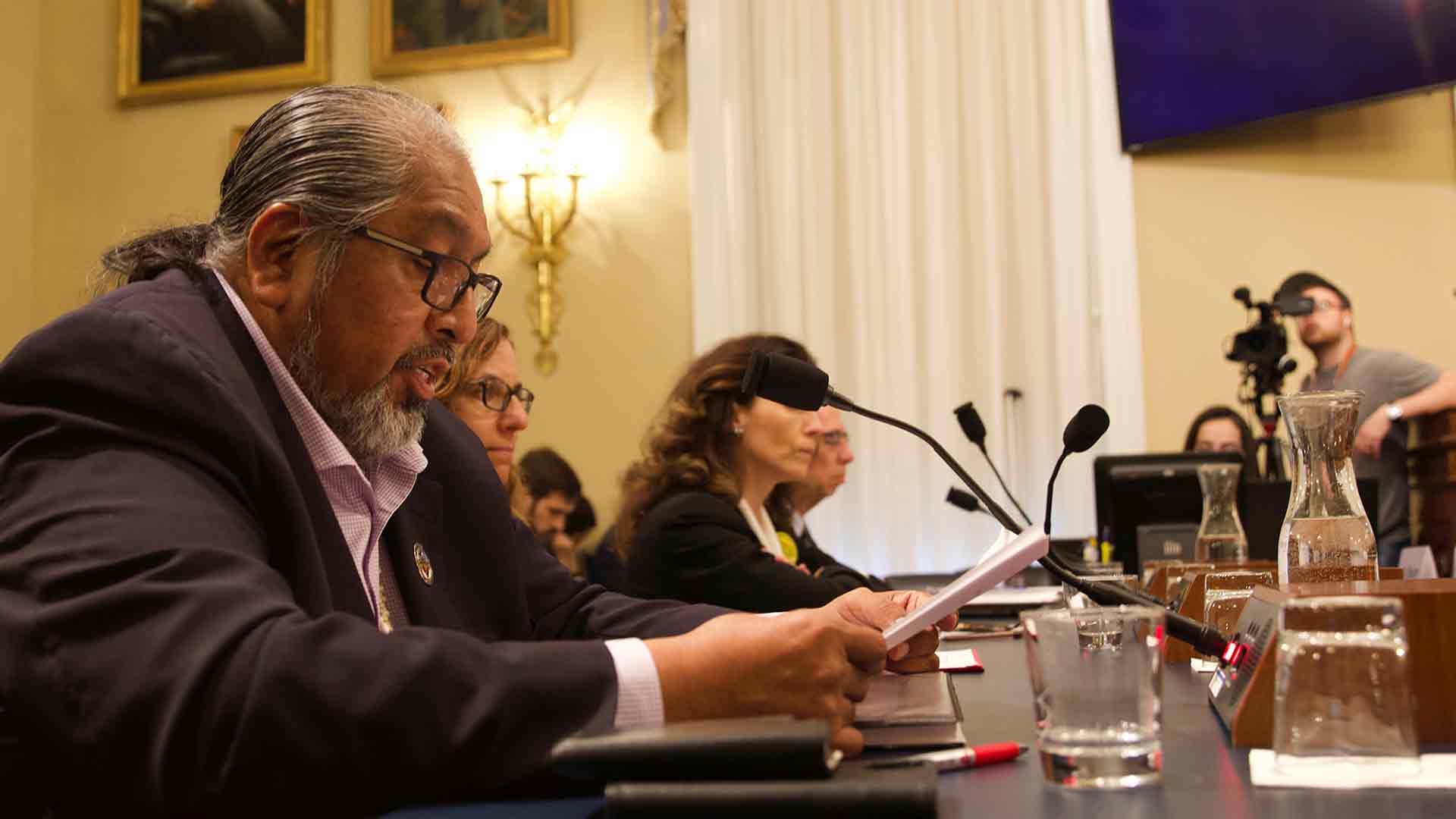 Tohono O'odham Chairman Ned Norris Jr. told a House subcommittee Wednesday, Feb. 26 the construction of a border wall on sacred sites was akin to building a wall in Arlington National Cemetery.
Jessica Myers/Cronkite News
A congressional subcommittee met Wednesday to review complaints that border wall construction is destroying cultural sites that are sacred to Native Americans.

The Subcommittee for Indigenous Peoples of the United States scheduled the hearing into destruction along the border before agencies building the wall announced a demonstration blast at the construction site on the same day. The apparent coincidence did not go unnoticed. The panel's chairman, Arizona Democrat Ruben Gallego, said agency officials turned down a request to appear at the hearing and scheduled the media event instead.

Tohono O'odham Nation Chairman Ned Norris said sacred sites were being desecrated. "For us this is no different from DHS building a 30-foot wall along Arlington Cemetery or to the grounds of the National Cathedral," Norris said.
While no one from the administration showed up for the hearing, Republican Arizona Congressman Paul Gosar defended the wall project, saying it was important to protect the nation, including Native Americans, from the effects of cross-border crime.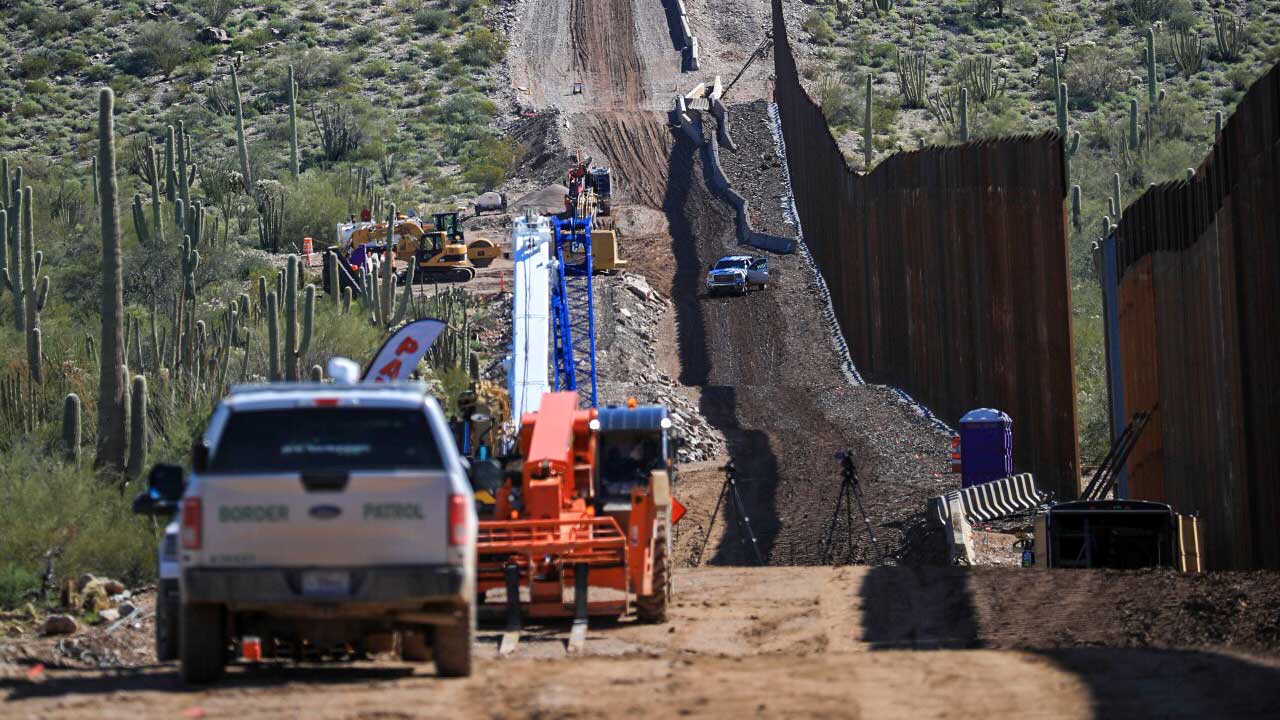 VIEW LARGER Image from a Feb. 13 tweet by Tucson Sector Chief Patrol Agent Roy Villareal, described in the tweet as showing border wall construction near Organ Pipe National Monument.