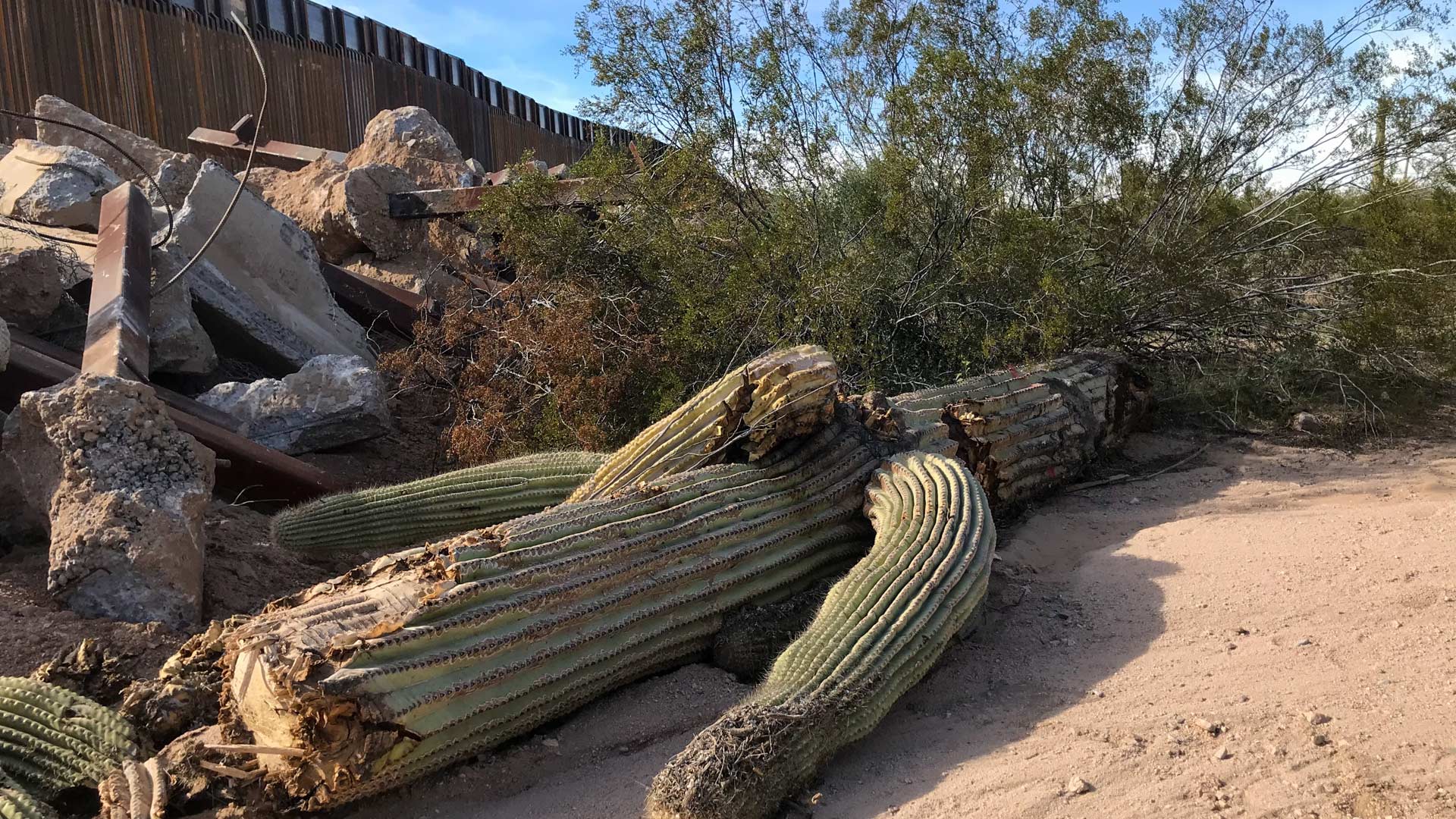 A toppled saguaro in Organ Pipe Cactus National Monument on Dec. 21, 2019.
Jake Steinberg/AZPM
Four amicus briefs have been filed by local governments, archaeologists, community organizers and biodiversity advocates in support of a petition challenging the waiving of laws for border wall construction.
The Center for Biological Diversity, the Animal Legal Defense Fund, Defenders of Wildlife and the Southwest Environmental Center in January asked the Supreme Court to examine the rulings that have allowed the Trump administration to waive dozens of federal laws protecting natural resources, wildlife and cultural resources in order to expedite construction of new steel bollard fencing along the U.S.-Mexico border.
The petition challenges the constitutionality of those waivers made under the Illegal Immigration Reform and Immigrant Responsibility Act of 1996.
In a joint brief, the city of Tucson, Pima County and the city of Las Cruces, New Mexico, wrote they have "expended years of effort and millions of local taxpayer dollars to carefully manage their water, wildlife, and other natural resources in a way that balances development with ecological sustainability in the fragile arid Southwest." By using these border waivers, the brief continues, "With the stroke of a pen, the secretary can upend those efforts and wreak havoc on the local landscape. Indeed, such havoc has already occurred," citing millions of dollars of flood damage along the border wall caused by the Department of Homeland Security's failure to incorporate local expert knowledge.
The local governments faulted DHS for not consulting with them before issuing the waivers.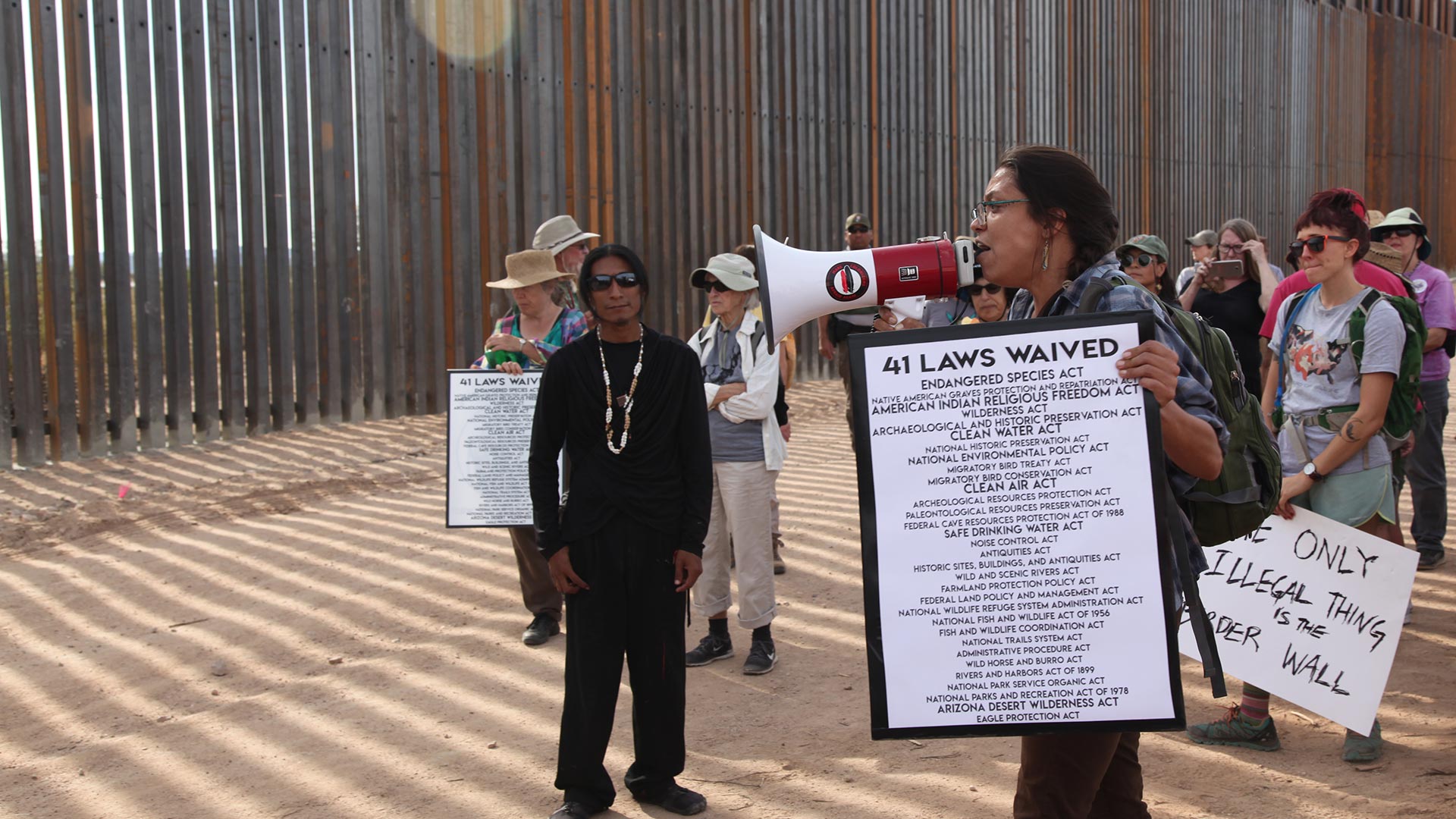 Nellie Jo David speaking to the crowd at the protest against the U.S. - Mexico border wall in Organ Pipe Cactus National Monument, Saturday, November 9, 2019.
Emma Gibson/AZPM
In another brief, a group of established Arizona archaeologists argued the areas affected by the waivers "contain a wealth of irreplaceable archaeological resources," and construction is already having "devastating consequences" for such resources.
The government waived its right to respond unless required by the court.
Conservation groups have several other active lawsuits challenging border wall construction.