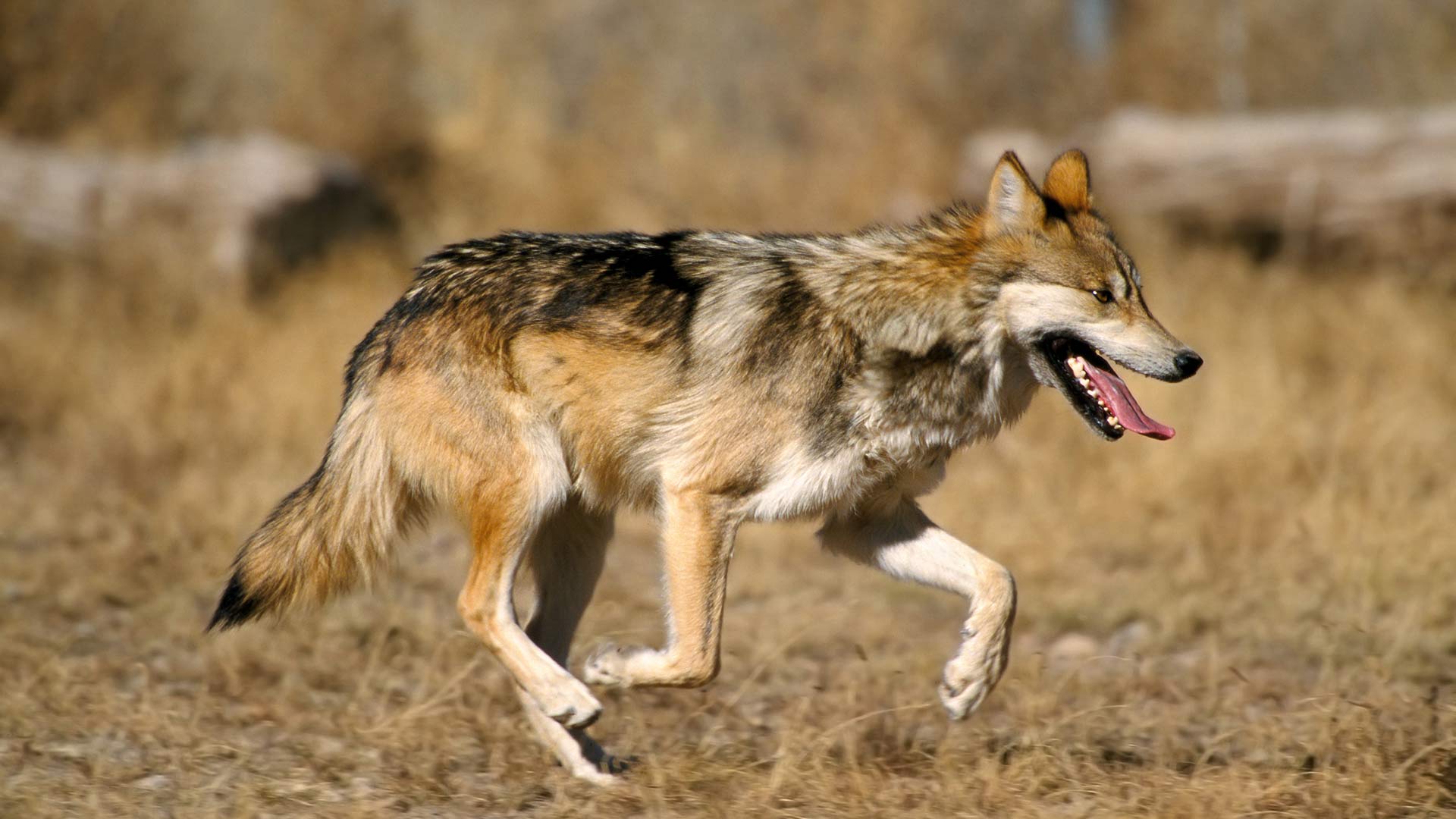 A Mexican wolf.
Jim Clark, U.S. Fish and Wildlife Service
The population of endangered Mexican wolves in the wild is still increasing at an encouraging rate, according to recent findings by an interagency task force.
The Mexican subspecies of the gray wolf was nearly eliminated in the wild by 1970.
Today, conservation and fostering have brought wild populations to at least 163: 76 in Arizona and 87 in New Mexico.
That's 24% more than last year, compared to an average 15% growth annually.
Deaths fell by 33%.
At least 90 pups were born in 2019, and at least 52 survived to the end of the year.
The counts were conducted from November through January by the Mexican Wolf Interagency Field Team, a group of federal, state, tribal and international partners.