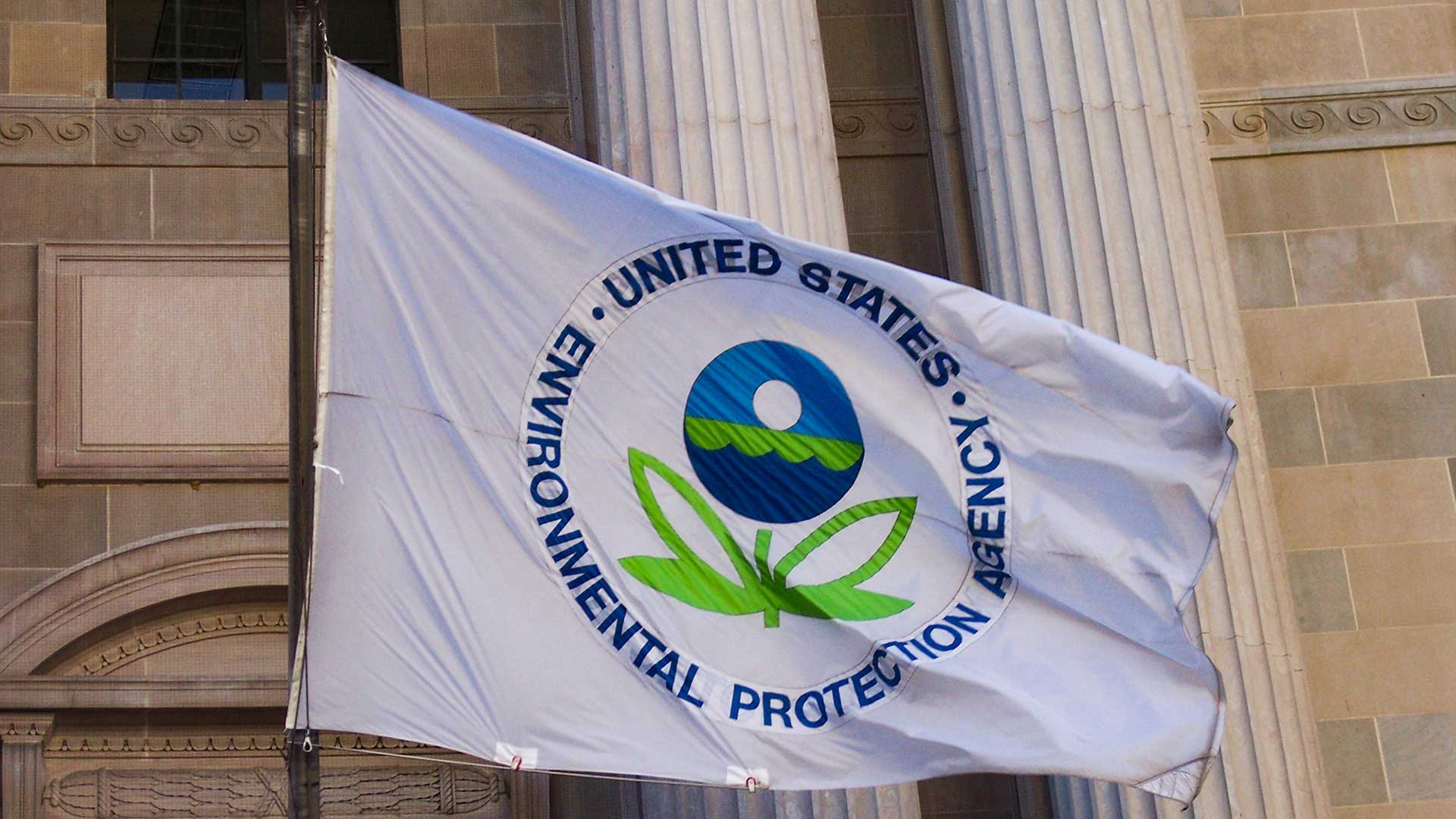 The Environmental Protection Agency lashed out against critics of its decision to ease enforcement of some reporting requirements during the COVID-19 pandemic, saying the policy had been distorted by opponents. But environmental groups were not convinced, saying it creates a "catch me if you can" situation for polluters.
Paul A. Fagan/Creative Commons
PHOENIX – The Environmental Protection Agency this week defended its plans to waive some environmental compliance requirements in the face of the coronavirus, insisting the temporary policy is "not a license to pollute."
Environmentalists were not convinced, repeating charges that the "pretty outrageous" policy, first announced last week, creates a "catch me if you can" situation for polluters.
"If industry takes advantage of this enforcement break, then it's the waterways and airsheds that species need to survive that will suffer," said Hannah Connor, a senior attorney with the Center for Biological Diversity, in an email Tuesday.
The EPA lashed out at critics Monday, saying in a press release that the policy had been misrepresented by "reckless propaganda" by critics who were cited in news accounts and it wanted to set the record straight.
Under the temporary policy, which was retroactive to March 13, EPA said it will not penalize industries that fail to meet pollution monitoring and reporting requirements if the businesses can show the noncompliance was due to coronavirus-related staffing shortages.
It says industries are expected to keep meeting standards and stay within pollution limits, even if they don't live up to reporting requirements. It also said that testing and treatment of drinking water supplies would still be enforced.
The EPA said in its statement that it has been "inundated" with questions from state regulators and businesses on how they are supposed to proceed at a time when states are issuing travel bans and stay-home orders. The changes in policy "necessary to avoid tying up EPA staff time with questions about routine monitoring and reporting requirements."
But critics said it's the wrong message at the wrong time.
"The last thing we need is air pollution compromising the air we breathe in the midst of a pandemic," said John Rumpler, a senior attorney with Environment America.
He said it is hard for him to believe the agency's latest statement that a case-by-case strategy is too "time consuming."
Rumpler was one of 22 environmental advocates who signed a letter to the EPA on Thursday, the day the policy was announced. Connor, another co-signer, said she feels the agency is "happy to take a break" from enforcing laws that keep air and water safe.
"We are really worried that creating such a catch-me-if-you-can situation will lead to increased air and water pollution, which will necessarily harm species that rely on those resources," Connor said in an email.
Sandy Bahr, director of the Sierra Club's Grand Canyon chapter, called relaxed enforcement "totally unnecessary." Besides threatening public health and safety, she said it will cost states more in the long run when they have to clean up contaminated sites.
Whether it is Arizona mining, which is "always at the top of the list for the toxic release inventory," or smaller operations, Bahr said giving industries a "free for all" is a real concern.
"This idea that they aren't going to do enforcement of permits is pretty outrageous, because that means that we all could potentially be exposed to more pollutants and those pollutants do contribute to health impacts," said Bahr, who said EPA is "using the pandemic as an excuse not to do enforcement."
That was echoed by Rep. Raul Grijalva, D-Tucson, who said in a tweet Friday that it is "shameful that the EPA is using #COVID-19 as an excuse to allow polluters more leeway to dirty our air and water."
But an EPA spokesperson insisted in an email Wednesday that the agency's enforcement authority and responsibility remain active.
"The policy is not a nationwide waiver of environmental rules," the email said. "We will continue to work with federal, state and tribal partners to ensure that facilities are meeting regulatory requirements, while taking appropriate steps to protect the health of our staff and the public."
Whatever the EPA's intent, Rumpler said it sends the message that the agency's "broad intention to be lenient rather than stringent when it comes to protecting our health from pollution." He said he is particularly concerned that the oil and gas industry and petrochemical refineries will see it as "an open invitation to pollute," putting communities at risk of breathing polluted air.
The EPA did not back down from the policy this week, and Rumpler said environmental groups will encourage lawmakers to "exercise their oversight authority" and demand enforcement of the Clean Air Act and the Clean Water Act. He also said states should step up if EPA decides it's not "going to be the environmental cop on the beat."
"Our state enforcement agencies and state attorneys general (need to) signal strongly and clearly and unequivocally to the public that this is not going to be open season for polluters," he said. "This is going to be a time when state agencies are going to vigorously safeguard public health."
---
For more stories from Cronkite News, visit cronkitenews.azpbs.org.