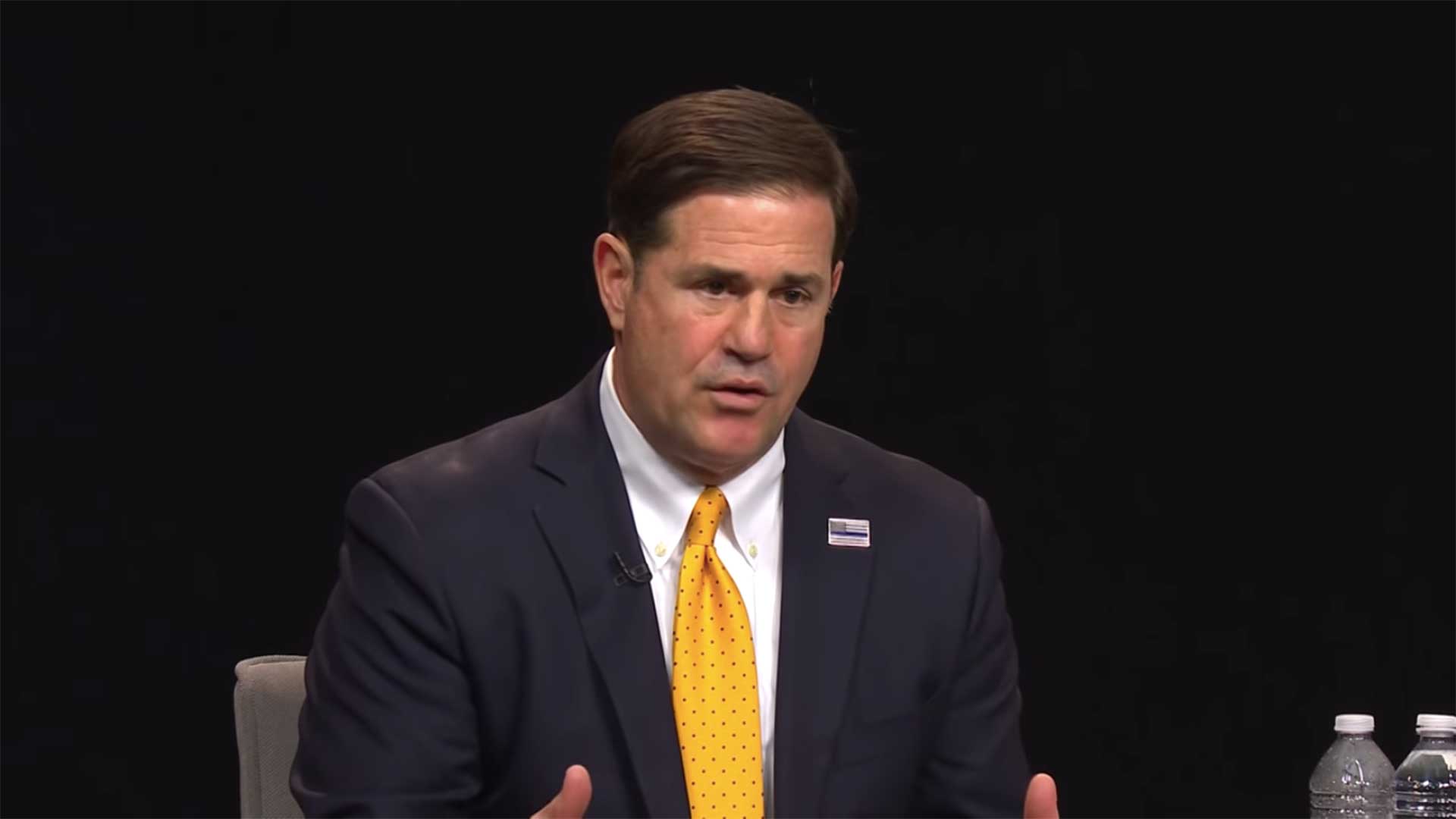 Arizona Gov. Doug Ducey at an April 2 town hall on the COVID-19 pandemic.
Cronkite News via YouTube
After facing criticism over his list of essential services that were allowed to stay open during the coronavirus pandemic, Governor Doug Ducey Friday told barber shops, nail salons and similar businesses to close by 5 pm tomorrow.

The clarification of Ducey's executive order from last month also lists tanning salons, tattoo parlors, spas and massage parlors as businesses now officially ordered to stay closed until the all-clear is given.
The governor's statement also closes any amenities at public parks that "do not allow for recommended physical distancing or proper hygiene." That includes things like basketball courts and splash pads.
Communal pools at parks, hotels and apartments are also ordered to close, but regular maintenance must continue.