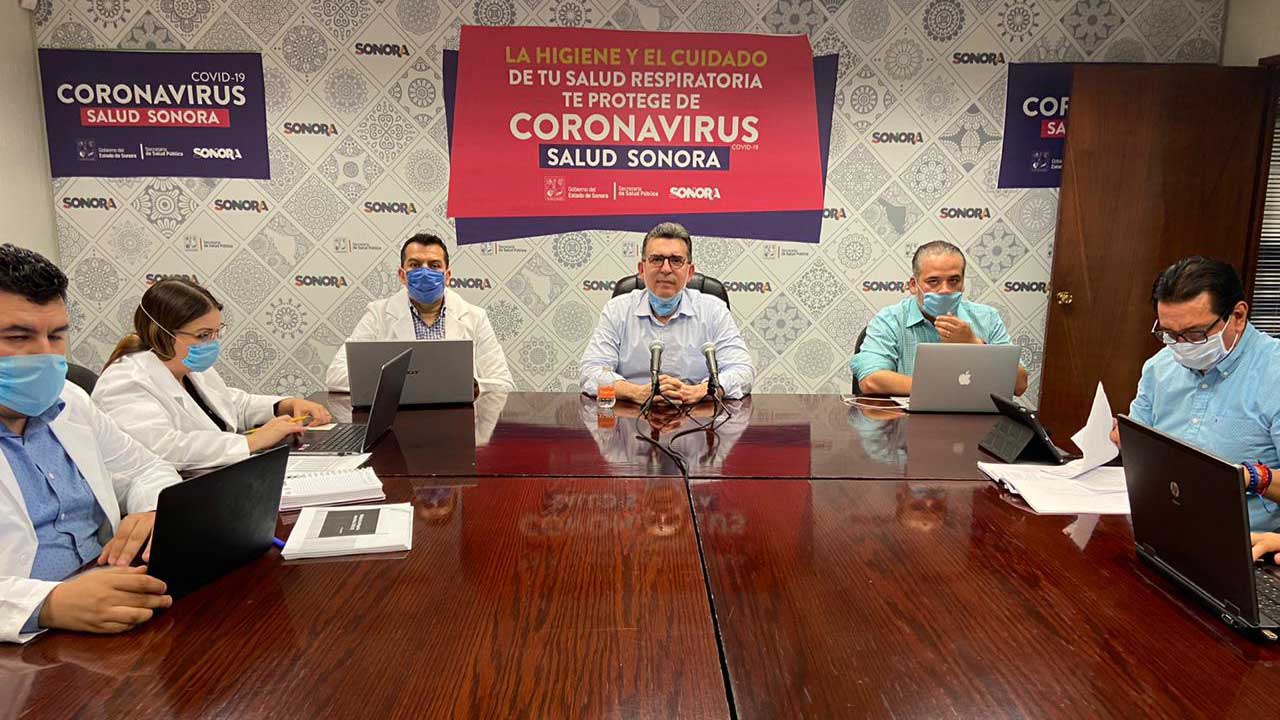 VIEW LARGER Sonoran Health Secretary Enrique Clausen, center.

Courtesy Sonoran Health Department
On Saturday, Sonoran health experts released an extensive list of new measures they want authorities to implement throughout the state, including restricting the sale of gasoline, closing parks and plazas, and prohibiting outdoor activities.
They also proposed sanctions on anyone in or entering the state that does not comply with quarantine measures.
Sonoran Health Secretary Enrique Clausen said the additional measures are necessary because of a lack of compliance with existing stay-at-home orders.
"I'm asking you, 'What is happening to us?'"he said during a press conference Saturday, after detailing concerns over people continuing to gather in markets and hold large parties.
He urged them not to use this time as a vacation, even during the usually festive Holy Week.
While the new measures are not yet being implemented, authorities have said they are cracking down on existing orders, including restricting unnecessary travel, enforcing beach closures and sanctioning non-essential businesses that are still open.
"Public health is the priority of the Sonoran government," state Labor Secretary Horacio Valenzuela said Saturday. "All non-essential business owners should close and allow their employees to stay at home."
Those who resist voluntary compliance could be fined, have their business indefinitely closed or even face arrest, he said, citing concern for the health of workers and the general public.

Fronteras Desk
is a
KJZZ
project covering important stories in an expanse stretching from Northern Arizona deep into northwestern Mexico.