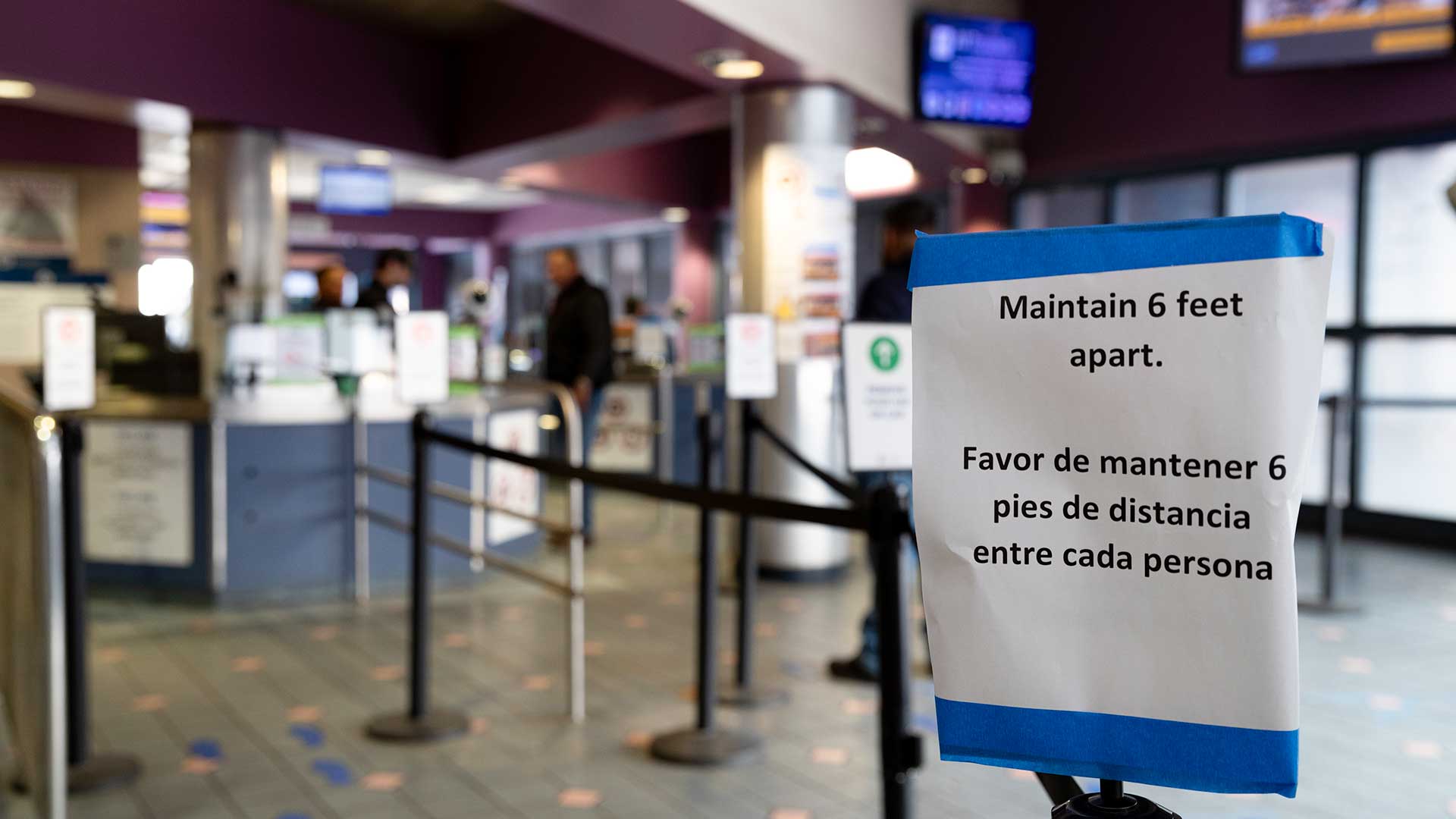 A sign at the DeConcini Crossing in Nogales, Arizona, March 31, 2020.
Jerry Glaser/CBP/Flickr
Customs and Border Protection, the parent agency of the Border Patrol, employs 60,000 people. On Monday, the agency gave some insight into how many of those employees have been infected by the coronavirus and are now suffering from COVID-19.
CBP's information is scarce; it's reporting that 160 employees are confirmed to have contracted COVID-19. That suggests they're not all agents or officers. The 160 include six employees in Arizona: three in Tucson and three more in Nogales. The agency's website says it has made personal protective equipment available to employees.
The agency has been less clear on what happens at the border. The agency has consistently declined to say whether agents are encountering people exhibiting COVID-19 symptoms. When the Trump administration sealed the southwestern border in late March, it invoked Section 265 of the U.S. Code's Title 42, a rule that allows the suspension of foreign imports to stop communicable disease. People from Mexico and the so-called Northern Triangle countries, Honduras, El Salvador and Guatemala are immediately processed and deported through the nearest port of entry back into Mexico.

Sarah Pierce with the Migration Policy Institute says since so many people are now simply turned back within minutes: "There's no need for Border Patrol to screen the migrants for any health issues."
But while migrants are quickly deported, others have to first be taken into custody in the U.S.
Last week, ProPublica reported the process doesn't include any medical screening. In a video posted to Twitter last weekend, the Tucson Sector chief Roy Villareal acknowledged that agents are only checking fingerprints and basic biographical information.

Fronteras Desk
is a
KJZZ
project covering important stories in an expanse stretching from Northern Arizona deep into northwestern Mexico.