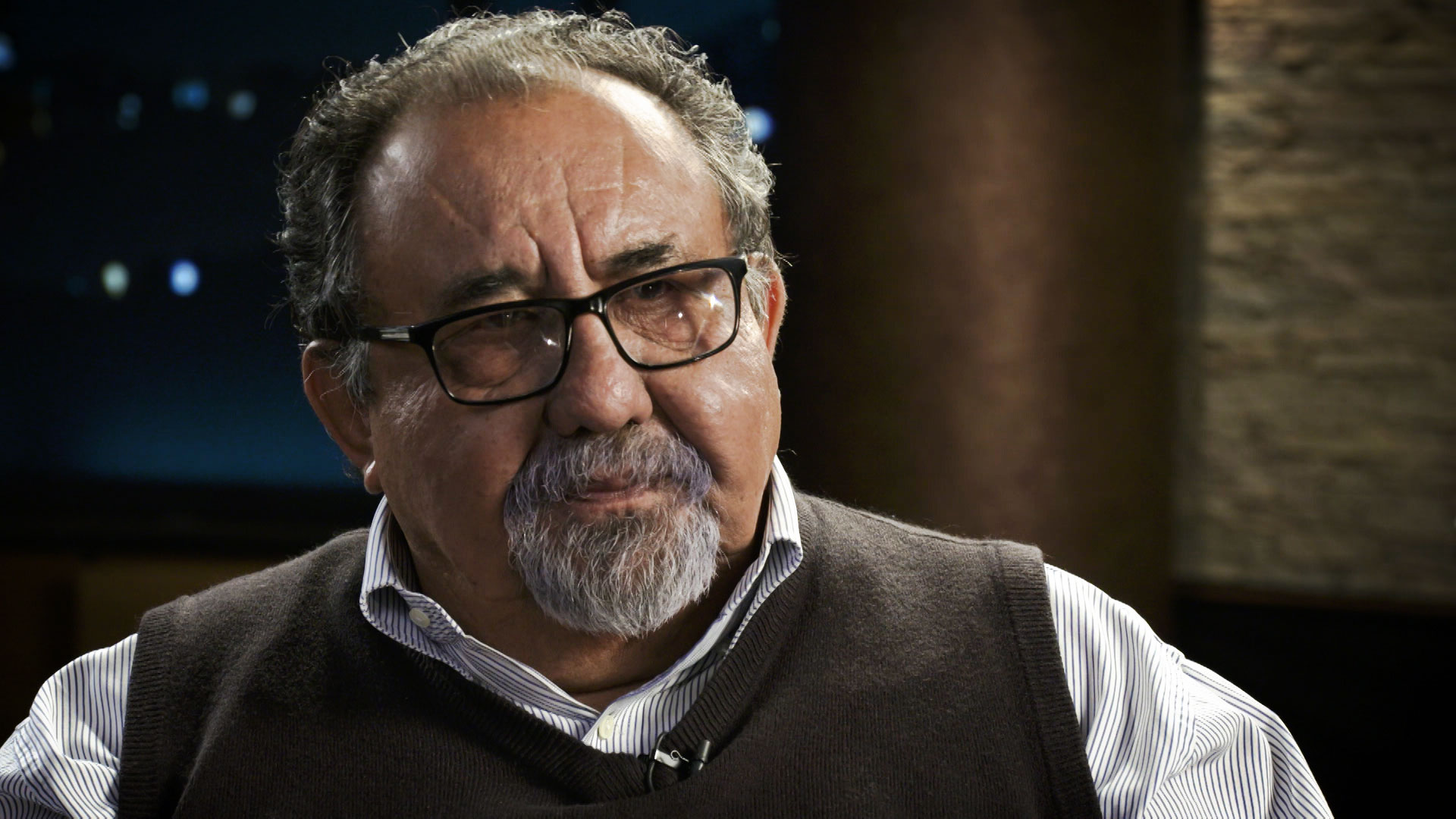 U.S. Rep. Raúl Grijalva sits for an interview at Arizona Public Media in November 2019.
Martín Rubio/AZPM Staff
President Trump signed a $2.2 trillion coronavirus relief package at the end of March. But immigrant families are not currently allowed access. Last week, Southern Arizona Congressman Raúl Grijalva introduced the Coronavirus Immigrant Family Protection Act with Democratic representatives in California. They say the legislation will address disparities. See a transcript below of a discussion with Grijalva.
---
Transcript
REZNICK: The federal stimulus package promises cash rebates, coronavirus testing and care and unemployment benefits for millions of Americans. But Representative Grijalva said it's leaving many others out of the equation.
GRIJALVA: Undocumented people, blended families and those without a social security card are completely left out of the support necessary both on the health front and number two the economic necessities. Our legislation brings in some equity into how we treat all residents of the United States.
REZNICK: The new bill calls for universal coronavirus testing and the opening of economic aid to all people, regardless of immigration status. Grijalva said that's not just about making sure the needs of those communities are addressed. Some 17 million people are in mixed immigration status families around the country. Many of those are in Arizona. He said the continued growth of the pandemic means those numbers can't be ignored.
GRIJALVA: First if you're talking about stopping the spread, that involves every single human being in this country and beyond. We're seeing it in other places, that the hardest hit communities are communities of color, that the hardest hit communities are poor communities. When we are failing to deal with millions of individuals, this virus does not discriminate. To be able to be tested, treated and cared for all the health side, that's in everybody's interest to be taken care of.
REZNICK: Some of these issues you're talking about have been around a long time in Arizona. Does this offer an opportunity to make some of them better?
GRIJALVA: Absolutely. The realization for everybody, citizens and permanent residents, the realization we're all in this together is pretty stark. The realization that government plays a role to help people is a reality. You don't hear all this anti-government rhetoric from the ring wing right now becayse everyone is depending on gov't to stabilize the ship and take care of people. I think going forward in Arizona, if you want to do something to benefit and protect the community, then that has to involve everyone. I think the question of parity and equal access will have a more receptive response than in the past.
REZNICK: Congress isn't in session currently to assess the bill. But Grijalva said it still serves as a template to push for equal access in the next federal stimulus bill to combat the pandemic.
GRIJALVA: Our template is a piece of legislation, we're forming that package to to rally and advocate as strongly as we can that these things need to be part of it.
REZNICK: Access to care for everyone carries another weight right now. To Grijalva, it's also to the benefit of public health at large.
GRIJALVA: I think it's very important that people realize these people are your neighbors. These are the folks cleaning operating rooms. These are the people picking your fruits and vegetables out in the field. And if you appreciate those things as essential, you should also appreciate the fact that they need help as well.
REZNICK: Grijalva said Congress is set to discuss a new stimulus package by the end of the month.