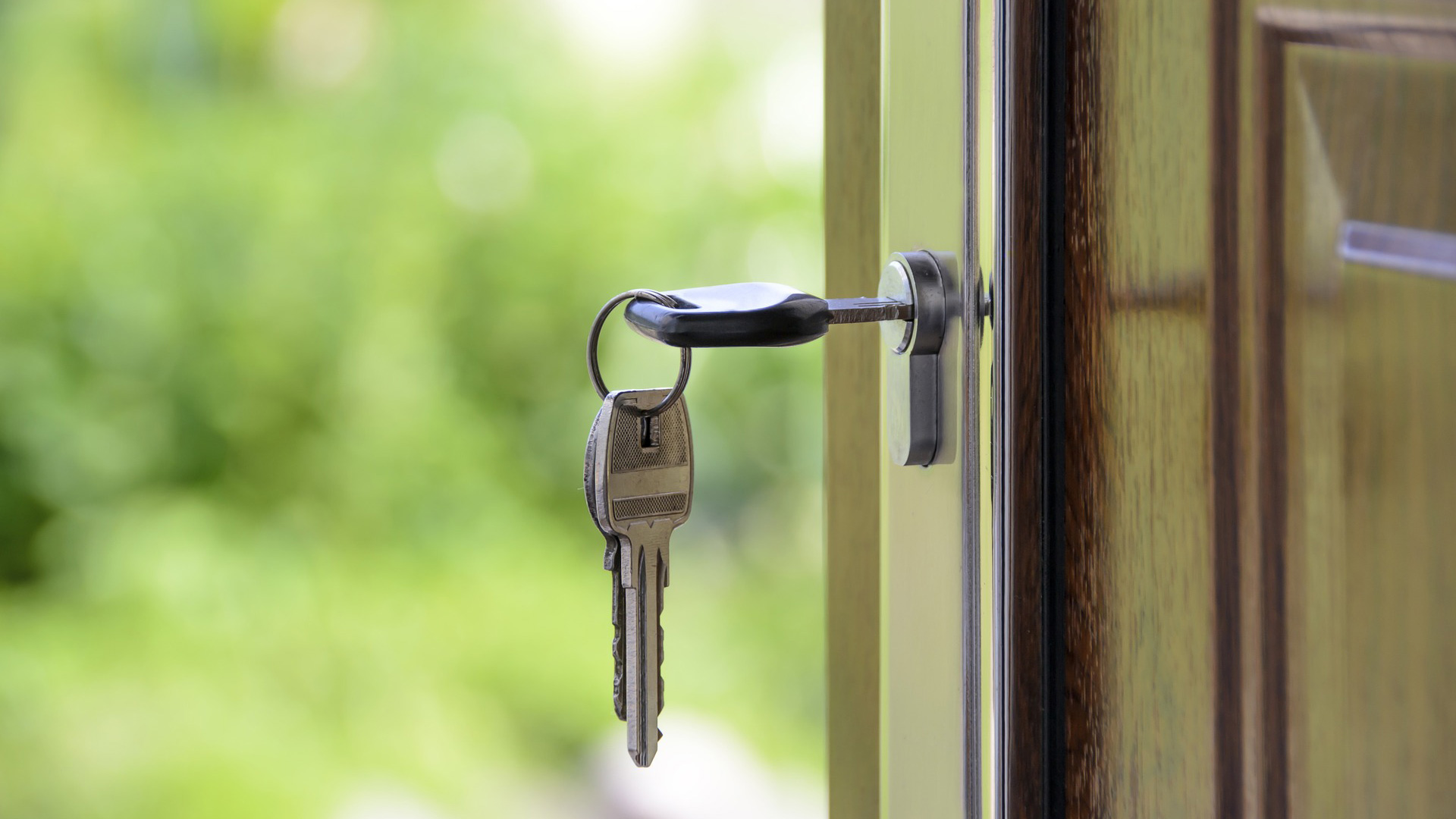 A key in a door lock.
The biggest monthly expense for most Arizonans is housing. With record unemployment, the state and federal governments have three main strategies aimed at helping people living paycheck to paycheck. But tenant advocates and landlords say the assistance only scratches the surface.
The cost of rent in Arizona was already one of the fastest-growing in the nation. Then the pandemic arrived. In the last three weeks, more than 250,000 Arizonans have filed for unemployment. Even with a federal stimulus check on the way, many renters are in a precarious spot.
One strategy is to ease pressure on those expecting rent checks. Under the $2 trillion CARES Act, landlords with tenants who can't make rent can get a break on their mortgage payments, provided they don't evict people.
But that only applies to loans backed by Freddie Mac or Fannie Mae.
That means it's only available to half of the members of the Arizona Multihousing Association, which represents landlords and apartment owners, according to CEO Courtney Gilstrap LeVinus.
"For roughly the other 50%, right now they're working with their banks and hoping for the best and hoping they can potentially delay principal or interest payments," she said.
It's up to individual lenders whether to give property owners a break on their payments.
The second strategy is to keep renters from ending up on the street. Gov. Doug Ducey has put a pause on evictions. But contrary to popular belief, the order is not a moratorium on evictions. A landlord could still begin proceedings and get a judgment. It just wouldn't be enforced until late July. The eviction delay only applies to people who can provide documentation that their loss of income is due to COVID-19.
Pima County has also stopped serving eviction notices until social distancing guidelines relax.
In most cases, renters still need to pay rent. That's where the third strategy comes in.
The state launched a $5 million rental assistance fund last week. The Rental Eviction Prevention Assistance Program is run by the Arizona Department of Housing. According to a department spokesperson, over 5,500 people have already applied. Applicants still need to put 30% of whatever income they have left toward rent and reapply each month.
But tenant advocates and landlords say there isn't enough money in the fund to meet the need, especially if the pandemic drags into summer.
The only people who can't get evicted at all are those living in federally subsidized housing. But nonprofit organizations that operate those housing units aren't immune from the economic impacts of the virus.
Compass Housing runs 250 affordable units in Tucson. CEO Maryann Beerling said most of their rent income has dried up as people have lost their jobs.
"For folks who are renting our units, we're going to take the hit financially. So we're really relying on donations to come in basically to help people pay their rent," she said.
She said Compass won't evict, but still has to pay utilities, property tax and other costs, but she's unsure how long it can keep subsidizing its tenants without rental income.
State officials recommend tenants and homeowners contact their landlords or lenders if they won't be able to make a payment. For those who own their home, Gov. Ducey has worked out a deal with the state's largest banks to suspend foreclosures for at least 60 days.