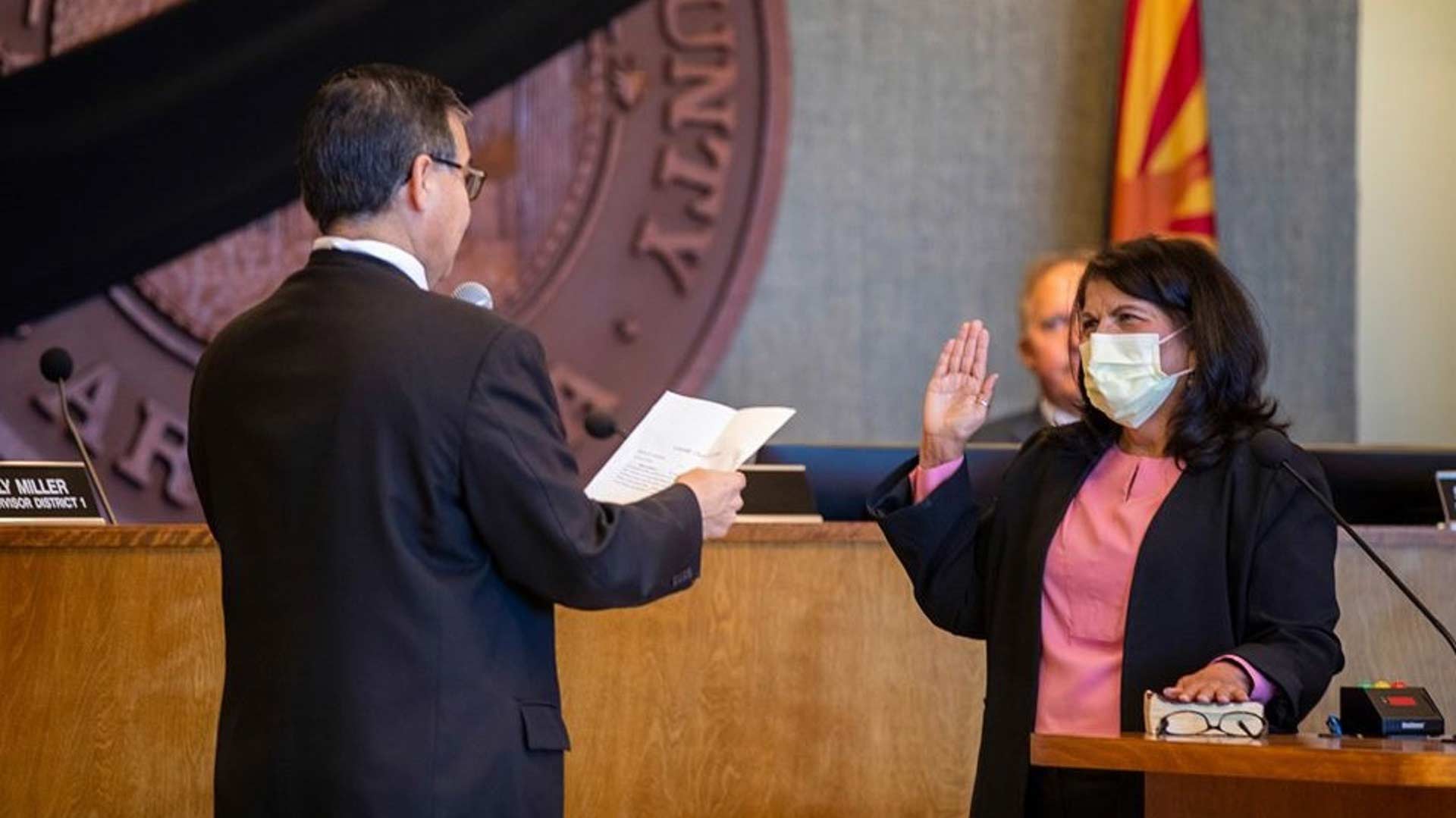 Pima County Supervisor Betty Villegas is sworn into office by Supervisors Chairman Ramon Valadez at the April 9, 2020 board meeting. Villegas was appointed to fill the District 5 seat vacated by the death of Supervisor Richard Elías.
Pima County/Facebook
Pima County Supervisors Tuesday appointed former county housing official Betty Villegas to fill the rest of Richard Elías' term in office. Elías, who represented District 5, died March 28.

Before the vote, the board held a brief memorial for its former chairman. Republican Ally Miller, who often clashed with the Democratic Elías, said despite their differences they respected each other. "He always made me laugh, and I really enjoyed the time that he was sitting to my right. We had a lot of fun. He had a wicked sense of humor, as everyone knows," Miller said.
Villegas will take over Elías' seat on the Board of Supervisors immediately, through the November election. She is not running for the post permanently. Several potential candidates have already announced campaigns for the seat.