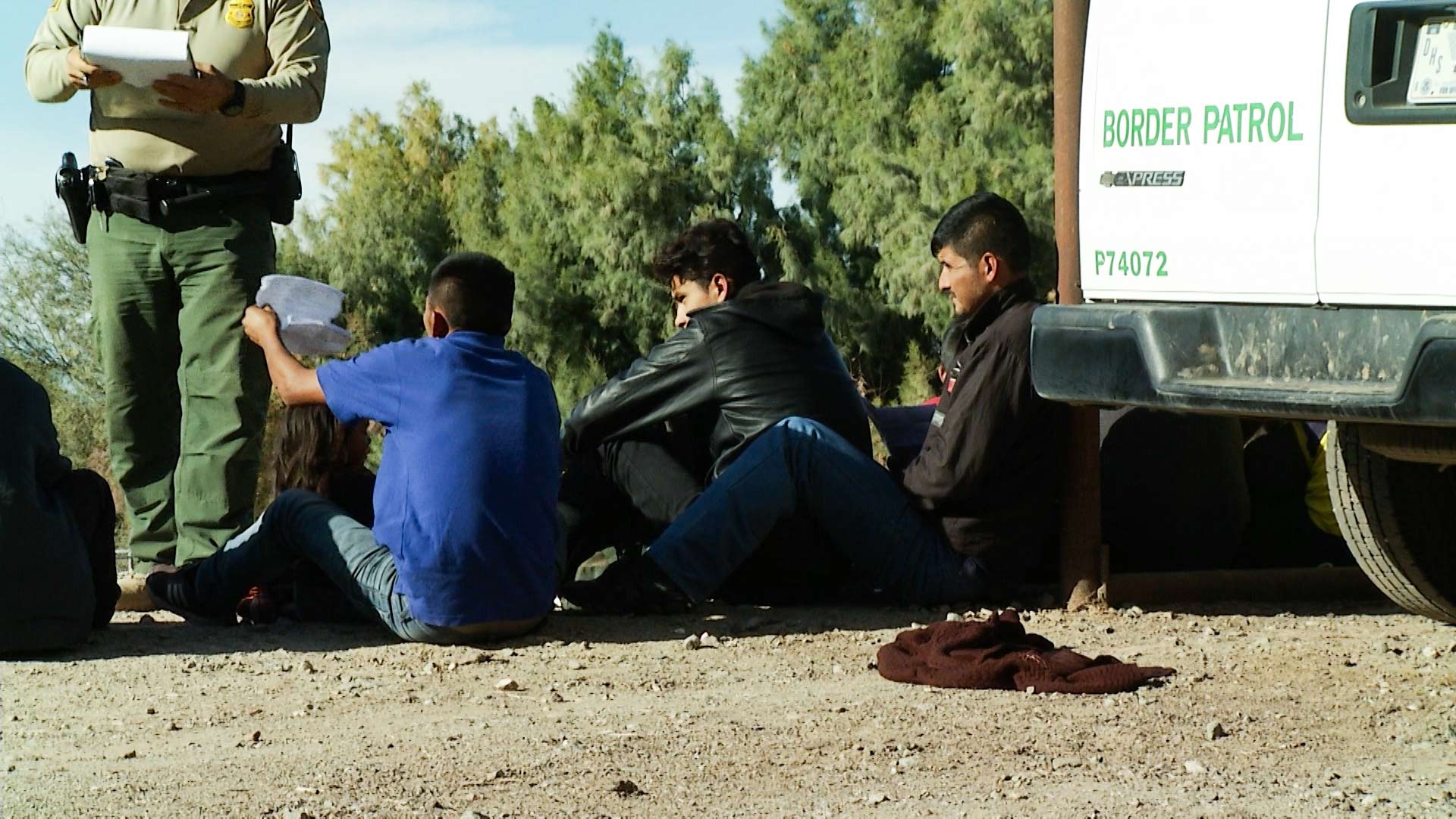 A group of men, women and children prepare their documents after approaching and surrendering to Border Patrol in the Yuma Sector, 2019.
AZPM
Migrants who seek asylum in the U.S. can be sent to Honduras under a new agreement between the two countries.
The agreement is the latest in the Trump administration's so-called Asylum Cooperation Agreements. They aim to reduce U.S. migration by sending asylum seekers hoping to claim asylum in the U.S. to a Central American country to make claims instead.
The Trump administration started sending to Guatemala migrants from Honduras, El Salvador and Mexico under a similar deal last year. Earlier this year, the administration said the new Honduras agreement could include include asylum seekers from Guatemala, El Salvador, Brazil and Nicaragua.
But it's unclear how it applies during the pandemic as Customs and Border Protection deports migrants in a matter of minutes under an emergency health protocol called Title 42. That protocol is in place until at least May 20.
The administration has said the agreements will cut down on dangerous journeys asylum seekers make to the U.S. Critics argue they defy international law and send migrants to countries ill equipped to care for them.