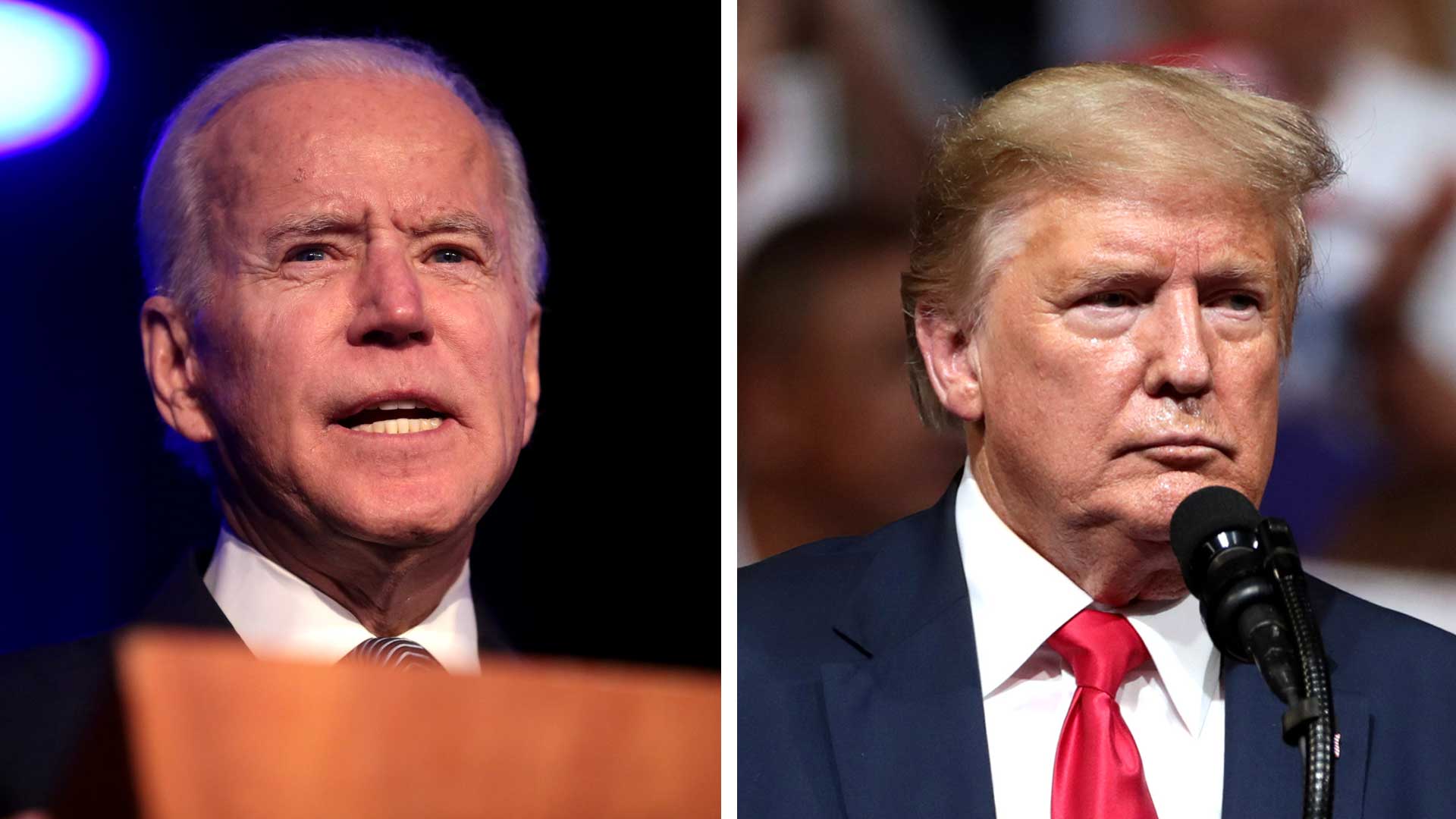 Former Vice President Joe Biden and President Donald Trump.
Gage Skidmore/Flickr
During the first three months of 2020, Donald Trump and Joe Biden collected a combined $1.3 million from Arizona residents. The amounts were split nearly evenly between the two men.
Campaign finance data reported to the Federal Election Commission for the first quarter of the year shows that Trump collected $684,519 in Arizona from about 6,500 donors. His average donation was $103.

The biggest spike in Trump's Arizona fundraising came on Feb. 14. That was the day his campaign announced a rally five days later in Phoenix. On that day he brought in $66,579.
The same information shows that Biden brought in $653,292 from about 6,900 Arizona donors during the first three months of the year. His average donation was $94.
Biden's biggest Arizona day was March 6, two days after winning nine states in the Super Tuesday presidential primary.
Trump's lowest days were in mid-March when the stock market began to crash. He had one day in negative numbers but that was due to campaign refunds. Those are standard practice for all campaigns when someone overpays the maximum amount, which is $5,600 this year.
The coronavirus pandemic did not really affect either candidate's fundraising, other than the Trump low when the stock market crashed.
"Certainly, some of the big names in our election season are going to rake in money no matter what," explained Republican strategist Barrett Marson.
The fundraising year in Arizona started out slowly for both presidential candidates, but as Biden gained momentum so did his cash collection. For Trump, the year has shown a steady upward trend.
Zoom in on maps for more detail