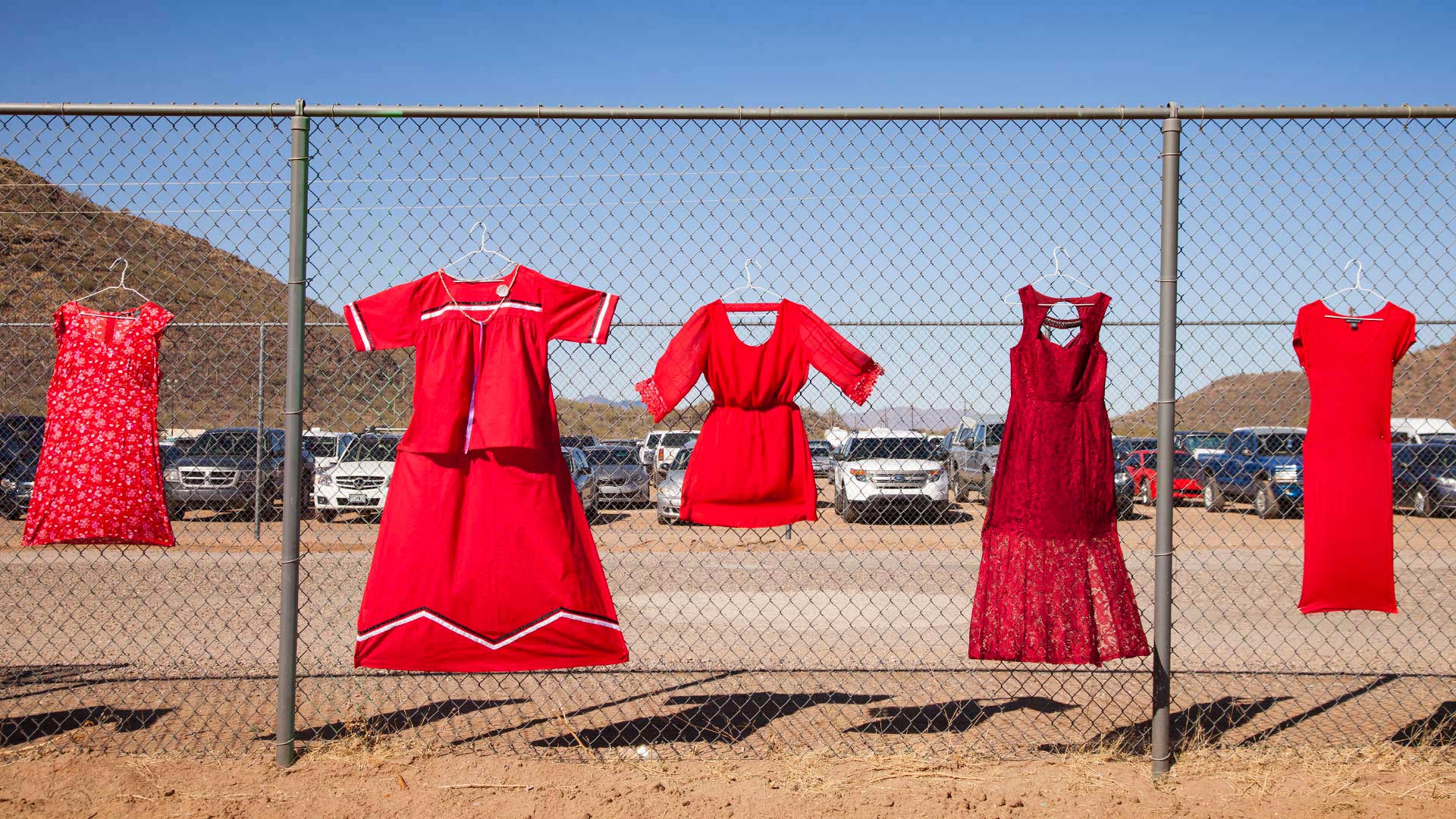 Red dresses representing missing and murdered Indigenous women, displayed at the Verna N. Enos Toka Field on the Tohono O'odham Nation, 2018.
AC Swedbergh/AZPM
The Presidential Task Force on Missing and Murdered American Indians and Alaska Natives scheduled a teleconference with tribes from 20 Western states, including Arizona, on Friday, May 29.
The group known as "Operation Lady Justice" strives to improve the criminal justice response to American Indian and Alaska Natives experiencing violence.
According to a 2018 Urban Indian Health Institute report, Arizona had the third highest number of missing or murdered Indigenous women and girls in urban areas across the United States, at 54 cases.
An in-person listening session was scheduled at Casino del Sol in April, but it was canceled because of the pandemic.
To join the call, register here on the task force's website.
May 29, 11 a.m. - 12:30 p.m. MST / 2-3:30 p.m. ET.
---
Editors: This story has been updated to show the correct time of the teleconference.